Greatest Casino Buildings in Europe, Famous World Buildings, Global Property Design
Greatest Casino Buildings in Europe
Luxury Resorts & Theme Parks: Betting Experience Article
31 July 2019
Greatest Casino Buildings in Europe Guide
You probably think of futuristic luxury resorts and theme parks when you think about casinos these days, but that wasn't always how it was. In fact, casinos have been a part of cities for decades, or even hundreds of years.
Sometimes, they take up some of the grandest and most famous locations around, with architecture that sparks emotions of grandeur and luxury. In this article, we're going to look at some of the super casino buildings in Europe. These aren't those cookie-cutter resort casinos you might be used to seeing. They've got real history and offer a real glimpse of the past. Let's have a look at them…
The Hippodrome London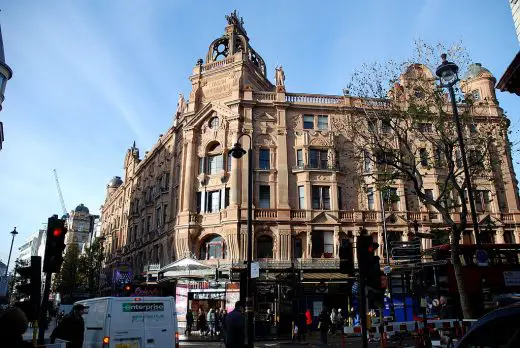 photo : Paul Hermans, CC BY-SA 3.0 https://creativecommons.org/licenses/by-sa/3.0, via Wikimedia Commons
The Hippodrome takes up a central position in one of the world's most famous cities. Hippodrome London was opened in 1900 after being designed and built by well-known architect Frank Matcham. Frank was traditionally a theatre designer, and you can see a lot of this grandeur in the architecture of the Hippodrome.
The Hippodrome didn't always have gambling as its priority, and it used to be one of the most important entertainment venues in Western Europe as it was mainly used as a circus. It even featured a massive water tank with polar bears and sea lions in its early days.
The venue was enlarged in 1909 to make space for bigger productions and entertainment shows rather than simply circus use. The Hippodrome was the first place Swank Lake was ever performed in the UK, and the stage also hosted Harry Houdini.
The Hippodrome's reputation as a great entertainment venue continued throughout the decades as it played host to a range of famous international singers and acts. More recently, the Hippodrome was used as a nightclub venue before it went back to more of a circus theme.
Today, you can enjoy a range of entertainment options at the Hippodrome, as well as some of the best gambling options in the region. Along with a range of slots and all your favourite table games including blackjack and baccarat, the Hippodrome has a range of dining and entertainment options to suit all your needs.
Casino Monte Carlo
The Grand Hotel in Monte Carlo is perhaps one of the most famous casinos in the world, and for good reason. Its authentic regal grandeur is unmatched in the industry, and it has the history to go with it, too.
The Casino Monte Carlo was built in the famous Beaux Arts style in the mid-to-late 19th Century. It has since become a playground for the world's elite, and lives up to its reputation as one of the most luxurious places in the world. As you can imagine, the casino building itself has played a big role in this, and attracts many visitors every year who don't even hit the casino tables. They just want to see the building.
The interior of the Grand Casino in Monte Carlo has a number of Beaux Arts and Art Nouveau influences. The famous Salle Blanche features intricate panelling and fine carpets along with gold and ivory embellishments.
The Grand Casino is actually a lot smaller inside than many big casino resorts. It gives an intimate and luxurious feeling to guests, and the main salon has a number of famous paintings on the wall.
While this Monte-Carlo casino is open to all, there are some private lounges that offer higher-stakes gaming for some of the world's elite.
While the Grand Casino might not be the place to go if you just want to enjoy some cheap slot machines, it's a great destination if you want to treat yourself and enjoy the finer side of gambling. While it's not cheap, you won't forget your visit to one of the finest casino buildings in the world.
If you'd like more than just a visit to a casino to gamble, you can enjoy a range of luxurious shops and high-end dining options to suit your needs. There are also a range of different hotel options, but as you can imagine—these aren't cheap.
Casino of Venice
The Casino of Venice is considered by many to be the oldest casino in the world. While it had a slightly different location, the Casino of Venice has been delighting gamblers since 1638. Back then, you had to be a higher-class citizen to enjoy the games on offer, but thankfully now the casino is open to anyone (who can afford it).
Some of the most famous elites of society in the 17th and 18th Centuries used to visit the famous casino, and it has continued to attract visitors ever since.
While the Casino of Venice might be the oldest, it hasn't had a continuous run. Opposing the effects of gambling, local authorities actually closed the casino in 1774 where it remained closed until 1959 in its current location. And they couldn't have picked a better location to relaunch. The Casino of Venice now sites, a luxurious palace on the Grand Canal known as Ca' Vendramin Calergi.
This palace was designed and built in the late 15th and early 16th century. It took 28 years to complete, which might sound like a long time, but is actually reasonably fast for a building of its type at that time.
Today, the casino shares its location with a museum and is in one of the best places in the world for tourists and other visitors. You can enjoy all the sights and sounds of Venice only a few feet from the fabulous casino tables. And if it's gambling you're interested in, then there's plenty of options for that too.
Most of these grand casinos in old and elegant buildings tend to cater for higher-end gamblers as you can imagine. If you just want to play slots, there are loads of places for that. But if you want to enjoy a more luxurious evening and play games like poker and craps amongst some of the finest surroundings in the industry, then one of these casinos could be for you.
Monte Carlo Casinos
Monte Carlo Buildings
Hôtel de Paris Monte Carlo Reopening
The Pavilions Monte Carlo, Monaco Luxury Stores
Las Vegas Casinos
Las Vegas Buildings
Vdara Hotel Las Vegas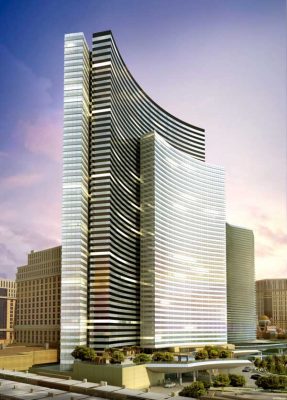 image : CityCenter Land, LLC
Las Vegas building development
Comments / photos for the Greatest Casino Buildings in Europe page welcome