Granny Flat Builders in Sydney Guide, New South Wales Buildings Advice, NSW Home Tips
Granny Flat Builders in Sydney Advice
25 July 2020
Do you want to put your backyard into better use? Building a granny flat is one of the best things that you can try out today as they have become trendy over the last decade. Erecting such a structure in your compound can be a lengthy and expensive process.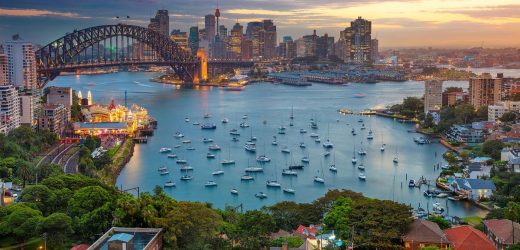 6 Things That You Should Know When Looking For Granny Flat Builders in Sydney
However, the benefits that accrue to those who own granny flats supersedes the challenges that they face during the construction process. Settling on the best granny flat builders in Sydney assures you that you will get something that suits your needs. This is what you should know before you select a granny flat builder
There are requirements to be met
There are universal building standards that must be met before erecting any structure. For instance, any building that you erect should not contribute to environmental degradation or put the lives of others at risk. Even the fanciest designs that you can find in cities like Las Vegas must observe such standards. The standards also niche down depending on the specific needs. Regulations and standards of constructing granny flats vary from one country to the other. There will be guidelines on the number of flats you can have in your compound and the number of floors in a flat.
Ask around and understand what applies in your area. The local authorities may also have some requirements that you must meet before you build a structure. Failure to abide by the laid down principles may lead to serious consequences such as fines or even demolition of the structure depending on the laws of the land
Granny flats come in different designs
Deciding that you will build a granny flat is not enough. You have to go a step further and settle on a design that fits your needs. Do you want something old school, fancy, or something modern to give your property that fresh look? Take your time to analyze your needs, size of your property, and resources available. You can even add a window seat to your design. The granny flat should blend with the rest of the buildings in your home, which brings uniformity.
You can also convert some structures such as your garage or store to a granny flat. The builders should be ready to work with the available materials to make this a reality. Some companies will let you come up with custom designs as long as you follow the existing building standards in your country.
A granny flat is not only for hosting aging parents and family members
Most people think about an aging person when the phrase granny flat is mentioned. You can indeed host your parents in such a building. Such a person may be weak to cover the stairs or cannot put up with the activities in the main house. Having a granny flat will ensure that your seniors have a comfortable place to reside.
However, you can as well make this building your home office. Working from home is gaining traction, but you should ensure that you get minimal distractions. Do you have some hobbies such as painting, writing, or even playing a musical instrument? You can have a good time in your granny flat and enjoy your hobbies. You can also host friends and interested family members to make your activities more engaging.
You must budget
Building a granny flat is not an overnight decision. It is something that needs proper planning and budgeting if you want it to be successful. You must budget for raw materials, labor, and any other expense that accompanies a construction project. The amount of money you will spend will depend on the designs, materials you use, and the approvals needed. Consult various professionals in this field to ensure that you do not underestimate your project. You can decide to seek home financing solutions such as construction loans or even fund it from your savings. Set aside some money for miscellaneous expenses.
A granny flat will affect the value of your property
Having a highly-priced home has a lot of benefits. There is an assurance that you will get awesome quotes when you want to sell this property. Getting a loan is also easy when you attach your highly-priced property. The design of the granny flat that you will build will determine the appreciation rate of your property. You may also do several remodels on your home to raise its value. Tax implications when you build a granny flat will vary depending on your state. A rented granny flat is taxable in many countries. Deductions on a rented flat will be based on factors such as ongoing running costs, maintenance, and financing of the building. Ensure that you consult an expert in this area to understand the tax implications based on how you use your flat.
All builders are not the same
Not every one that promises to build a granny flat for you will deliver as per your expectations. Some work as extensions of bigger construction companies. You may also find that the company that provides you with the quote is not the same one that does the physical work. Please inquire about the work structures in the potential companies, or else you end up with a company subcontracts its duties. The company should also highlight all the major partners that it works with, such as suppliers and legal advisors.
Ensure that you settle for a company that has all the certifications and licenses to handle such a task. The builder should also come with relevant insurance covers. Reliability is also something else that you should look for in a construction company. You need assurance that it will deliver the project on time, and the output will be of high quality.
Selecting the best granny flat builder is easy when you understand the above facts. Construction can be overwhelming, but planning will make the project run smoothly. Ask around and check reviews of various builders if you want a company that will build something that fits your needs.
Comments on this guide to Improving Air Quality in Buildings article are welcome.
Architecture in Sydney
Contemporary NSW Buildings
Sydney Architecture News – selection below:
Glebe House
Design: Nobbs Radford Architects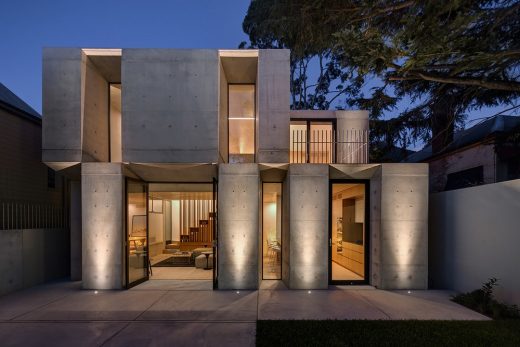 photo : Murray Fredericks
Glebe House
Small Living Spaces Apartment, Surry Hills
Design: Catseye Bay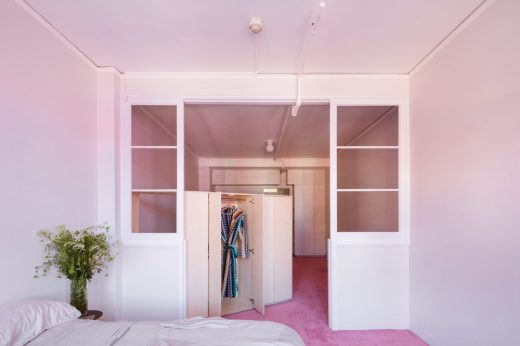 photo : Katherine Lu
Small Living Spaces Apartment
Contemporary Australian Architectural Designs
Australian Architectural Links
Comments / photos for the 5 Tips to Improve Air Quality in Buildings page welcome