Best things about a garden office, WFH building design tips, Online home working advice
Best Things About a Garden Office
21 Nov 2021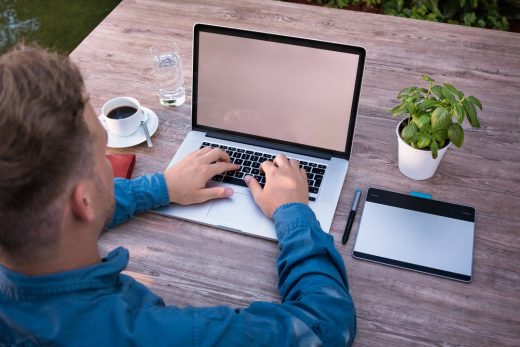 Best Things About a Garden Office Guide
When talking about home improvements and landscape features, constructing a garden office is becoming popular. The reason is relatively plain and straightforward. For people who have a passion for nature, their garden is a beautiful place to unwind and these days, a lot more people are employed at home.
Rather than being cooped up in an office or a study in their house, it makes a lot of sense to construct an office in the garden where they can work in a romantic environment. In the office, they will find the ambiance conducive to working more productively. Finding it to be highly relaxing, they will get things done more efficiently and effectively. That's because a lot more individuals are assembling home offices in their gardens.
The concept of constructing a garden office has been around for a long time. Yet, not so many people could afford to purchase one. In addition, it was pretty expensive to specifically design and make a garden office. These days, current construction and manufacturing techniques have made garden studios low-priced – Anybody who has a budget can construct one at a reasonable cost.
Modern homeowners have become more practical when it gets to invest in their property. The result is that many of them recognize the full potential of creating an office in their garden as part of their household improvement procedures. In short, if you're intending to invest in your home, installing a garden office is a fantastic place to start. This can contribute value to your home.
Several householders are finding that there are lots of plans and alternatives when it comes to building one. It is good to realize that a garden room is not exclusively a formal work area. It is regarded to be an attractive option for putting up greenhouses, sheds, or barns. A garden office may likewise serve well as a child's playroom or maybe an extra living space. One reason they are favourite is that you can choose from a variety of designs and styles. The cost of a garden office may also vary. Householders can choose a type that can fit their home and budget.
Recently, more and more professionals have opted to work at home. It is more favourable because it can save more money and time for their employers and also workers. Lots of employers favour home-based workers because the idea of a virtual office has become very attractive. Logically, these professional people would prefer to work in their private garden offices.
If you're planning to install a garden studio, then the first thing to do is survey your garden. It is fundamental to know where you will place the garden office. This can help you to design the best option for your needs. The best thing about owning an office in the garden is that it is both practical and appealing. If you've designed your garden office fittingly, you can gain a space that can provide you with continuing advantages. When you are building your garden office, remember to go for comfort and security.
Comments on this Best Things About a Garden Office article are welcome.
Offices Articles
Offices Posts
Office architecture and design trends
How to transform your office to make it comfortable
Simple ways to reduce distractions open-plan offices
Building Articles
Residential Architecture
Comments / photos for the Best Things About a Garden Office page welcome