Fuel Cards how do they work guide, Business journey tips, Online employee refuelling advice
Fuel Cards: How do they work and are they worth it?
20 Dec 2021
Introduction
Fuel cards are advantageous to all types of businesses. Whatever business you are in, you can benefit from fuel card programs. An example is a business that uses fuel directly as a service, e.g. logistics or delivery companies.
To get the most from fuel cards, it is important to understand how they work and what programs are best for your business. To help you navigate the fuelcard journey, we have written a thorough guide that informs you about anything you need to know before you join the bandwagon.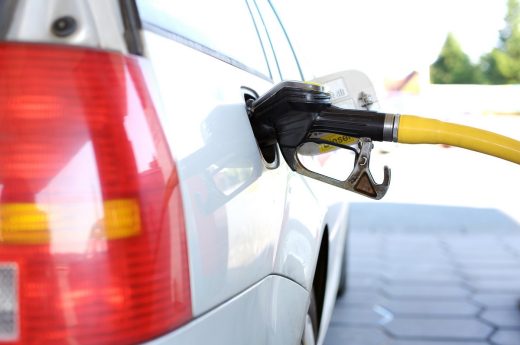 How does a company fuel card work?
With a fuel card, your employees will refuel at select forecourts and then present the fuel card for payment. This way, the company is billed directly. It does not require employees to travel with wads of notes, debit cards, or credit cards. Using a fuel card is very simple, as illustrated below:
Go to a petrol station that accepts your card
Fill your vehicle with diesel or petrol
Once at the till present your fuel card. If you have any supermarket loyalty points, this is the time to present them.
The pump attendant will ask you for a vehicle registration number or VRN
Also, they will ask you if you would like to document the mileage
The cashier then swipes the fuel card to charge the fuel you have used.
After authorization of the payment, an attendant will ask you to sign to confirm the transaction.
Pick receipts if you need though your accountant will not ask you to present them.
What are the benefits of business fuel cards?
Fuel cards have many benefits. In addition to allowing employees to pay for fuel without needing to claim later, fuel cards make business operations smooth and streamlined. Here are some of the benefits of them:
You save up to 3p per litre when you use company fuel cards. This is because fuel card programs usually sell petrol or diesel at discounted rates.
Fuel cards don't have hidden fees
24/7 online dashboard enables easy management and admin
Users benefit from endless free fuel cards
It gives you a competitive credit facility that doesn't have a spending cap
It generates HMRC-complaint invoices that make VAT reclaiming extremely easy.
Drivers can collect reward points on their supermarket loyalty cards.
It allows drivers to gain reward points on supermarket loyalty cards
In what ways do fuel cards save money for businesses?
There are four main ways in which businesses that use fuel cards can save money. These include the following:
Cheaper fuel– Fuel cards are designed to be used exclusively for paying for fuel at petrol stations or supermarket fuel stations. In these outlets, the average cost of fuel is 3p cheaper compared to conventional outlets.
Decreased administration time– they eliminate the need to reconcile fuel receipts and purchases manually. It implies that less money and time are directed towards these chores since the system automatically generates digital records.
Reduced accounting time– Businesses that have switched to company fuel cards get HMRC-approved invoices that simplify the process of reclaiming VAT.
Controls Spending- fuel cards, unlike company bank cards or pay and reclaim, only allow the purchase of fuel. Where authorized, drivers can but select car-related products like car wash and oil. This controls your fuel expenditure.
Where can a company fuel card be used?
They are connected to particular petrol station chains or brands. There are many places you can use your card. Some of the leading supermarket forecourts include Morrison's Sainsbury and Tesco. Usually, these filling stations sell fuel at a discounted rate which averages 3p less per litre. This saves your business money and also keeps the costs of fuel down.
How do I manage my fuel card account?
The majority of established fuel card programs include an online accounting programme to enable you easily control your fuel cards.
An account management programme enables you to be in charge of what you are spending on fuel. Additionally, it also improves the fuel efficiency of your fleet. The best fuel card is that which gives you various options of reporting and an app that paints an accurate picture of the fuel you are spending. Your account management platform can be used for several reasons, including:
Managing fuel cards
Tracking transactions by vehicle driver, or card
Ordering additional cards
Accessing past invoices
Canceling lost or stolen cards quickly and easily
Fleet Logging from your phone using a downloadable app.
How do I find the best fuel card for my fleet?
They come in all shapes and sizes, and whether your business consists of hundreds of cars o just a handful, there is a card that will match your unique needs.
It is important to choose a fuel card that is most suitable for your particular business and gives you optimum coverage along the routes you operate. After that, you only have to complete a simple form and you can start enjoying the advantages of them.
Can fuel card be cancelled at any time?
Typically, fuel cards aren't contractual. This simply means that you are free to cancel your account as you may wish. As you are not tied into a contract with any card provider, your business is flexible and can remove or add cards based on your requirements.
Conclusion
Fuel cards are associated with many advantages for your business. It saves your business money because fuel card programs sell their wares cheaper by 3 pence. It also enables you to automatically do your driver fuel expense claims and enables seamless reclaiming of VAT.
Administratively, they also have advantages as there is no keeping of receipts. Plus, fuel card programs generate HRMC-compliant invoices that save time. Whatever business you are in, you are certain to benefit from switching to fuel cards.
Comments on this Fuel Cards: how do they workt guide article are welcome.
Home Improvement Articles
Home Improvement Designs
Planning to remodel your entire home
How to make your property look stunning for buyers
6 Home Improvements That Can Improve Your Health
Building Posts
Residential Architecture
Comments / photos for the Fuel Cards: how do they work advice page welcome