Trusted Frederick Roofing Tips for Spring Cleaning Checklist Home Advice, Western Maryland Roofing Tips
Frederick Roofing Tips for Spring Cleaning Checklist
Nov 9, 2019
Linden Grove, Frederick, Maryland, USA: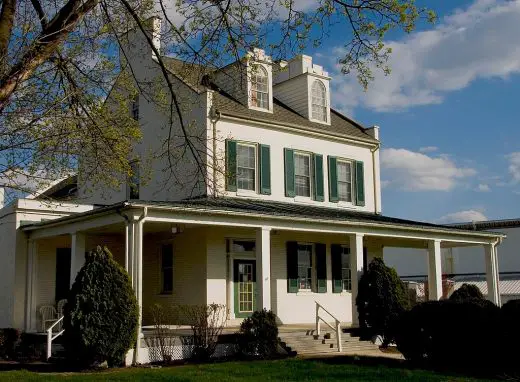 photo : Acroterion, CC BY-SA 3.0 https://creativecommons.org/licenses/by-sa/3.0, via Wikimedia Commons
Frederick Roof Guide – Western Maryland Roofing Tips
Winter is responsible for imposing serious strain on the roofing system of your house. Cleaning of any organic build-up and removing debris is not only going to make the roof look amazing, but it will also work towards improving the longevity of the roof. You must consider cleaning your roof after the winter season is over.
As soon as the snow starts melting, you should get to work. For cleaning your roof during the spring season, you need to follow certain important tips. Given below is a list of the important tips that you need to follow when you are spring cleaning your roof.
Trim the limbs of the trees
There is a high chance that tree branches are rubbing against your shingles and removing the protective granules and tearing off the shingles, which will be responsible for allowing moisture to enter your house as well. To make sure that the tree limbs are not damaging the roof, it is your responsibility to trim them and prevent them from either touching or rubbing against the roof.
Remove pine needles and leaves
You need to know that a few leaves, as well as pine needles, are not going to be detrimental for your roof, however, if they are present together on your roof, they can lead to serious damages as they are capable of trapping moisture. This is why you need to make sure that you are cleaning them as soon as the winter season is over. You can use a broom or even a leaf blower for removing the pine needles and leaves. Make sure that you are doing it extremely carefully so that the shingle granules are protected.
Prevent the growth of moss
Moss is responsible for thriving on wet and moist surfaces and if you find that moss is growing on the roof, it usually means that moisture is being generated. Moss can be treated with chemical solutions but it can also damage the roof. Therefore, you can consider installing copper or zinc strip along the ridge of your roof. When the rain starts washing the strips, it will be responsible for creating environments where the moss cannot grow.
Kill mold
Discolored shingles can lead to algae, mold, and fungi, and all of them are responsible for deteriorating the roofing materials and also lead to roof leaks. You can use a scrub brush and a bleach solution for killing and removing them. The professional roofing contractors use mold-resistant shingles, which can also be a great idea to use when you are considering re-roofing.
Clean as well as inspect your gutters
Before the spring rain, it is your responsibility to ensure that you are inspecting the gutter to understand that it is intact and the water will flow down easily. If you find that there is any clogging, make sure that you are contacting the professionals of Semper West Roofing Frederick to get your job done.
Check roof flashing
According to www.forbes.com, winter can be responsible for cracking, damaging, and loosening flashing around the entire roof. You need to make sure that you are inspecting flashing around your chimney as well as roof edges. If you discover any cracks, make sure that you are using roofing cement, which will form a patch. Keep it like this until a professional inspects it.
Conclusion
It is your responsibility to make sure that you are cleaning your roof during the spring. Consider the tips that have been mentioned above so that the process becomes easier for you.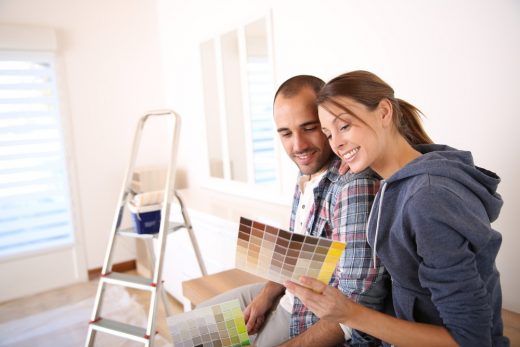 image courtesy of article provider
Comments on this Frederick Roofing Tips for Spring Cleaning Checklist, USA, home advice article are welcome.
Maryland Architecture
Maryland Building Designs
Tred Avon River House Maryland, Easton
Design: Robert M. Gurney Architect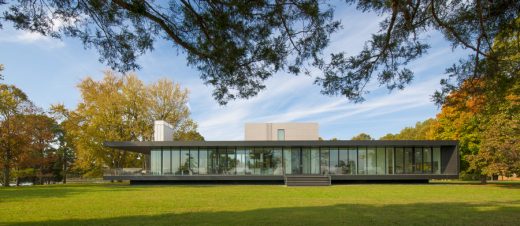 photo : Maxwell MacKenzie Architectural Photographer
Tred Avon River House
Glenstone Museum Pavilions, Glen Road, Potomac
Design: Thomas Phifer of Thomas Phifer and Partners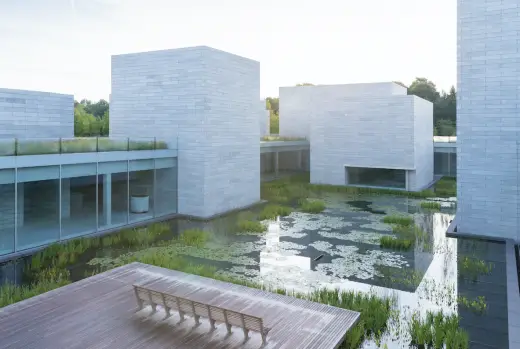 photo courtesy of architects office
Glenstone Museum Pavilions
Forest House, Gambrills
Design: Gardner Architects LLC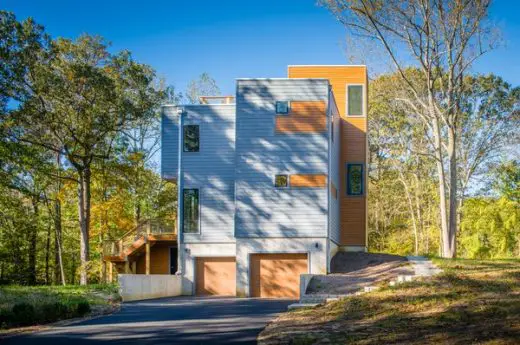 photography : John Cole
Forest House in Gambrills
Real Estate Articles
America Architecture News – latest building updates
Comments / photos for the Frederick Roofing Tips for Spring Cleaning Checklist page welcome