Fall 2020 Landscaping Trends Architecture Advice, Clean Gardens Tips, Home Landscape Guide
Fall 2020 Landscaping Trends
Aug 10, 2020
2020 has been a year where everyone has spent a lot of time in and around their homes, maybe some more than they'd planned to. Since no one knows if that will end soon or if we're looking at a good few months to spend still at home, it's a good idea to make your abode as lovely and welcoming as possible.
And when it comes to your lawn and garden décor, that means landscaping. Below, you will find some of the hottest landscaping trends to hit this coming fall.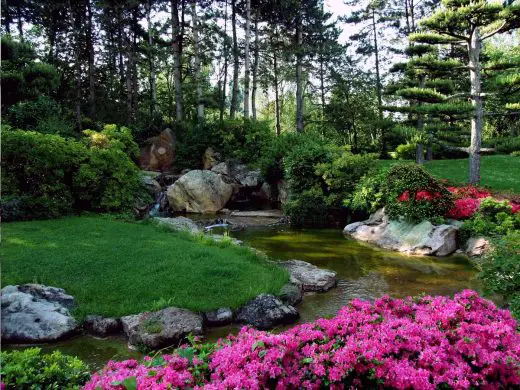 1. Things are becoming wilder.
Before it was desirable to have a clean and neat garden, things are getting a bit more hectic in 2020. As humanity turns toward nature more and more and understands the vitality of co-inhabiting this earth, so do landscaping trends.
According to the Society of Landscape Architects (ASLA), a lot of homeowners are letting their gardens grow wild and fighting to see how many different plants they can fit in, to give their garden both a sense of the wild, but also an impression of carefully ordered beauty.
2. Welcome to gardening up the wall!
Another fascinating trend that seems to be taking the landscaping world by storm this year is the fashion of vertical gardening. Regardless of how you're doing it, it's time to leave behind the notion that flowers only belong on the ground, and let them envelop your walls… and your fences! Vertical gardening can also protect your plants from various wild animals that can damage your yard.
Tip: A cool idea is to use wrought iron flower pot rings so that you can place a potted plant literally anywhere you desire.
Obviously, you'll want to make sure you arrange your greenery wall in a spot where all the flowers can get plenty of sunlight, no matter where they score on the wall.
3. Fifty shades of… blue?!
That's right. Blue definitely seems to be the color of 2020, and we're not just talking about how everyone's feeling because of the coronavirus outbreak! Professional landscapers are seeing more and more blue crop up in people's landscaping decisions.
The great thing about this is, you've got plenty of playing space, as blue is a highly versatile color, and you're bound to find a style that appeals to your own taste. You can choose a royal, classic blue if you want something deeper, yet calmer, or you can go for a brighter baby blue or even turquoise pattern if you want something more vibrant.
This can manifest itself in many areas, also – from the flowers you plant, to the pots or garden furniture you use!
4. Irrigation – one tap away!
Obviously, we can't talk about the latest landscaping trends without at least mentioning all the advancements in related technology. As more and more of our existence becomes digital, it's only natural that people will want to include that in their gardening. And this year, that's irrigation – a lot of irrigation systems are cropping up that allow you to water your garden in just one simple click.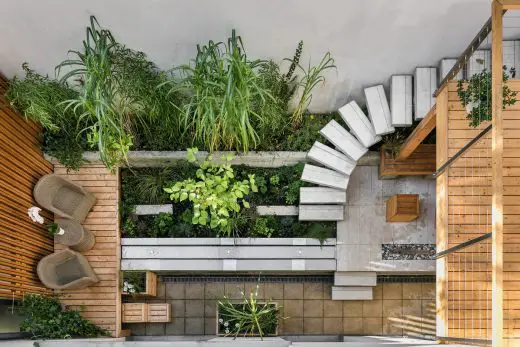 5. Did anyone say "food"?
Everyone's talking about all the things you can do at home this year (obviously), and among those, one of the chief attractions is growing your own food. From microgreens to your very own vegetable patch, more and more homeowners are discovering the benefits of growing your own food.
You know what went into it (and what icky chemicals didn't) – it's a good, cost-efficient idea, and it's making waves in 2020. So when considering any changes or additions to your yard for this coming fall, you might want to think about leaving some space for a garden patch.
There are countless things you can do with your landscaping this year; you just have to get creative. And since we're talking yard design, you want to make sure you give your snake control company a ring! It is important to be careful of snakes in your yard, these reptiles are more common than you think.
What about you? What landscaping trends will you be implementing on your property this coming fall? Are you thinking about decorating your wall with potted plants, or maybe filling your garden with blue? Whatever it is, remember that your garden should reflect your tastes! So get creative!
Comments on this guide to Fall 2020 – Landscaping Trends article are welcome.
Landscape
Gardens and Landscaping Design Posts
Landscaping and garden design ideas for your outdoors
Top 3 factors for planning new landscape design
Building Articles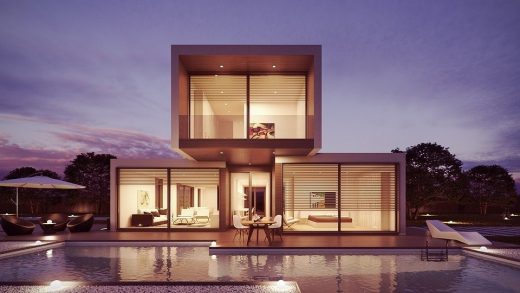 image courtesy of article provider
Comments / photos for the Fall 2020 Landscaping Trends Advice page welcome