Trusted History of Iconic Railway Station Conversions Advice, Rail Remodeling Tips
Exploring the History of the Most Iconic Railway Station Conversions
12 Nov 2019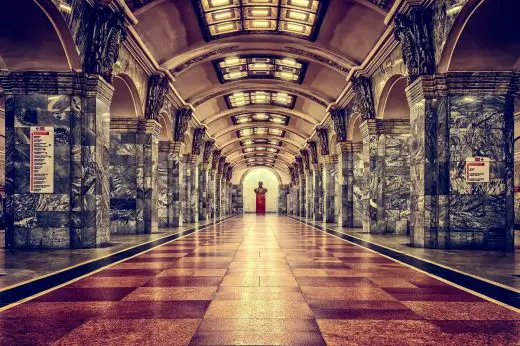 Despite fulfilling a primary practical purpose, railway stations can be some of the most aesthetically spectacular buildings to be found in the center of a city. New railway stations, such as the Triangeln station in Malmo, show that architects are conscious about creating something that does its job in style. There aren't many similar venues in a city that were built to accommodate thousands of travelers each day.
This makes it hard to tear railway stations down, even when the trains don't run through them anymore. There are multiple railway stations across the world that have been repurposed to welcome visitors for different reasons. Without being burdened by the stress of commuting, these redesigns allow visitors to fully appreciate the grandeur of these former railway stations.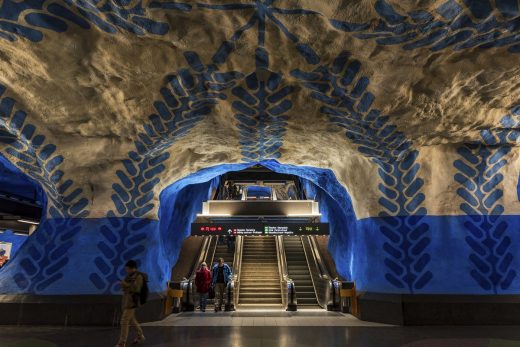 Exploring History of Iconic Railway Station Conversions
Museo del Ferrocarril, Madrid
The Museo del Ferrocarril in Madrid is the result of a repurposing that doesn't stray too far from the building's original role: its name translates as 'Railway Museum'. The Madrid-Delicias station was opened in 1880 to serve industrial areas near the center of the city. However, the company that commissioned its creation ceased to exist, and the station ended up hosting a service to Portugal.
The station never attracted the traffic that its designers had envisioned, and it was closed in 1969. In 1984, Spain's Railway Museum moved to Delicias. The museum includes an impressive train shed with a single-span roof, which is now home to some of Spain's most iconic rolling stock. Visitors can see behind the scenes of how a railway station would operate in the 19th century, as well as a collection of steam, electric and diesel engines.
Architect: Émile Cachelièvre
Fun fact: Scenes from 1965 classic Dr Zhivago, rated 8.0/10 by users at IMDb, were shot at the station
Musée d'Orsay, Paris
The former Gare d'Orsay has also been given a new lease of life as a museum, although it no longer has a railway theme. The Musée d'Orsay has an unparalleled collection of Impressionist and post-Impressionist works, a world away from its original role. Constructed in time for the 1900 Exposition Universelle, the Gare d'Orsay facilitated travel between the capital and the southwest of France until 1939.
By then, it had become unfit for purpose for modern mainline trains. Rather than demolish this stunning Beaux-Arts building, the French government decided to turn it into the home for the masterpieces of Monet, Manet and Renoir (among many others). The building opened its doors an art museum in 1986, but the main hall and its huge ornate clock are still unmistakably the product of a railway station construction.
Architects: Lucien Magne, Émile Bénard, Victor Laloux
Fun fact: The museum attracted 3.17 million visitors in 2018, according to figures taken from Statista
Adelaide Casino
The Adelaide railway station has undergone many alterations since its initial opening in 1856. Work done in 1920 laid the foundations for what is today the Adelaide Casino. The 1920s renovation was completed in the neo-classical style of 19th-century stations, but the use of reinforced concrete brought a modern touch. Its spacious Marble Hall was intended to be a classy and comfortable waiting area for travelers.
Now the Marble Hall forms part of the Adelaide Casino, which has taken over two floors of the station no longer required for railway use. These rooms were once filled with people waiting to make a journey along the Adelaide Metro system, but it now hosts players getting stuck into slot machines and table games. The casino offers blackjack variants like Party blackjack, where you need to get higher than the dealer or get 21 in order to win.
While people are getting to grips with blackjack rules in one room, the rest of the Adelaide station continues to fulfil its original purpose. Even after you've steamed away, now, with just a few clicks, you can re-introduce yourself to the game through online blackjack. Betway offers many different forms of the card game, including Classic and European blackjack, if the beauty and electric atmosphere of Adelaide has left you wanting more.
Architects: Daniel Garlick and Herbert Jackman
Fun fact: The casino is now the 10th-largest employer in Adelaide.
The use of parts of Adelaide railway station as a casino is particularly notable, given how many railway stations are repurposed to become museums. German railway stations are renowned for their visual appeal, like the Dresden railway station redevelopment which was shortlisted for the Stirling Prize in 2007. The Hamburger Bahnhof located in Berlin shows many of the classic qualities of German railway stations. It first became a railway museum after it stopped welcoming passengers, but it now enjoys life as an art museum.
However, as the Adelaide Casino shows, museums aren't the limit for railway station repurposing. The Manchester Central station is further proof, with its grand iron truss structure now welcoming visitors to an exhibition and conference venue. While these buildings once helped people get from A to B, they're now destinations in their own right.
Comments on this Exploring the History of the Most Iconic Railway Station Conversions advice article are welcome.
Buildings
Architecture Designs Articles
Railway Station Building Designs
Manchester Central Convention Complex – Redevelopment of former Central Station, built in 1876




photos © Adrian Welch
Manchester Central Station Building
Manchester Airport Terminal 2 Building
Architects: Pascall and Watson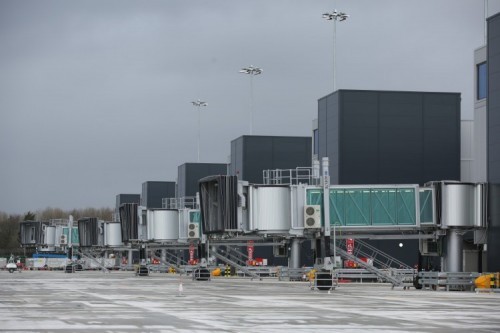 photo courtesy of Manchester Airport
Manchester Airport Terminal 2 Building
Comments / photos for the Exploring History of the Most Iconic Railway Station Conversions page welcome