Everything to know about getting a loft conversion tips, Home attic design guide, Property roofspace advice
Everything to Know About Getting A Loft Conversion guide
5 Apr 2021
Loft conversions are a great way to add space to your home, plus they'll add value so that when you come to sell, your home will be worth more, and your loft conversion can be seen as more of an investment than anything else. However, although there are absolutely some great benefits linked to having a loft conversion, which doesn't mean you can rush into things; in fact, it's much better to take your time and consider all the different options before you decide to go ahead.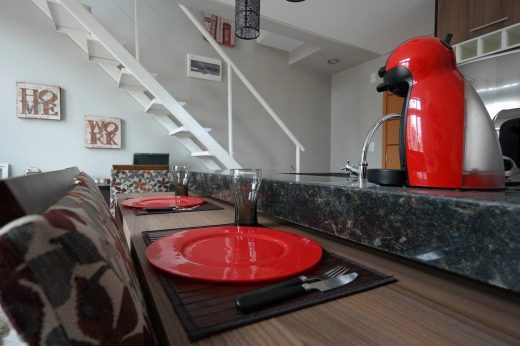 Everything You Need to Know About Getting A Loft Conversion
With that in mind, here are some of the most important things you need to know about getting a loft conversion. Think about each element carefully, and you can determine for yourself whether or not it's the best course of action for you.
What Type?
You might not realize how many different types of loft conversions you can have, which is why you shouldn't assume they are all the same or that it doesn't matter what choice you make. Because there are so many options, it's best to speak to an expert like Touchstone Loft; the team will be able to talk through what it is you need to get from your loft conversion, and you'll be able to see some great examples at touchstonelofts.co.uk.
The things you are going to need to take into account when you are choosing the type of loft conversion to have include the size, whether or not the shape of the roof should change, what you're going to use the space for, and how much it will cost.
Permits and Planning Permission
Because a loft conversion appears to be a large change to your home, you might assume that you need all kinds of permits, licenses, and, of course, planning permission. However, in many cases, this is not required. That's because properties have allowances in-built, which means you can add a certain new building to the existing structure. If your loft conversion doesn't exceed these predetermined limits, there should be no need to get any permission.
Building Regulations
Don't let the fact that you probably don't need planning permission fool you into thinking that you don't need any checks at all; your loft conversion must still fall in line with any building regulations in your area. It's best to check these out at the planning stage, as some will require extra fire doors to be fitted or certain types of windows to be installed and knowing these at the outset will make planning much easier.
Although it might be tempting to bypass these rules, it's not worth it. If an inspector were to check your loft conversion and determine that it wasn't safe, you would have to take it down, costly and time-consuming.
Ceiling Height
If you have a loft conversion, you'll need to ensure that the ceiling height is at least 2.2m (at the very tallest limits). If you can't get this height with a simple conversion, you may need to consider some more disruptive ideas, such as lowering the floor or putting in a new roof, and these options are going to cost much more than the standard loft conversion would.
Make sure you know the height of your loft from the start since you won't get any surprises that way.
Comments on this guide to Everything to know about getting a loft conversion article are welcome.
Home Loft Design
Property Loft Design
Top reasons to do a loft extension for your home
New York City Loft Interior Style
Studio Loft, Izmir, Turkey, southeastern Europe
Design: Yerce Architecture & ZAAS, Istanbul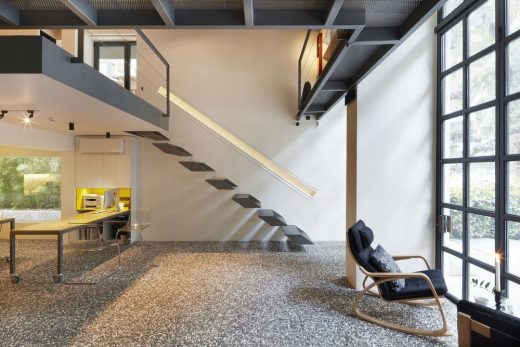 photograph : Yerce Art Photography – Emin Emrah Yerce
Studio Loft Izmir
Studio Loft is an example of the transformation of a double flat in an existing five storey building in a densely-populated neighborhood of Izmir into a multifunctional duplex space. Above all it is simultaneously a work space, a photographic studio and a residential space, a loft to live in.
Building Articles
Residential Architecture
Comments / photos for the Everything to know about getting a loft conversion guide page welcome