If you want your property to give a great first impression, Building Design Tips, Online Advice
If You Want Your Property To Give A Great First Impression
31 Mar 2021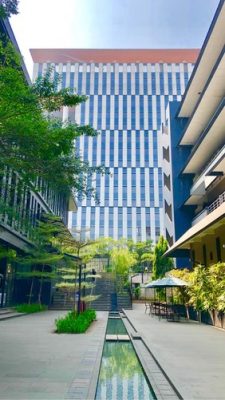 Your Property Facade Represents You
Just like how we like to dress ourselves up so we can look good in front of people, our properties too should be the same. A beautiful facade of a property can create a great impression on people who are either looking at buying your property or just visiting you. It can also fill you with a sense of pride every time you go to it.
If you are planning to sell your property, a good curb appeal will give the buyer a positive feeling. First impressions are also last impressions. So if the viewer of your property doesn't get a positive feeling from the first look of the house, they might not be too keen to put forward an offer. Once that is done, you will not be able to change their mind. However, if the first impression is a positive one, they will see the rest of the property with a positive mind.
To make sure your property makes a great first impression, you can make a few simple changes. Read along to see which one fits your property best.
Landscaping
This is the first step to improving curb appeal. Landscaping includes the property arrangement of your garden including trees, grass, and flowers. Commercial lawn care services provide landscaping to make your front yard look clean and well kept along with low maintenance. Well-done landscaping will not only win admiration from business associates,  family and friends but also give you an opportunity to make more money when you decide to sell the property. Landscaping companies offer many services like irrigation repair, shrub pruning, and even maintenance services like mowing and mating water features.
Keep the Driveway Clean
A clean driveway gives the sign of a well-maintained property. It allows people to understand how well the inside of the property is maintained too. A driveway that has a lot of trash lying around is a negative sign. Give your driveway a power wash once in a while to remove any oil stains or weed growing. A path leading to the house which can be made using small pots of plants will add a more refined touch. Adding lights can make your driveway look brighter and more spacious. Remove any light bulbs that are not working. In case your driveway needs a refresh, consider Driveways Sussex and they can help you with installation and as well with an inspiration.
Repaint the Exterior
The outside of your property endures harsh weather conditions and can look worn pretty easily. A dull and dirty exterior will be noticed and cannot be ignored. You can start with power washing the walls and roof. It will have an immediate shine. By applying a fresh coat of paint your property can look like a brand new property. Choose a subtle shade that isn't too loud. You can make use of many new technologies wherein you can add the colors to see how your property will look after it is painted.
Improve the Look of your Front Door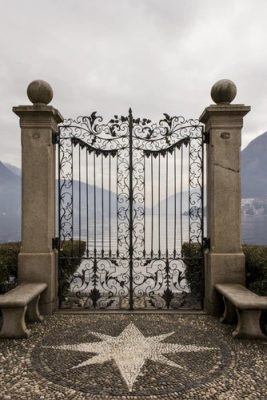 There are many ways to make your entrance door look more impactful. Electric gates are very popular now as they come in many designs and add a professional appeal to the entrance.
They are good for safety and easy to operate as they can be controlled remotely. You can repaint the front door and the garage door too as it is the first thing people will notice when they come to your property. A bright color will make it pop out more. A fresh coat of pants on your door can make it stand out from all the other houses.
Dress up the Porch
There is nothing more welcoming than beautiful outdoor seating that invites people to come and visit for a while. From a rocking chair to a small tea table can boost your curb appeal.
It can also provide a beautiful place for you and your friends to sit outdoors for dinner or a party. Adding large vases or other symmetrical objects can create a wonderful view for everyone who passes by or enter your property. Get in touch with a good real estate agent if you want to boost your home sale.
Your property to give a great first impression summary
Your property is what you make of it. Some of these tips can be easily followed by taking a trip to the local store while others may require some extra hard work and time. It is best to set a pace and do one thing at a time rather than changing the whole exterior at once.
This will give you a chance to even see if somethings don't match quite well. Also as some of these tips may be expensive, it is best to keep aside some budget so you can slowly build a beautiful exterior that can be an extension to the interior beauty of your property without any financial burden.
Comments on this Tips If You Want Your Property To Give A Great First Impression article are welcome.
Building Articles
Residential Architecture
Comments / photos for the Follow These Tips If You Want Your Property To Give A Great First Impression page welcome