Essential factors to consider when buying a forklift, Equipment advice, Help guide
Essential Factors to consider when purchasing a forklift
22 Dec 2020
When your material handling needs exceed your capacity, it's time to upgrade by purchasing other equipment like forklifts. Due to the increased workload, your team may not be able t handle the work manually, and you need a forklift.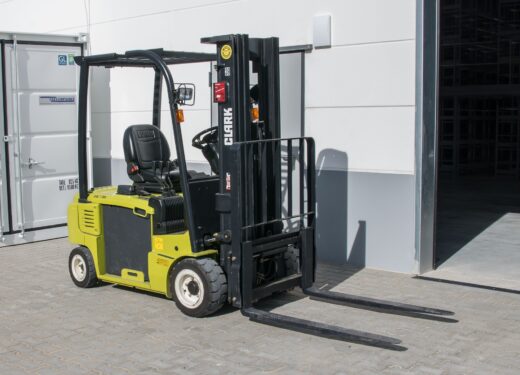 The forklift is reliable, durable, and cost-effective. Using it, you will be saving time and money, which is essential for your business. Dou you know the forklift can pay for itself by the cash it saves, besides you will be protecting your employees from occupation injuries. Here are factors you need to consider when buying a forklift.
Forklift Buying Guide
Consider Capacity
When planning to buy a forklift, consider the capacity required at the site. In case your business is growing, look for a forklift that extends to cover above the ability you handle at work. By buying a forklift above your average capacity, you leave room for expansion in the future when the workload increases.
Remember, it is best if you don't over-invest in a lift truck that ability supersedes your requirement by far, as this will be a waste of your resources. The space you have should also help determine the size of the forklift you buy. The size of your aisle dictates how wide the truck will be.
Consider the Fueling Options
The resources you need to guide you on the choice of lift trucks. Before buying a propane-fueled truck, be sure that you have the resources to handle it. Your employees' training is also essential because they are the ones who will be refilling and maintaining the truck. Take a look at options for forklift propane tanks.
Somebody should train your operator on how to keep the trucks for them to last longer. You can also consider an electric lift truck that is more cost-effective since it does not require many services and training to handle it. In case you have limited resources, you can contact agencies that offer forklift hire to get one for a short duration of time before purchasing one.
Keep the Features in Mind
Different trucks have different features, and you need a car with safety features with an ergonomic design. Your employees need to be comfortable during their shift, so you need to buy a truck that has a comfortable design. In case your forklift truck is for outdoors, it should have a roof to protect the users from harsh weather and temperatures. If the car is comfortable, your operators will be fatigue-free and safe for the best performance.
Besides, you need to buy a forklift, which features are easy to use; if the elements are complicated, it would be difficult to operate. Even getting a qualified operator would be a challenge. Also, check if it has built-in features for attachments. It would be convenient if it works with attachments so you have more tools for different kinds of work. You can find plenty of attachment options at Skid Steers Direct that are all American-made to ensure that you're using the highest quality tools.
The trucks you buy need to be low-key maintenance. They should have features like easy access panels with multiple components. It also needs to have minimal care and streamlined systems with fewer potential problems. You can consult an expert to help you find the best truck in the market; besides, if you still cannot afford to buy a forklift, look for companies that offer forklift hire and use it for the time before purchasing one.
Comments on this guide to Essential factors to consider when buying a forklift article are welcome.
Forklifts
Construction Forklift Posts
Ways to celebrate national forklift safety day
Hiring a forklift is Better Than Buying
Building Articles
Contemporary Architecture
Guide to CNC Machining and its purposes
Stairlifts and Through Floor Lifts Guide
Comments / photos for the Essential factors to consider when buying a forklift advice page welcome