10 emerging trends of eco-friendly architecture, Building USA, American Real Estate, American Architectural Design
10 Emerging Trends Of Eco-Friendly Architecture
Aug 26, 2022
The art or science of designing buildings is termed as architecture. As there are always two aspects of everything happening around us, so does architecture. One aspect tends to be exhilarating where we see beautiful pieces of architecture, but the other aspect is not so enthralling. It involves the destruction of our ecosystem.
However, modern-day architecture is a little more concerned about our planet. It has now become a trend to promote eco-friendly architecture. Here are some emerging trends in eco-friendly architecture. If you are interested in more than just the eco-friendly architecture, proceed to Tenere to explore more. TenereTeam does not only help people earn great coupon codes but also support various tree planting projects on the global scales.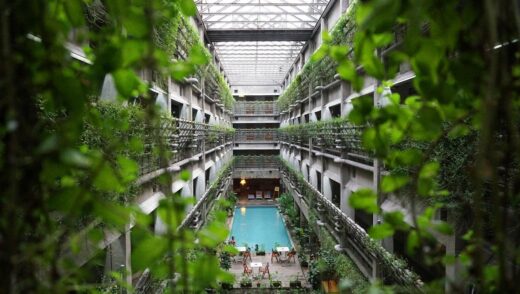 10 emerging trends of eco-friendly architecture guide
1. The idea of Green Building/Net Zero Construction:
The total energy consumed by the building during construction, before and even after construction is called energy efficiency. When the energy produced at the building becomes equal to the energy consumed, the situation is called Net Zero construction. The construction of green buildings is promoted by several rating systems such as Leadership in Energy and Environmental Design.
2. Vernacular Architecture:
This concept promotes the usage of construction material that is available close to the construction site. This reduces the transportation cost and the chances of material shortage become minimal. This concept also helps in preserving the cultural aspect of the locality.
3. Circular Economy:
This concept is based on 3Rs: Reduce, Reuse and Recycle. Architecture that promotes a circular economy is concerned about the wastage and pollution caused at the construction site. They use plastic and other waste materials in construction.
4. Small scale construction:
Large buildings and apartments are losing their significance day by day due to a shortage of land. People have again started to prioritise open spaces in their houses along with necessities and functionalities. If products like foldable furniture are used, it is possible to construct an entire house within the area of a single room.
5. Utilising local vegetation:
Growing local vegetation around the construction site is considered to be more sustainable than growing non-native plants and shrubs as it helps in preserving nature. Although the foreign species of plants add to the beauty of the surroundings, it becomes difficult to maintain them in the long run.
6. Involving nature in business:
E-commerce platforms play a major role in paying back to nature. When we buy products from different brands through the official websites, the company gets a commission from those brands. A part of that commission goes into planting trees. It also provides you with additional discounts, which means that you can enjoy the products and contribute to nature at the same time. Moreover, such companies bring up the Top Tree Plantation Projects that you can be a part of and plant trees to revive our ecosystem.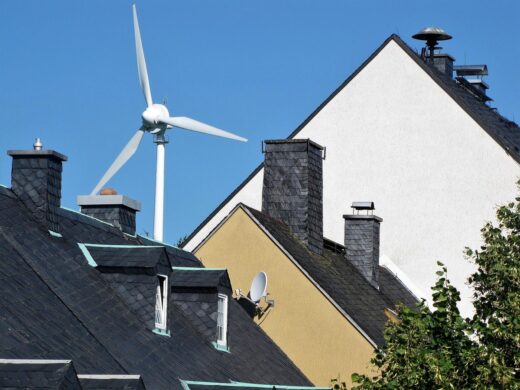 7. The idea of Biophilic architecture:
The concept of Biophilic architecture refers to the involvement of nature in structures. Such structures can act as 'breathing lungs' in metro cities that are heavily polluted. Moreover, these structures can add beauty to the plain rectangular landscape of the areas. Building roof gardens and green walls are some examples of biophilic architecture at a smaller level.
8. Prefabricated construction:
Prefabricated construction is a brilliant strategy that reduces costs and saves time without sacrificing structural integrity. Modular construction has become very popular in recent times. It is an example of prefabricated construction that is built on repeated modules. It means that all the parts of a building will be constructed in a single place, and only the assembling part will be done at the actual site. This would help reduce wastage of material and will help in controlling pollution which occurs due to waste building material at the site.
9. Adaptive Reuse:
The idea of Adaptive reuse refers to modifying an existing building with the addition of required features into it. This includes remodelling of the building. This concept may be of great significance when it comes to historic monuments and structures. Adaptive reuse would modify these buildings according to present needs, but will not remove their historical and cultural heritage.
10. Passive building design:
Designing a building peacefully means orientating it in such a way that most of the purposes can be solved naturally. For example, the building can be designed in such a way that the airflow is maximum inside the building. This leads to good ventilation and hence, the requirement for air conditioners becomes minimum.
10 emerging trends of eco-friendly architecture conclusion
The idea of eco-friendly architecture is an example that proves that the construction of beautiful buildings and monuments can be easily done without harming nature and the natural beauty of the surroundings.
American Buildings
American Architecture Designs
New River Train Observation Tower
Design: Virginia Tech students and faculty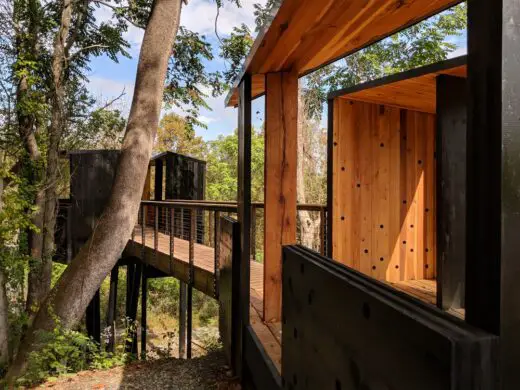 photos : Kay Edge and Edward Becker
New River Train Observation Tower
National Museum of the US Army, Scottsville
Design: Skidmore, Owings & Merrill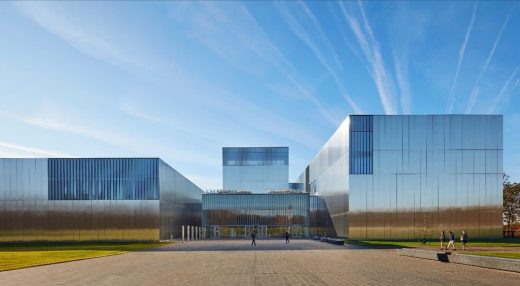 photo © Dave Burk | SOM
National Museum of the US Army
The Heights Arlington School, 1601 Wilson Blvd, Arlington, VA
Design: BIG with Leo A Daly architects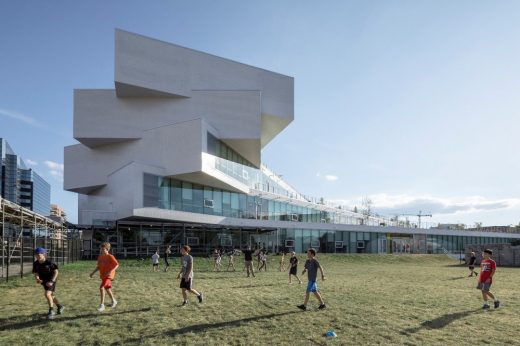 photo : Laurian Ghinitoiu
The Heights, Arlington School
New Arts Building for Virginia Commonwealth University, Richmond
Design: Steven Holl Architects
VCU Institute for Contemporary Art
Virginia Beach Convention Center
Design: SOM
Virginia Beach Convention Center
Contemporary US Architectural Designs
Comments / photos for the 10 emerging trends of eco-friendly architecture, USA page welcome