Tips for building the best garage, Building Covered Parking Design, Online Home Car Space Advice
Tips for building the best garage at home
2 Sep 2021
Being a practical person who wants to do everything himself, or at home, you already know how important garages are. These are to be designed with great care; otherwise, you will be wasting that space. Everything needs to be on point in a garage from buying the best high-quality home, bright smart LED bulbs to the flooring.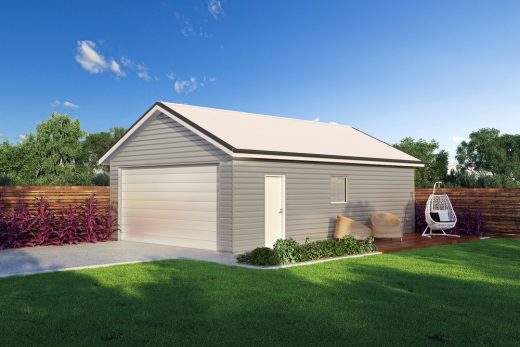 Tips for Building the Best Garage at Your Home
However, you need to consider several things before designing or upgrading a garage or while redesigning it. You cannot simply make a square room and call it a proper garage. In this article, we will share a few tips that are crucial in constructing a garage.
Purging is important
The first thing to do while you plan to upgrade the garage is to clean it. You cannot organize a mess. Call some bin services, and clear out everything that is unwanted at your garage. You should make categories that you do not want and that cannot be recycled—another category for the recyclable objects. For most people, garages are often considered as the attic, and it has almost every unwanted thing. Once the garage is clear, it will be easier for you to plan.
Think about the lights first
You should chalk out a plan and think about where you should place the lights. You will need special LED lights, that would be economical. Moreover, the LED lights will consume a minimum amount of energy. If you do not have a bigger garage, then you should choose a UFO LED light that will be hanged at the center of the garage.
However, for a larger or longer garage, you should choose the rectangle-shaped LED lights. In some cases, people tend to have separate spaces in the garages where they wish to conduct different technical activities. If you want such a space, then you should choose bulbs, which would be fixed in multi-directional stands. For the morning, you can try having a glass garage door; it will allow ample light inside the garage.
The walls should be functional.
Everything in a garage should be functional, even the walls. You can utilize the walls better by creating different places to hang tools. All you need to do is buy several hangers and fix them on the garage walls. Ensure that you are only hanging these structures on those walls that are not adjacent to your house's wall. Otherwise, it will damage the house.
The garage floor
Some people will suggest you have a wooden floor in the garage. Well, it is not the ideal option for all. Sometimes the cemented floors are better. You must be wondering why I am saying it.
The floor type depends on the way you will be using the garage floor. For a carpenter, the wooden floor will be fine. However, a welder who would do work at home, the cemented floor will be needed. Otherwise, you will need to change the floor surface later. If you have any such plan, then do not forget to upgrade the floor surface accordingly. Having delicate tiles in the garage will be sheer stupidity.
Build shelves and cabinets
You definitely do not want to enter the garage and scream that things are not in order. To keep everything segregated and under control, you need to have cabinets and shelves.
You have two options, either get the ready-made shelves or you can build some. Whatever you do, ensure that you have shelves of different sizes. It is necessary, as there will be tools of varying sizes. Uniform cabinets will make it difficult for you to keep all the accessories in the garage.
One more thing, when building cabinets, do not forget to have hangers and smaller shelves in the cabinets too. Otherwise, it will get very messy.
Ventilation
You can opt for a separate cooling or heating system for the garage or connect the garage ventilation with the house. It depends on the capacity of your home HVAC system and the size of your garage. For a larger garage, you should go for a separate fan, cooler, or AC. However, if it is a regular garage, then you can think of integrating it with the house to save a few bucks.
Comments on this Tips for Building the Best Garage article are welcome.
Garage Posts
Garage Designs
5 DIY ideas to maximize garage storage spaces
Smart Ways To Use Your Garage Space Efficiently
Boost your curb appeal with 3 kinds of garage doors
Building Articles
Residential Architecture
Comments / photos for the Building the Best Garage – Home Car Space Design Advice page welcome