When does mortgage refinancing make sense?, Home finance tips, Online property expense advice
When Does Mortgage Refinancing Make Sense?
19 Oct 2022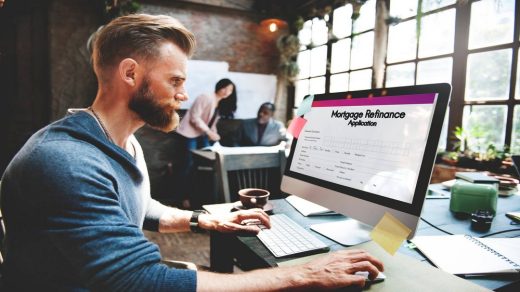 Most of us dream of having our own home. Unfortunately, owning a home isn't a cheap investment, and you might be forced to take a mortgage to finance the home acquisition process. Also, it's vital to understand that your monthly mortgage payment may make up a significant part of your finances.
Over the years, interest rates have been rising at an alarming rate. Hence, you'll have no choice but to pay more monthly, affecting your saving margin. Despite the exponential rising of rates, there are ways you can make your payment smaller. One of them is to refinance your mortgage.
However, knowing when is the right time to refinance your mortgage might be difficult. And so, to help you out, the following blog discusses what you need to know about mortgage refinancing. You'll understand how mortgage refinancing works, when to refinance, and more. So, keep reading!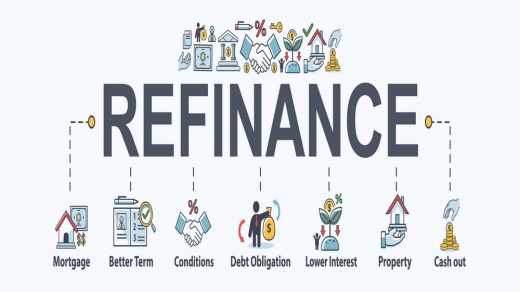 How Does Refinancing A Mortgage Work?
Refinancing involves taking a new loan from a mortgage broker to pay or replace your existing home loan. When refinancing your mortgage, you apply for a new home loan just like you did when you bought your house. However, instead of using the loan money to purchase a home, you will use it to repay your existing mortgage.
Also, instead of receiving the cash from the new home loan (unless you apply a cash-out refinancing), the lender(s) will handle the transactions behind the scene. After you have paid off your existing mortgage, you'll be expected to make monthly payments for your new home loan.
When Is Mortgage Refinancing Worth It?
As mentioned above, understanding when to refinance your mortgage can be challenging. However, taking your time to research and think through makes it easier to decide when refinancing is practical. The following are some of the scenarios when refinancing might make sense:
Mortgage Rates Have Gone Down
As a homeowner, it's crucial to understand that mortgage rates might change with time. Several factors might lead to fluctuations in mortgage rates. They include inflation, market movements, monetary policies, and more. When mortgage rates are low, you might be able to save by securing a low-interest rate loan than your existing home loan.
You might wonder how much the mortgage rates should fall before considering refinancing. Well, the traditional rule of thumb might suggest you refinance your home loan if the mortgage rate drops by 1-2% below your current one. Additionally, it's essential to factor in your current loan term; you might pay more with an extended loan term than with a shorter term.
You must also calculate your break-even point before considering refinancing your home loan. It is the point where the total cost and revenue are equal. It will help you compare the overall expenses of your current loan, including total interest and your new mortgage. Hence, it'll be easier to decide whether you should refinance your home loan at the moment.
Need Cash To Pay Off Debts
This is another circumstance when refinancing your home loan might make sense. If you've made payments on your mortgage, you probably have equity in your home. There are several ways you can gain equity. One way is you can pay off your loan principal. Another way is when your home's market value increases. If you have been making timely monthly payments for, let's say, five years, there are high chances you've built a bit of equity in your home investment.
If you want cash to pay off debts, you can make use of cash-out refinance. With cash-out refinance, you can take advantage of the equity you've built in your investment. For instance, if you have a USD$500,000 mortgage and USD$200,000 worth of equity, you would still owe USD$300,000 on your loan. In such a case, you might secure a new loan for USD$350,000, and your financier may give you the USD$50,000 difference in cash after closing the deal.
With cash-out refinance, you can consolidate your debts to a lower interest rate and pay off each account. Consolidation helps track your monthly payments easily, avoiding missed payments, late fees, and other overdraft charges.
Want A Shorter Loan Term
As mentioned above, you might end up paying more than a shorter loan term with an extended loan term. For this reason, refinancing your home loan will reduce your current mortgage loan term. Hence, you'll pay lower interest rates, increasing your saving margins. However, this might increase your monthly payments. For this reason, it's crucial to ensure it fits your budget and avoid defaulting on your loan.
Bottom Line
As discussed above, most of us dream of owning a home. Although a mortgage can help you achieve your dream, you might be forced to make high monthly payments. For this reason, you might consider refinancing your mortgage to lower interest rates. Conduct extensive research to identify the ideal period to refinance your home loan.
Comments on this When Does Mortgage Refinancing Make Sense? article are welcome.
Mortgages
Mortgage Posts
6 ways that may lower your mortgage interest rate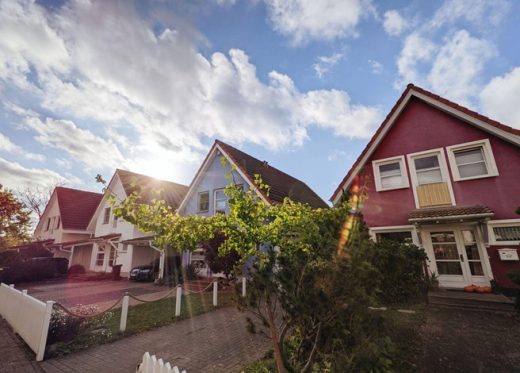 photo : Paul Kapischka on Unsplash
Are You in the Gray Area in Your Mortgage?
How is COVID affecting mortgages advice
Tips how to hire best mortgage broker in UK
Can reverse mortgage allow me to retire sooner?
Building Articles
Residential Property
Comments / photos for the When Does Mortgage Refinancing Make Sense? page welcome