Does investing in new construction homes make sense advice, Calgary home maintenance tips, Canada property guide
Does investing in new construction homes make sense from a real estate perspective?
9 Apr 2021
If you are wondering what the fantastic feature of new construction investments is, then we have to take a step back and look at real estate investment as a whole. The keyword is low-interest rates. Everyone is looking to park their assets in real estate.
It is one of the safest and best investments out there in the market. Every business or investment plan considers the ROI or the returns on the money you put in. That is the ultimate goal. Properties have cap rates which mean, for an investment of $100,000 on a property, you will receive a 10% or $10,000 annual cap rate, provided you get tenants. It is a no-brainer, right?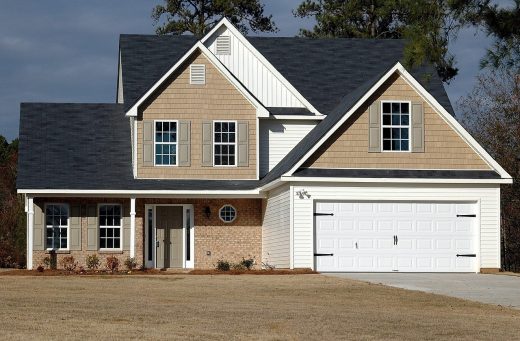 Does investing in new construction homes make sense?
Are you worried about hidden costs?
If you are new to real estate investing, it is natural to be worried about the hidden costs. Well, the truth is there are always overhead costs when you are dealing with real estate. This is where it is vital to look at new construction homes. These structures owing to the newness, will have lesser repair and maintenance costs. So, keep this factor in mind if you are looking at resale homes instead of thenew construction buildings. Search for new construction homes for sale Calgary to get a complete inventory of properties in Canada.
Additionally, when you invest in new construction homes, you can access all the latest amenities and appliances installed within the property. It increases the overall value of the property, should you choose to resale within a few years. Also, you will get either a partial or complete warranty on every new construction property which adds to your asset protection and savings.
However, with all that info in mind, let us look at all the factors you should consider before making a new construction home investment.
Location is the primary consideration
If you are looking to invest in a property to be a landlord or looking to make a quick sale for a profit, then location should be your primary consideration. It would be best to look for low crime rate locations, roads, schools, sidewalks, and parks. The ideal tenants are always looking for these factors when they are hunting for properties. They will maintain the property and get involved in the lawns' upkeep and other parts of the property. They will also pay their rent on time, which means a steady stream of income for you. Regardless of the area that the property lies in, however, the smart investor will always run a complete tenant background check screening through a program like this one, https://www.ezlandlordforms.com/tenant-screening-services/
About warranties and appliances
As stated in the previous section, builders provide high-value warranties on properties. The warranty measures typically cover any damage within the first year. Some warranties, for example, the roof and other vital fixtures, might have an extended decade-long warranty as well. It enables you to save thousands of dollars as you do not need foundation specialists and roofers. With a new construction home, you will also get the best appliances. What's more, it is going to brand new. All these factors work together to increase the property's value and reduce the nightly hassles of anxious phone calls from tenants.
It is all about the basics when it comes to new construction properties
New construction properties allow you the freedom to customize minute details within the property. Keep in mind investing in new construction means you are paying for a building that hasn't been built yet, so you can go to ground zero and work with the builder if you are looking to customize. Are you looking for a jet tub or a high-end fridge? Do you fancy the granite countertops and the modern minimalist windows? You can install your customizations or even cut costs – you can even push the equity value through the roof even before you have taken possession of the front-door keys.
Research ahead of investment in new construction
Purchasing a brand-new home is a different beast compared to investing in an old one. Here are a few expert tips when it comes to new construction investment and get Fancy Home Ideas.
Buy on time
Always make it a point to purchase at the end of the month, fiscal year, or the calendar year. These are times when you will get discounts from the builders. Target the days from the 29th to the 31st as there is a big incentive to sell on these days, which disappears as soon as the new month starts. Bonuses depend on quarterly and monthly goals, and this is why you need to target these days.
The immediate inventory deals
According to builders, on average, one in every five home closings is canceled. It means there are better chances for you to get a lucrative deal on completed homes. Remember that builders want to sell, and if they can close on the immediately available date, they will probably provide a heavy discount. All you need to do is ask your question and you will find what you are looking.
Make connections
Business is all about building and maintaining connections. When it comes to new construction investment, you need to keep in mind that building relations with the builder's people will enable you to drive the processes smoothly. Builders have unique relationships with mortgage services, real estate agents, title services, and appraisers. It will allow you to access discounts that aren't available in the open market. It can be a potential source of gain for all the parties involved.
When it comes to real estate investment, it is vital to remember that this is like any other business option. Any investment will require you to consider the apparent as well as the non-apparent costs. Don't get swooned into a false sense of security by a loft cap rate or some fixer-upper. But, whichever way you look at it, real estate investment, especially new construction home investment, is the best way to build and boost assets. Choose the right location, the right builder, the right real estate agent. Put your pro-team in place because you cannot put a price on your peace of mind. Take care!
Comments on this guide to Does investing in new construction homes make sense from a real estate perspective article are welcome.
Architecture in Calgary
New Calgary Buildings
The Slender House, Ogden
Design: MU Architecture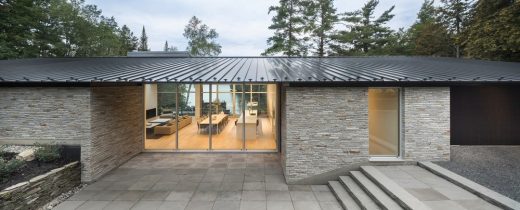 photograph : Stéphane Groleau
The Slender House in Ogden
Withrow Laneway House
Architects: Studio North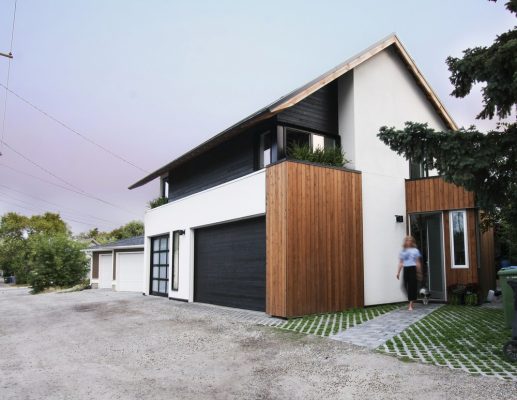 photo : Mark Ericksony
Withrow Laneway House
New Calgary Buildings – real estate in Calgary
Calgary Central Library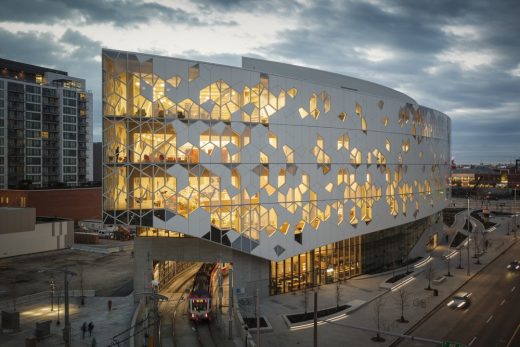 photo © Michael Grimm
New Central Library Calgary
Canada Architecture
Canada Architectural Design – chronological list
Comments / photos for the Does investing in new homes make sense guide page welcome