Do custom cabinets make your home more convenient guide, House natural light tips, Online property renewal advice
Do custom cabinets make your home more convenient?
18 Oct 2021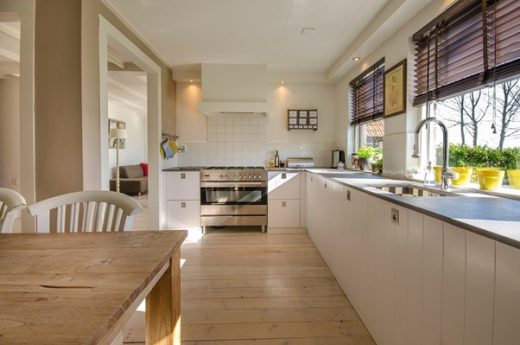 Building custom cabinets for your kitchen or bathroom can cost a lot of money. But why should you go about it? Because ordering cabinets custom design for yourself just makes sense. You will get just as much space in your kitchen or bathroom as your family needs. You can also adjust the height of the countertop and set the doors in a convenient opening direction.
There are many advantages to make your own design of cabinets. The main thing that you need to do is to hire reliable custom cabinet makers who will help you avoid fatal planning mistakes and will do the job efficiently and in a timely manner.
Why making custom cabinets?
All houses are different, even a very similar house plan will still require an individual approach to furnishing. There are several reasons you might consider building custom cabinets:
You know exactly what cabinet design you want, but you cannot find it in nearby stores. By choosing custom cabinets, you can match the color and grain of your countertops to the cabinets. Or, if you are building your cabinets from scratch, then you can change the shape if you like. You can paint them or cover them with the thermofoil of your choice as well. That way your new cabinets will match whatever color and grain you have chosen for your walls and floors.
You want to get the worktop and shelves at a certain height that matches your height. Most cabinet makers only make stock cabinets in standard sizes. By building custom cabinets you can have the size you need for your home or space available. When you order custom cabinetry you will be able to request the size that fits your needs.
Another benefit of design custom cabinets yourself is that you can make sure they fit in with the rest of your home. When you start to develop your style you of course want to cover the entire space of the house. in your thoughts, you have already made an impression on your guests by your renovation project.
How to design custom cabinets?
Most often when it comes to modular and custom cabinets we mean cabinets in the kitchen, bathroom, or wardrobes. A good starting point in designing your home look is determining your style. Is it contemporary, traditional, loft, or country? Different materials can also be used, such as wood, glass, or concrete. Wood and glass are classic, while metal and concrete are very modern. The most common types of custom-made cabinets are vanity units, pantry storage units, walk-in shelves, built-in drawers, and wardrobes furniture.
How to design a cabinet for your bathroom or especially kitchen can be very challenging, if you haven't done this before. So it is better if you get some help from the experts.
If you know someone who is an expert at this, then that would be great, but the best way to start is to go on the Internet and look up some designs and create your own. If you are not sure how to design the shelves and doors of your cabinets you can do a cabinets design plan using software that will help you map out the best way to arrange and fill in your cabinets.
If you are looking for something special, then you can choose custom-built cabinets. The main thing here is that you get something that reflects your personality. These days there are thousands of websites on the Internet where you can find different kinds of designs, so take your time, because it is worth it.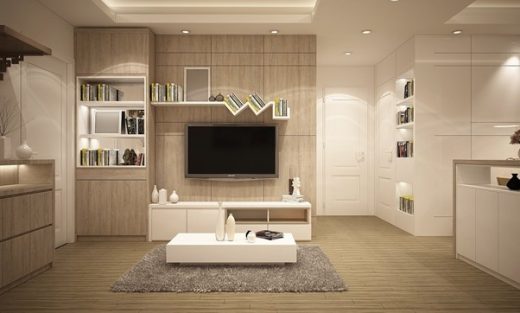 Hire local cabinet makers in Canada
Most cabinet makers only offer a small variety of selections for custom cabinets. It can be difficult to find the right combination of colors, wood grains, and other features that you would like to have in your custom-made cabinets. A good custom cabinet maker will have a large selection of wood grains, stains, and finishes available to you. You might want to have a stain that matches your countertop, or you might prefer a darker color that will prevent your countertop from being scratched. You might even want to choose a custom-made finish that will help your cabinet stand out in your room.
Building custom cabinets also allows you to make sure they are the right size and height for your space. Sometimes manufacturers skip over this important detail when making cabinets because clients don't realize how important it is.  If you choose cabinets that are too small or too big for your height, you will be uncomfortable using them. The best custom cabinet makers will take all of these factors into consideration while making your order.
Ordering Canadian custom cabinets allow you to get the perfect layout for your space. When you order custom cabinets you can add extra shelves to hold appliances and other items. You can add extra drawers to store extra clothes, boxes, and other items. You can also have custom doors installed on your cabinets for easier access to your supplies. Adding these extra touches will give it an appealing look and make it useful for all of the family.
Comments on this tips for do custom cabinets make your home more convenient article are welcome.
Building Articles
Residential Architecture
M7 Contemporary Apartments, Florence, Italy
Design: Pierattelli Architetture, Architects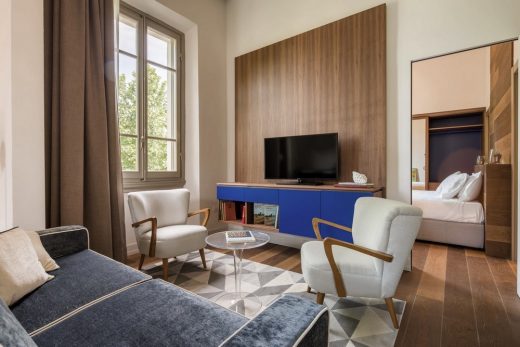 photograph : Max Lisi
M7 Contemporary Apartments
Cabinet Doorss
Kitchen Cabinet Doors Posts
White Shaker Cabinets for your Remodel
Comments / photos for the Do custom cabinets make your home more convenient advice page welcome