Enhancing an outdoor space with a sliding roof guide, House natural light tips, Online property renewal advice
Enhancing an Outdoor Space with a Sliding Roof
18 Oct 2021
Sliding roofs are becoming increasingly popular as they make outdoor spaces more versatile and more useable. Should you opt for a reputable sliding roof company, your sliding roof will offer form as well as function fitting in seamlessly with the surroundings of your space.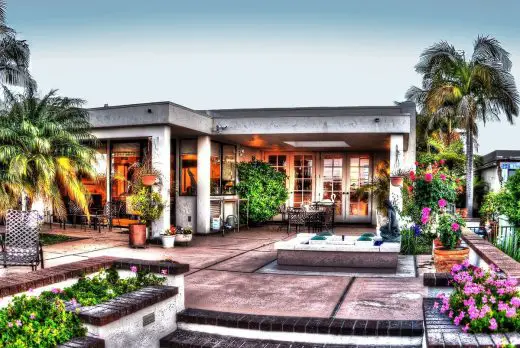 There are in essence three offerings of sliding roofs for an outdoor space, so let's look at these in more depth.
Three Ways to Close an Outdoor Space
Reputable companies in this industry such as Airclos Aluminium Systems offer three types of sliding roofs, which allow you to enclose the patio space making it more useable when the weather is not the best.
They are:
Umbris Louvre Roof – This roof has controllable louvres that can either create a watertight seal when closed or allow sunlight to pass through when open. The roof can be installed in three styles depending on your setting. They are:

Free Standing – Here the roof is supported by four posts. This is a good option should the space not offer any natural support.
Building Integrated – Your roof will be built into an adjacent building. With a good seamless design, the roof will feel like a natural extension of the house.
Floating – This roof has no posts and appears to 'float' from the ground. An option that may well suit your garden design.
The Umbris louvre roof is a good option if you want to protect garden furniture or add a design feature to your home or building.
Nomo Rialto – This room is similar to the Umbris except that instead of louvres it features a retractable awning. When retracted, you have an instant elegant pergola design in the garden. A nice variation in style, the retraction can be controlled to give a mix of sunlight and shade.
Opera Vision – This version of the roof allows the louvres to be turned up to 140° to provide optimal shading and, should you have an enclosed patio, temperature control.
Features of Sliding Roofs
To complete the space it is possible to fit vertical sliding awnings and glass doors, together with integrated blinds. This enables the space to be used in all weathers and on a good day, the awnings can be retracted to allowing the weather into your space for an enhanced living experience.
Other enhancements include blue tooth speakers, LED lights and external heaters. Once installed, you can entertain, use your patio 24/7, and keep warm even if there is snow and ice on the ground.
Key Advantages of Sliding Roofs
Sliding roofs effectively make your outdoor space useable every day of the year rather than just a few months of it. This space can add value to a home and gives you extra living space as you now have a room when you need one. When everything is retracted, you have an exquisite outside space.
Materials feature an aluminium design. This allows your roof to blend in with your existing outside space design, so you won't be left with an eyesore.
Sliding roofs are a great option to bring alive an outdoor space. You may want to consider fitting one to your home or use one in your design project.
Comments on this tips for rnhancing an outdoor space with a sliding roof article are welcome.
Roofing Articles
Roofing Posts
Affordable unique roofing design for your home
Hire an Expert to Look at your Roof
3 tips to find a great roofing contractor
Building Articles
Residential Architecture
Useful Tips To Help Make Your Outdoor Space Look Stunning
Benefits of Seamless Fibreglass Roof Systems
Comments / photos for the Enhancing an outdoor space with a sliding roof advice page welcome