Digital architecture: when to bring in an architect tips, Property interior design guide, Online house decor advice
Digital Architecture: When Should You Bring in an Architect?
11 March 2023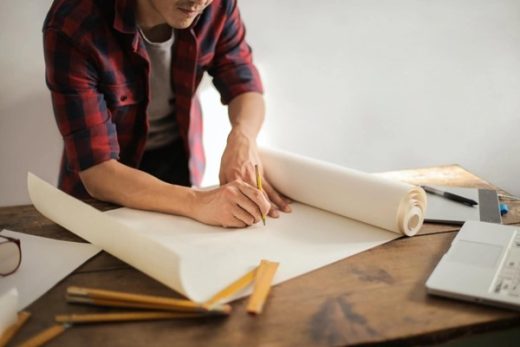 image source : pexels.com
If you're remodeling your home, there comes a time when you need to ask yourself, "Should I bring in an architect?" Many people try to DIY their home renovations, but eventually they hit a wall and have to bring in the professionals. If you're not sure whether or not you should hire an architect, here are five reasons why you should.
Home remodeling is one of the most popular projects by homeowners in the United States. People remodel for a variety of reasons, such as wanting to upgrade outdated features, add more space or customize their living environment. If you love your plot and neighborhood, it also makes sense to remodel rather than sell up and buy somewhere different. Not to mention the costs involved with moving. Many people think it's a better use of money to invest in their current home rather than lose money on moving costs.
Regardless of your motivation, remodeling can be an overwhelming task without an experienced architect by your side. By engaging the services of an architect, you can ensure your project is completed to a high standard and with optimal results. But in what scenarios does it make sense to bring in an architect?
1. Projects Involving Structural Work
If you are planning a major renovation project that involves structural changes, it's important to bring in an architect. Structural changes can cause serious problems if they're not handled correctly, so it's always wise to bring in a professional who has the expertise and knowledge to execute the job correctly.
It can also be wise to bring in an architect if you're not sure yet if your renovations will involve structural work. If you're open to the idea of a larger project that could vastly improve your home, it might be worth speaking to an architect early on to see what is possible and what their vision is for your home. You can always decide to downscale your project if you don't think a large structural project is right for your circumstances.
2. Adding Another Story and Roofing
Adding a second story or creating an attic conversion is a major project that requires careful planning and engineering. In this scenario, it's essential to bring in an architect as they will be able to help you work through the process and ensure everything is done correctly.
An architect can also provide invaluable advice when it comes to roofing. If you're planning a significant roofing project, an architect can help you understand the materials, design and building regulations that you need to consider. You can use this knowledge to hire the right roofing contractor for your project. When you get to this point, search for a contractor in your local area, such as roofing contractor Rock Hill SC. You can see what experience local contractors have with projects like yours.
3. Complex Design and Planning
If you're looking for something unique or complex, an architect can help turn your vision into reality. An architect can provide ideas and sketches to give you an idea of how the finished project will look, as well as advice on which materials are best for the job.
This is particularly important if you have an unusual plot or home currently, or if you're looking to add some wow factor to your home. You might have certain stylistic tastes that you want to see realized, or you might want to do something bold with your home in the hope of increasing its value.
For projects involving historic buildings, an architect can provide invaluable insight and advice too. An architect with experience in similar projects can be the difference between a successful project and one that fails to meet your expectations. The process is a lot more complex when dealing with historic buildings, so it's worth proceeding with care and with experts who know what they're talking about.
4. Help Meeting Building Regulations and Permits
Building regulations vary from state to state, so it can be difficult to know if you're meeting them correctly. An architect can help with this process and make sure your project is compliant with all necessary regulations, as well as helping you to obtain the necessary permits.
Failing to comply with building regulations can be a costly mistake, and could lead to serious structural issues down the line. An architect can ensure you don't make any mistakes and that your project is up to code.
The authorities are also within their rights to have your building work inspected. An architect can help you to make sure this inspection goes smoothly and that everything is in order.
5. Saving Money and Time
Getting an architect on board early can save you a great deal of time and money in the long run. An architect can help you create a plan that meets all necessary regulations and building standards, while also helping you to source the best materials for the job.
An architect can also help you to avoid potential pitfalls in the building process, and provide advice on how to streamline your project. Having an expert on board who understands all the complexities of building can be invaluable, and in the long run could save you money.
In addition, an architect can help to make sure your project adheres to the original budget and timeline, ensuring there are no nasty surprises along the way.
Working with an architect can be a great way to ensure that your building project is completed safely and properly, and with minimal fuss. An architect will provide expertise and guidance, helping you to create a beautiful end result that meets all necessary standards and regulations. If you're embarking on a building project, be sure to consider hiring an architect to make sure the job is done right.
Comments on this guide to Digital architecture: when to bring in an architect article are welcome.
Furniture
Furniture Design Posts
Vital rules of bedroom furniture placement tips

Iconic Collaborations in Luxury Furniture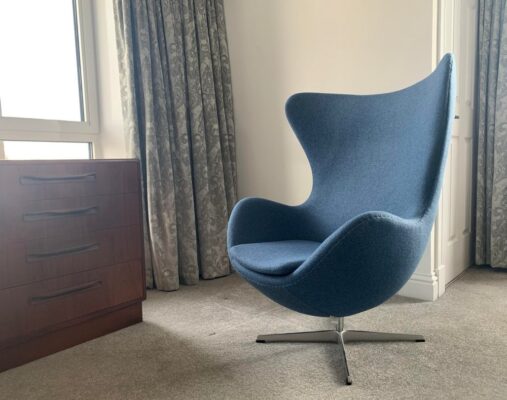 How to choose the perfect furniture for your garden
8 tips to help you buy new furniture for your home
Buildings
Residential Property Articles
Comments / photos for the Digital architecture: when to bring in an architect tips page welcome