Tips on how to build your teen girl's bedroom, Good sleep tips for resting, Property style advice
4 Tips On How To Build Your Teen Girl's Bedroom!
13 March 2023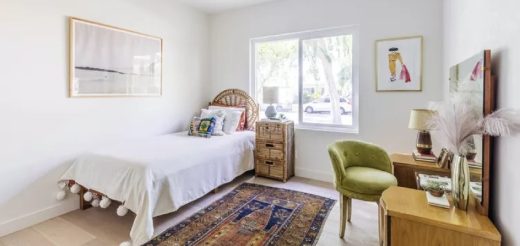 Image Source: thespruce
Parents are under pressure because they have to find the best bedroom decor for their daughters. They have realized that their daughter has left her plush toys, dolls, and kitchen sets behind and now wants to immerse herself in the activities she likes the most. Well, a teen girl's bedroom has all that stuff that others have, for instance, a bed, a shelf unit, a dresser, a closet, etc. As a parent, you'll have to spend time and money making your teen girl's bedroom extravagantly amazing.
As a parent, you need to be aware of certain things and make some bedroom arrangements that match your daughter's personality.
Decorating a teenage girl's bedroom isn't an ordeal if you know your daughter well. Even if you don't know how your daughter's bedroom will look, or what she prefers to have in her space, you can find answers and inspiration in this teen girl's bedroom blog. Once you learn it, you can move forward and check out the best places to buy home decor for their room.
1.Maximize her wall space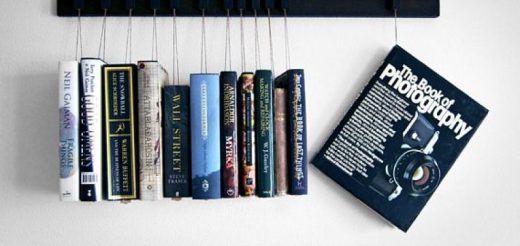 Image Source: hips
No matter whether she's a bookworm or a sneakerhead, she'll love to see her favorite stuff mounted on the bedroom walls. Having a storage space built into the wall itself is quite a trendy girl's room idea these days.
It's the No. 1 tip for a teen girl's bedroom, as a clutter-free environment drives positivity and calmness.
There's a lot a teenage girl can do when there's minimal floor clutter. Perhaps, she can do her yoga, read books, or take pictures.
Maximizing her wall space is important, which is why we recommend buying hangers and hooks; this way, she can tie her stuff. Or, if possible, you can rearrange her bedroom in a way that makes it look spacious and large.
Adding shelves and units is pretty awful. Your walls get hidden, and your room begins to look cramped and unorganized, if not taken care of.
2. Focus on lights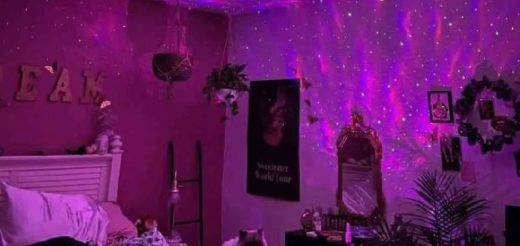 Image Source: twindish
It's nice to have a table lamp, which brings several benefits. But your daughter will get intrigued by the stellar or unusual light, which she hasn't seen before.
We believe that teen girl bedroom decor should be surreal yet serene. Perhaps she'll love to have her bedroom display an experience that is rare and magnificent.
How about a bedroom full of a realistic galaxy? Because every other person wishes to have an interstellar experience. And nothing can bring in more than this teen girl bedroom idea.
The important tip for a teen girl's bedroom is to make the room mesmerizing and creative. As she switches on these lights, she'll witness a new world, which can also feed her imagination.
3. Create a Study Spot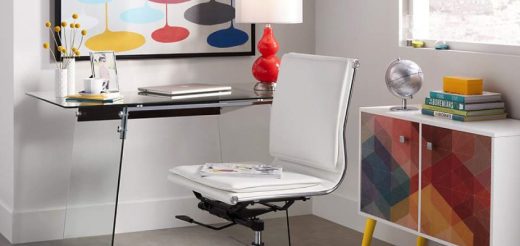 Image Source: lampsplus
Whether you buy the best bedroom furniture or install beautiful windows, you must set up a peaceful study spot for her.
As your daughter turns teenage, her studies and school life drastically change.
Her life will be bombarded with notes, assignments, and virtual classes. A teen girl who wishes to see herself at the top needs a bedroom with the right study spot.
To have her wishes fulfilled, you've got to decorate your teen girl's bedroom in such a manner that keeps her stuff maintained and organized.
A teenage girl's life is full of distractions, as there are a lot of social media, OTT, and online activities. To keep her focused yet entertained with the right stuff, you need to have the right study spot mentioned above,
4. Add A Stunning Wallpaper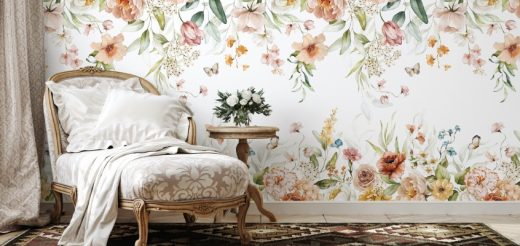 Image Source: bigcommerce
What you see is what you become. So it's better to have something positive and refreshing around. Well, we learn what life is when we enter this phase, the teenage life.
As your daughter enters her teenage years, she'll expect to stay in a well-designed and decorated bedroom.
Her bedroom is going to be the place where she's going to attend her classes, chill with her online friends, and consume entertainment. It's essential to have a nice background wallpaper, maybe a floral wallpaper can be ideal for your daughter's bedroom. It will truly look incredible, which brings serenity and a positive vibe.
In Conclusion
The above-shared tips will help you set up a dream bedroom for your daughter. Keeping her room clutter free is the best thing you can do, as it provides space for sleep, exercise, study, and creative expression. Whatever you plan to install, make sure you get it from the best brands, which will make her bedroom look aesthetically pleasing.
Comments on this Tips On How To Build Your Teen Girl's Bedroom article are welcome.
Bedroom Design
Bedroom Articles
Modern versus contemporary bedroom designs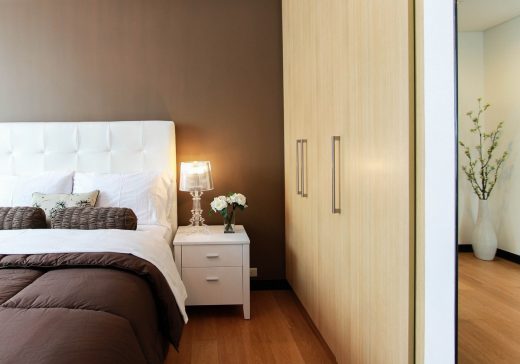 Essentials things for a perfect master bedroom
Make Your Bedroom More Comfortable
Touches Of Glamour for your Bedroom
Property Articles
Residential Architecture
Comments / photos for the Tips On How To Build Your Teen Girl's Bedroom page welcome