Different Types of Roofing Materials Tips, Homeowners Building Advice, Asphalt Shingles, Clay Tiles
Different Types of Roofing Materials: A Guide for Homeowners
8 June 2020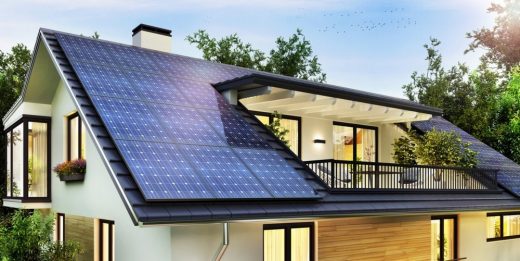 Did you know that a new roof increases your home's resale value by an average of almost $12,000? If you are looking to sell your home in the near future then changing your roof might be a smart investment. There are several different types of roofing materials that you should be familiar with.
Keep reading to learn more about the different types of roofs that you can choose from.
1. Asphalt Shingles
This is the most common roofing material used in homes because they are easy to install and budget-friendly. A professional installer can even reinforce the shingles with either organic or fiberglass materials without changing how the shingles look.
A great thing about asphalt shingles is that you have many options when it comes to the color you prefer. If you do not have experience installing a new roof you definitely want to click here to contact a pro that will know exactly what to do. This will give you peace of mind that the job is done correctly.
2. Clay Tiles
If you want to add a touch of elegance and texture to your roof, then clay tiles are the way to go when using a good roofing company. They are heavy and durable, which means that they will last you a long time. Another pro is that clay tiles are not combustible, giving you added peace of mind.
3. Metal Roofs
For a long time, metal roofs were mainly used for commercial buildings, but they are becoming more popular in residential homes because they are resistant to extreme weather.
If you live in an area with plenty of rain, sun, or high winds then you might want to invest in a metal roof. This material will last longer than an asphalt roofing option. One of the cons is that this roof will cost you more money than other options. You should consider using a commercial roofing company to get the best quality work.
4. Solar Roof
Nowadays you have the option of solar tiles that are integrated into existing shingles in your roof. If you live in an area with plenty of sunshine then this is a great option to install.
This is also a perfect option for areas that forbid bolting typical solar panels onto the roof.
With this in mind, if you are considering upgrading your roof, Projects 4 Roofing is a conservatory roof conversion company based in East Anglia and a specialist installer of the LABC Approved Guardian Warm Roof system. You can learn more about some of the different roofing solutions they offer by taking a look at a few of the resources on their website here: https://blog.projects4roofing.co.uk/
5. Slate Roof
If you want a roof that will outlive you, then slate it is. This roof will last more than 100 years and it won't burn. Slate is also waterproof, fungus resistant, and mold resistant.
It is a more expensive roofing option and can easily break if someone steps on it. If you live in an area that experiences hail often, then you might want to choose a different material.
Time to Choose Between These Different Types of Roofing Materials
Now that you are familiar with different types of roofing materials, you can make an informed decision on the best roof for your home and budget. The roof is a very important part of your home, therefore you do not want to skimp on it and have to spend even more money down the road.
Did our blog post help you today? Please come back soon to always stay in the know.
In case you want to make a choice between the various types of roofing materials but you still can't make a decision, perhaps it is time to seek expert opinion. As you seek expert opinion, you will be equipped with sufficient information about the various types of roofing materials.
There are many commercial roofing services that are available to help you in not only making purchases but also the decision on the type of roofing material to go with. For instance, you can consider commercial roofing Calgary services to make informed decisions. They will help you in making purchases from verified dealers and installation of your roofing solutions.
Comments on this Different Types of Roofing Materials: Homeowners Guide article are welcome.
Roofing Articles
Roofing Articles
Types of roofing for solar panel installation
The Benefits of Liquid Roofing
The Top Roofing Company For Your Business
Choose the Top Roofing Solution for your Home
Residential Property Articles
Norra Tornen, Hagastaden, north of Stockholm
Design: OMA / Reinier de Graaf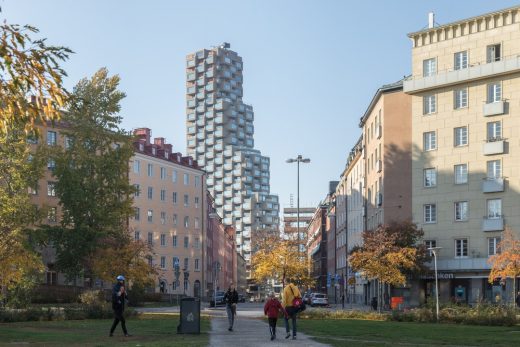 photograph : Laurian Ghinitoiu, Courtesy of OMA
Norra Tornen
Comments / photos for the Different Types of Roofing Materials: Homeowners Guide page welcome