How to choose the right architect to turn your vision into life guide, Online building advice, 3D design tips
How to choose the right architect to turn your vision into life
29 April 2022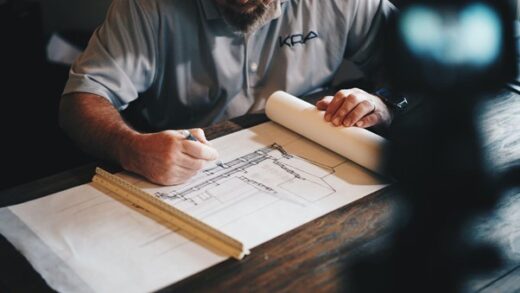 Trying to find an architect who understands your design and planning of your self-build is an ultimate dream. But as there are so many architects working in the market, this task may look like finding a needle in a haystack.
The core factor to consider when choosing an architect is to see if the architect can transform your vision into life while also being knowledgeable and expert in the said niche. The relationship between an architect and consumer is censorious to your dream home's prosperous design and construction.
In order to know how to choose the right architect, we have collected some important tips for searching for an ideal worker for your home.
Generate a short brief before finding an architect
A brief is very important when it comes to approaching architects, as it is very important for them to know exactly what you have in mind and if they are ready to take on this project or not. Furthermore, what other issues will they have to cope with if they agree to take on this project?
You do not have to list down everything you want, but just the essentials would do, such as:
Total Bedrooms
Total Bathrooms
Specific architectural style
List of common metals you want
Discover an Architect by word of mouth
The most important duty is to find an authentic architect for your project. The most efficient and effective way to do so is by simply searching on Google or other search engines present on the internet. Look at their social media accounts and the work they have done so far. If you like their work, you can then contact them on their social media accounts. Furthermore, use Nuwber to look up the contact details of the architect you have selected.
Also, when you select any one of the architects to do your job, it is a must that you get to know their work from different reviews given by different people. Or else, to find out firsthand about their work, meet with people who have had their work done by the respective architect. Ask your family members or friends if they have worked with that person and if he is eligible to work while also keeping in mind the requirements you have gathered.
Once you have selected the number of architects you think are perfect for the job, start with interviewing them and keeping in front of them the proposal you have made of the requirements. See whether they can produce the kind of results you are after, and you will also get the chance to know if your dream project is realistic and affordable or not.
Find an Architect you are comfortable with
This is by far the most important aspect of selecting an architect as you entrust your dream house's whole design to that person. A lot of money will be put into the construction of the project and the design element itself. When selecting various architects, select one specific person you think you can tell anything and can approach about anything regarding the design. This will help in running things smoothly. A lag in communication with the architect can put a lasting impression on the whole project, so when choosing the architect, be sure that the person is dependable and you are comfortable around them.
Get an Architect that has prior experience with planners
Having a successful architect who has worked with local planners can make all the difference. While working on the project, there will be times when permission is needed or some approval is needed for the project to move forward, and it helps if the architect knows the planners and how to get approval for the aforementioned project. While also getting to know what is the success rate of the specific projects and what needs to be done to make your project successful.
Focus on the Architect's Specialization
The profession of architecture has a wide range of building types. As you are trying to hire an architect to design a custom building for you or an architect that your friend referred to you, know the region of the architect's specialization. Every architect is qualified to design residential and commercial buildings, but most of them are specialized in specific areas as some are masters of designing hospitals and schools while others are specialized in designing custom homes. Make sure that you hire an architect that has considerable experience in designing residential designs to make sure that they are amicable with the construction type and the way to navigate the required processes.
Choose the Architect that hears you out
When trying to find the right architect, discuss your brief with them and try to know their opinions and views on the brief you have provided. Make sure that when you are trying to tell the architect your must-haves in the design, he listens carefully to that and does not try to make you move away from those plans. Many times, architects try to steer their employers away from some elements because they are difficult to integrate into the plan.
Homeowners sometimes express their happiness that the architect was able to design the dream home just according to their requirements, but in doing so, they sacrifice certain main design aspects that they wanted. This all happened just because the architect went rogue and wanted to try something new and did not respect the wishes of the client.
Choose an architect to turn your vision into life conclusion
Choosing the architect to design and build your dream home is an exciting process and one that takes a lot of time and effort. While starting this process, research thoroughly on all aspects and ask plenty of questions. Clear all your misconceptions and make sure that the architect working for you is on the same page as you. Have clear lines of communication and try to be patient with one another.
Comments on this guide to Choose an architect to turn your vision into life article are welcome.
Architectural Design
Architectural Posts
Building Debate Articles – chronological list
Can computers replace architects?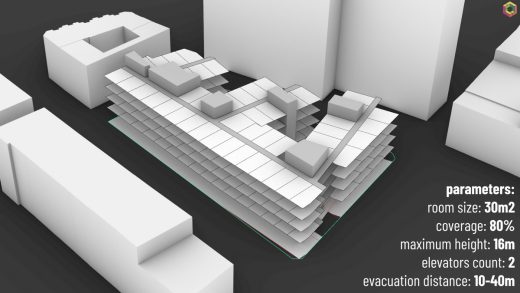 Mackintosh Building Glasgow School of Art
Designing for Extra Care: What Can Covid Teach Us?
Remodelling existing buildings decarbonisation
Buildings
Architecture Design Articles
Comments / photos for the Choose an architect to turn your vision into life advice page welcome