Design ideas for building your ideal forever home, House decor tips, Property style advice
Design Ideas for Building Your Ideal Forever Home Guide
5 May 2021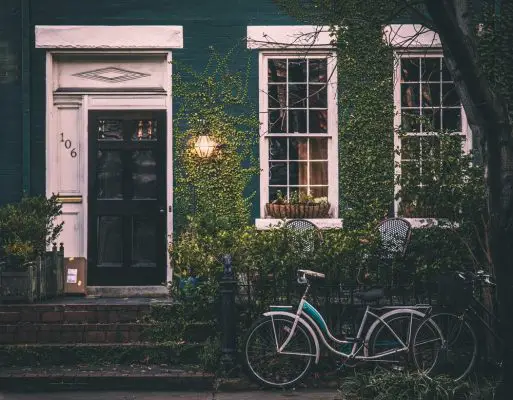 Owning the ideal forever home is a situation that many people strive to be in throughout their entire working life. If you often find yourself dreaming of your perfect abode, complete with the add-ons and amenities that you and family can make use of for years to come, it is worth thinking about the practicalities of the design efforts.
Here are some ideas you might want to consider if you were thinking about creating a living space that neatly fits your individual needs.
Consider Your Workable Space
One of the very first factors to think about is what you might need your space for exactly, and how much room you have for modification.
Striving to maximize space can be important for those of you wishing to start a family in the future, as any new parent might be able to tell you, the rooms can quickly get filled up with all the toys you can imagine.
Thinking about your functional needs first and foremost is a great way to start prioritizing your budget, particularly when designing your forever home.
This is also crucial in terms of planning ahead, as the concept of accessibility can inevitably become a key point of consideration in old age. For example, thinking about how easy it would be to rearrange your bedrooms might be a good place to start.
A Continuous Project
By its very nature, designing a forever home is often a continuous project that requires consistent updating and maintaining, which is an important point to think about when it comes to design trends.
Making sure that you opt for designs that are not too difficult to rearrange or too expensive to rebuild is a great way to make the most out of your budget.
The Great Outdoors
The backyard is often just as vital to the home as any indoor area. Many wonderful memories can be made with friends and family under the stars on warm summer nights, especially when you have a beautiful exterior design to match.
You may even want to start from scratch and buy grass seed from the likes of Granite Seed that can keep your lawn healthy and luscious for years to come. When choosing the location for your new outdoors area, orientation is an essential factor to consider.
Design ideas for building your ideal forever home – Open Plan
The open plan layout is an incredibly popular design choice. It offers many unique benefits, including increased space, an influx of natural light and generally more room to maneuver around the home.
It might be worth considering implementing this design choice in your forever home for the functionality aspect, alongside the fact it can look aesthetically stunning.
Hire the Right Professionals
Any large-scale project that has the potential to become very expensive, very quickly should require the guidance of a reliable, trustworthy professional.
There is a likelihood you will spend a great deal of time working closely with an architect and a building company, so it is well-worth doing some extra research into finding the best professional for the job. Asking any friends or family for their recommendations is a good place to start.
Comments on this Design Ideas for Building Your Ideal Forever Home article are welcome.
Home Improvement
Home Improvement Posts
Upgrading your property: home improvement projects
Home improvement ideas for budget transformation
DIY Home Improvement Projects Tools
Property
Residential Architecture
Comments / photos for the Design Ideas for Building Your Ideal Forever Home page welcome