Custom designs for market umbrellas tips, Customized logo, Outdoor events brand design guide
6 Reasons Custom Designs for Market Umbrellas are Perfect for Your Outdoor Events
25 June 2022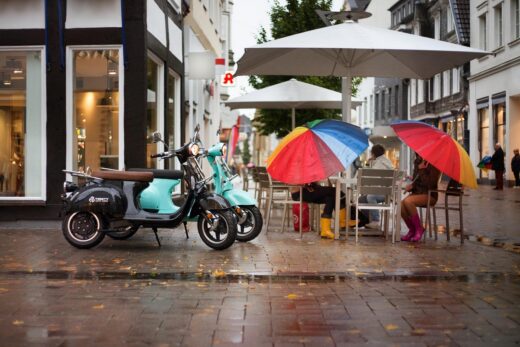 If you're hosting an outdoor event this summer, provide shade and comfort with market umbrellas customized with your logo or brand design! You can set these portable tents at sporting events, business conferences, weddings, and more to protect guests from the sun's harmful rays and keep them cool in the summer heat. Here are some of the benefits of ordering custom designs for market umbrellas from our company.
1.   Conveys Effective Branding Messages
Marketing research shows that custom umbrellas can be an extremely effective tool in conveying marketing messages. For example, your company logo printed on one side of a custom umbrella will become a walking billboard at outdoor events. Also, people who take photos during the event will most likely capture themselves using your branded market umbrella! It creates visual social proof, which is vital to building credibility and trust with potential customers.
Your willingness to invest in customized products demonstrates your dedication to providing quality products and services and how you value relationships with existing clients. Branding is essential if you want your business to stand out from competitors. It's important for larger companies and startups looking to attract investors.
2.   Protects Clients and Staff from Elements
Weather can play havoc on outdoor events, but you can protect your clients and staff from wind, rain, and other elements with a custom-designed market umbrella. The right design will keep your event space looking attractive and professional as you serve and shelter your guests.
You'll want to make sure that you choose an umbrella that provides ample coverage—enough to cover your guests and vendors if possible—while still fitting into whatever aesthetic vision you have for your event. A custom-made option is best because it will fit into any existing plans for décor, ensuring that it looks like part of the overall theme of your business or event.
3.   Can Effectively Complement Your Entire Event's Theme
Outdoor events can sometimes become ineffective if you don't communicate a clear message and theme to your guests. You can easily express your mission and theme using custom market umbrellas. An outdoor event with a clear mission and theme will help your guests understand your expectations and what they should expect from the event. These umbrellas will not only add color and vibrancy to your space but also create a focal point around which all of your decorations will gravitate.
The message on your custom umbrella can get the attention of passersby, who otherwise wouldn't have stopped at your event. In addition to creating cohesion within your customized design, these umbrellas can complement any existing decorating scheme at your venue or even one that you may have created specifically for your event. The added touch of customization will impress even your most discerning guests.
4.   Gives Your Business a Competitive Advantage
Knowing how to best market your business is a vital skill to have as an entrepreneur. Well-designed custom patio umbrellas can be a great way to promote your company, but you'll want to ensure that you do it tastefully and professionally. Creating a custom design that effectively communicates your brand gives you a competitive advantage over other businesses that aren't willing to take time out of their busy schedules to create custom designs.
When potential customers see your logo or branding on your outdoor umbrella, they'll associate it with your business. If your potential clients develop further interest in what they see on your website or social media page, there's a good chance they will become one of your customers!
5.   They are Highly Portable and Easy to Set Up
The main advantage of custom designs for market umbrellas is that you can easily transport them, making them perfect to use outdoors. It's easy to move them around so that you're getting the maximum benefit from their shade, and it doesn't take a lot of effort to set them up.
A wide range of sizes is also available, so there's no need to worry about what will fit your chosen location. Even if you need several of these umbrellas at an event, they'll be quick and straightforward to set up and pull down.
Custom designs for market umbrellas Conclusion
Custom umbrellas can help you create a unique and eye-catching experience at your next outdoor event. From weddings to corporate events, they can help create a memorable experience that will leave a lasting impression on your guests.
Professionals in custom umbrella designs will offer custom designs and can work with you to create something sure to impress! Custom market umbrella designs stand out and can help you create a unique and memorable outdoor or beach event.
Comments on this guide to Custom designs for market umbrellas article are welcome.
Building Design
Electrical / Electronics Posts
Medium voltage cable high-end performance standard
Wires are important with electrical equipment
5 signs your home electrical wiring needs an update
Home DIY
Essential power tools for home DIY enthusiasts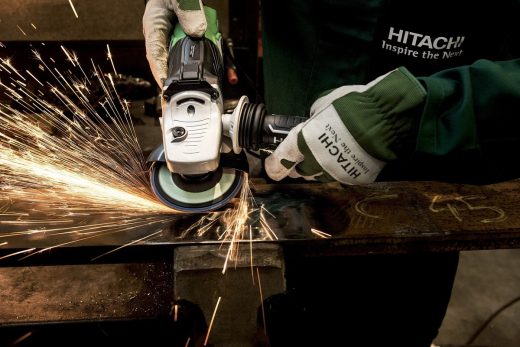 DIY Home Improvement Projects Tools
Handy tips for rubbish removal in DIY projects
Building Articles
Comments / photos for the Custom designs for market umbrellas advice page welcome