Ways to create a low-cost idyllic treehouse, Forest passive home tips, Eco property advice
5 Ways to Create a Low-Cost Idyllic Treehouse
15 Oct 2022
If you fancy putting on your 'Grand Designs' hat, and creating an ambitious building project, you might find that constructing a residential treehouse is perfect for a challenging, but rewarding design.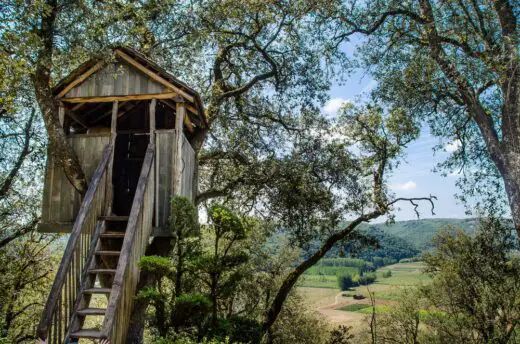 Although treehouses are viewed as something of a childish dream, residential models are something of an architectural fantasy, and can become a true creative exercise for the most ambitious designers.
Here are five ways to create a well-designed and low-cost treehouse for minimum effort.
Find Your Tree
To find the optimum tree for your treehouse, you'll want to find a long-living species like a redwood, oak or maple that is strong enough to hold your house, and unlikely to reach the end of its lifespan quickly or fall in strong wind.
Make sure to check building regulations and planning permission guidelines before you start. Websites like The Treehouse Shop can provide some helpful information on how to start the process.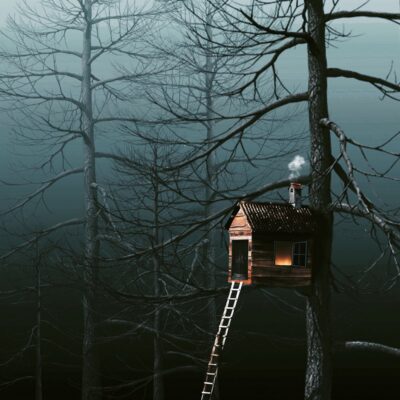 Think About Your Structure
Like any house, treehouses also need constant maintenance and care, possibly more so due to the way they are built.
For this reason, you'll want to factor in how you will design your treehouse for construction, starting with using treehouse attachment bolts (TABs). These attach the tree to the house, and seal into the tree flesh with the help of sap released by the tree to "remedy" the cut.
In turn, the tree will build stronger wood around the TABs that will only help to keep the foundations of your treehouse strong.
By performing regular maintenance on your treehouse, you can reduce the risk of subsidence, cracking and other problems as a result of potential structural issues. You need to fully research building a treehouse.
Big Windows Mean More Light
One of the biggest advantages of having a treehouse is the spectacular views you will undoubtedly have.
To capitalise on this, you might want to install full length windows so you can also reduce the need for electrical lighting.
Companies like Halifax Glass are renowned for their expertise in installing windows and glass doors as well as screens, walls and staircases.
Consider Renewable Energy
The exposure to sunlight from above a tree canopy may also be an ideal place to capitalise on renewable solar energy.
Companies like SolarSaves can install solar panels onto your treehouse roof to help you save money on your energy bills, and sell any surplus back to the grid for wider consumption.
Consider Your Furniture Choices
Furniture choice is a large part of planning your treehouse, and floor space is an important factor to take into account when planning your treehouse.
For this reason, you may want to purchase transformable furniture like sofa beds, folding dining tables and coffee tables that can double as stools.
Using furniture in this manner will result in more space in your treehouse, and will help to prevent the space from feeling cramped and overcrowded, and will also reduce the strain and load on the supporting tree.
Do you have any tips for building a low-cost idyllic treehouse? Leave your answer in the comments below!
Comments on this 5 Ways to Create a Low-Cost Idyllic Treehouse article are welcome.
Property
Property Posts
How to avoid wrong choices in real estate investing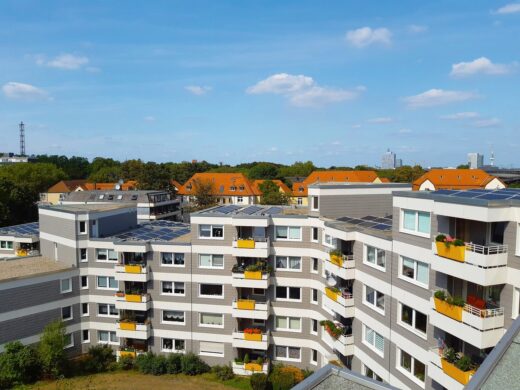 Architects and Architecture
Architects and Architecture by Type – architectural selection below:
Comments / photos for the 5 Ways to Create a Low-Cost Idyllic Treehouse page welcome