8 Factors to consider when choosing roofing materials, Property roofing renewal work advice
8 Factors to Consider When Choosing Roofing Materials
15 Oct 2022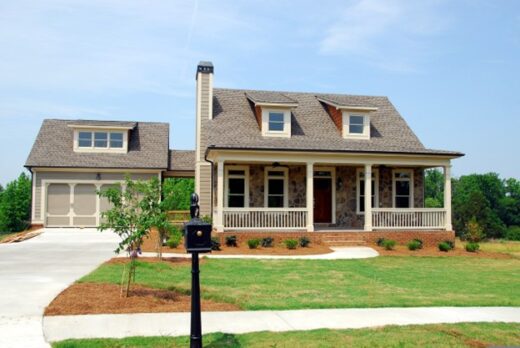 Your home's roofing system protects you, your loved ones, and your property from external intrusions and weather. For this reason, your home's functionality and security depend on your roofing material choice. However, with the numerous roofing materials options in the market, how do you choose a material that lasts for decades while boosting curb appeal? Read on for eight factors to consider when choosing roofing materials:
1.    Local weather
Before settling for a specific roofing material type, you should consider your local climatic condition. For instance, if you live in an area that experiences heavy rains, you should opt for a material that can withstand the rain. You could also invest in a sloping roofing system to enable snow and water to drain quickly.
For homeowners in colder climates, a roofing material that can trap heat, such as asphalt shingles, EPDM, slate, and metal, should be top of your list. Choose heat-resistant roofing materials like slate tiles, terracotta, or concrete if you live in hotter climates. If you are having difficulties choosing the best roofing material for your weather, consult your roofing contractor from Landmark Roofing to get the right fit.
2.    Local building codes
Research your local building codes before purchasing roofing materials to ensure compliance. Some regions have building codes, among other restrictions, that prohibit installing certain roofing materials. For instance, an area with risks of forest fires, hurricanes, and tornadoes may prevent you from installing some roofing materials like wood shakes or clay tiles.
If you fail to pick roofing materials according to your local building codes, the local authority could authorize you to demolish your roof, which is costly. You could also face legal charges and pay hefty fines and penalties for non-compliance with local building codes.
3.    Your home's style and design
The roof plays a critical role in your home's aesthetic appeal, so it is best to pick a roofing material that complements the overall architectural style of your property.  For instance, consider investing in traditional roofing materials such as metal or wood shakes if your home has a conventional design. You could also pick tiles for an antique home style.
To boost curb appeal, ensure the roofing material blends well with the exterior shades. Invest in a black or dark gray roof if your home is painted blue or gray. Yellow, green, or red houses go well with a dark roofing system. Opt for a combination of cream and brown or a brown roof if your home is painted brown, cream, or tan.
4.    Roof pitch
Pay attention to the roof slope to help you zone in on an ideal roofing material. The last thing you want is water pooling on the roof structure, as this could eventually result in leakage, compromising the structural integrity of your home.
Before purchasing, consider the roofing material's ability to drain water. For homes with a steep slope, invest in materials like EPDM and asphalt shingles. With that being said, consider seeking expert advice if you're unsure of the ideal material based on your roof's slope to avoid making mistakes.
5.    Roofing material weight
Some roofing materials are heavier than others, so inquire about the material weight before purchasing. Choosing a heavier material than the current roof could affect the property's structural integrity. You may also have to spend a lot of time and money on structural adjustments to enable your home to hold the added weight.
Be sure to invest in a roofing material whose weight complements your home's structural stability. For homes built over four decades ago, opt for low-weight materials such as asphalt and EPDMto minimize the overall pressure.
6.    Energy efficiency
Roofing materials play a significant role in your home's energy efficiency. If you pick the right material, you could lower your energy bill. Roofing materials such as EPDM, asphalt shingles, and metal reflect heat during the warmer months instead of absorbing and transferring it inside the house. This means your heating and cooling system does not strain to keep the house cool, which lowers your electricity bill.
7.    Maintenance
Be sure to research what it takes to maintain a specific roofing material. Does the material require yearly painting and recoating? How often should you hire roofing contractors for routine inspection and maintenance? What does expert maintenance cost?
While all roofing materials require regular maintenance to last and stay in excellent condition, some require more effort and time to maintain. Invest in durable roofing materials that require less upkeep.
8.    Budget
Set up a reasonable budget before you start looking into different roofing materials. Your budget dictates which materials you can afford. Research roofing materials, their pros, and cons, then compare and contrast pricing to set a realistic budget.`
When creating a budget for your roofing project, you should also account for labor costs, permits, and unanticipated damages and repairs.
Endnote
The roofing system is critical to ensuring your loved ones and belonging safety. However, as the first line of defense, the roof takes a lot of abuse from external elements, including heavy rains, strong winds, and scorching sun, so investing in suitable materials is essential. Consider your local weather and building codes, home's style, roof pitch, material weight, energy efficiency, maintenance, and budget to choose the roofing material for your home.
Comments on this Factors to Consider When Choosing Roofing Materials article are welcome.
Roofing Contractor
Roofing Replacement Posts
What You Need to Know About Replacing Your Roof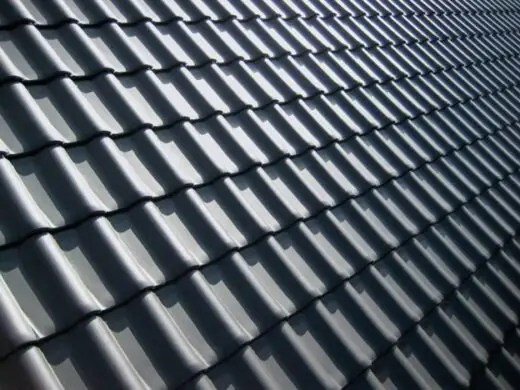 6 questions to ask when hiring residential roofing contractor
First Time Replacing Your Roof
Building Articles
Residential Architecture
Comments / photos for the 8 Factors to Consider When Choosing Roofing Materials page welcome