Cord locks Guide, Building Design Tips, Online Property Security Advice
Cord Locks – All You Need to Know About It
6 Jun 2021
Today, we make use of several products because we see them available online or others using them. At times, we use it because it's unknowingly become a part of our lives. One such product is a cord lock. First, however, it's essential to know few important facts about it.
Cord Locks Help Guide
Today, you can use elastic cord ropes to keep something secured so that you can stay at peace! However, if you want a bit of added tightness and fastening, you can opt-in for cord locks. Chances are, many people might feel that they aren't familiar with a cord lock.
But the truth is they might have seen it several times. Therefore, the following facts will come in handy when you are about to buy and use cord locks. Here is a useful link: https://www.ravenox.com/collections/cord-locks.
What are cord locks?
Simply put, a cord lock is a piece of lock that keeps a cord in the right place! The cord can be a string, an insulated rope, a thin rope, an elastic cord, or perhaps any other pliable and thin material. The cord lock can hold that material correctly in a specific position so that it's secure. Usually, the locks come in a cylinder shape and have an end that you can push to move the cord and release it.
How does it work?
The cord locks have an easy mechanism. It's easy to see the majority of the components by staring at the product.
The lock has a hole on the side, where you can see a spring. You will also find a hole on the plunger or top-bottom. Hence, as the plunger gets depressed, then the holes on the plunger and the barrel align. It helps the cord to move. However, once you release the plunger, the holes won't sync up anymore. That means the device locks down on the cord for it to get fastened in a place.
Where do they get used?
Typically, the cord locks get used for keeping small items secure. It usually gets used on the sleeping bags and various other utility bags such as mesh bags and laundry sacks.
You will also find them on the luggage, which comes with a drawstring compartment. It also gets used on the cold weather attires like mittens, gloves, hooded sweatshirts, coats, and jackets which is effective in keeping the wind and snow out. It also gets used for securing the window blinds in a specific position.
What are the advantages?
With cord locks using all such items is easy and hassle-free, as you don't need to fret about the contents getting spilled out from bags. It also enables you to stay comfortable during cold weather, and you don't need to make many adjustments. Also, cord locks are available today in multiple colors, designs, and sizes. It is one of the affordable ways in which you can hold things in their place.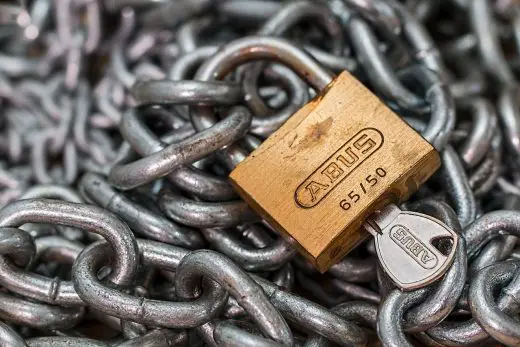 Today, several online stores sell cord locks. You can research online and find a store that caters to your requirements and budget. Make sure to read customers' reviews before you choose a store. It helps you to choose an online service provider that has a positive track record and happy customers.
Comments on this Cord locks, all you need to know about it guide article are welcome.
Locks
Door Lock Posts
24 7 mobile locksmith company service
Help from a Professional Locksmith
Learn how to lock your house securely
Building Articles
Residential Architecture
Daydreams School House at Tippet Rise Art Center, Fishtail, Montana, USA
Architects: Cushing Terrell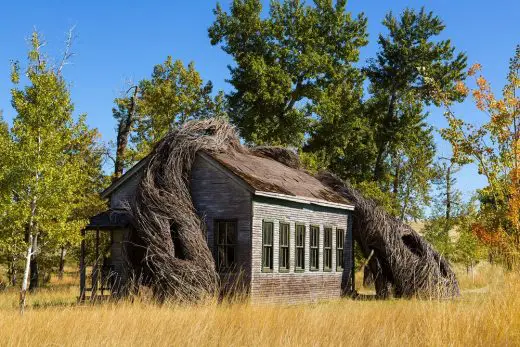 photo © Karl Neumann
Tippet Rise Art Center in Fishtail, Montana
Comments / photos for the Cord locks, all you need to know about it advice page welcome