Construction And Interiors Reimagined With Acrylic Fabrication Advice, Design Tips, Property Guide
Construction And Interiors Reimagined With Acrylic Fabrication
11 Sep 2020
In the world of architecture and interior design, the use of acrylic is becoming increasingly popular. When it comes to making important design decisions, many experts are turning to this material for the durability and versatility it offers. As a stronger and cheaper alternative to glass, acrylic can be used in a multitude of ways to satisfy the demands of full personalisation by architects and designers. To learn more about how you can incorporate acrylic sheets into your designs, continue reading.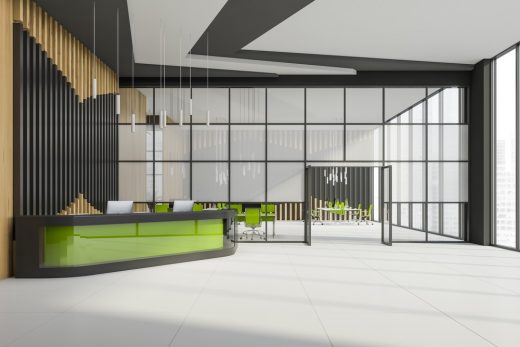 image : ismagilov / iStock / Getty Images Plus / Getty Images
Construction And Interiors Reimagined Using Acrylic
The many benefits of acrylic sheets
Acrylic sheets are a type of material often used in architecture and interior design. They are a lightweight and shatter-resistant alternative to glass, which is what makes them so popular. Acrylic has been widely used since it was first produced in 1928. It is a transparent thermoplastic, and chemically, it is the synthetic polymer of methyl methacrylate.
Unlike polycarbonate, acrylic has transparency, polishability as well as flexural and tensile strength. As a material, it has both practical and aesthetic advantages. It also doesn't contain the possibly harmful bisphenol-A subunits and is, therefore, a great choice for laser cutting.
There are many advantages to using acrylic over other materials such as polycarbonate. An acrylic sheet has a high impact resistance as well as a high optical clarity. The material also has UV resistance and excellent chemical resistance, while being lightweight. One benefit of acrylic is its durability, as it is ten times more resistant to impact than glass. This means that despite its affordable price, acrylic is less likely to break and shatter. It will break into dull-edged pieces rather than dangerous shards of glass. Furthermore, acrylic is twice as light as glass, while being 30 times stronger.
Finding the right materials for your project
There are many different types and finishes that architects and interior designers can choose from. The most common type is a clear acrylic sheet. This sheet is transparent and can, thus, be used as an alternative to glass in building designs. Apart from being a better UV protection, it is also a better insulator than glass making it a great glazing replacement.
Another popular choice is acrylic mirror sheet. The silver mirrored sheet provides high-quality reflections meaning it can be used in place of glass in a mirror. In addition, coloured acrylic sheets are often used to add life to a building. They are available in hundreds of colours and have multiple uses. Coloured acrylic is very aesthetically pleasing and can complement many interiors.
As well as being incredibly durable, acrylic is easy to drill and cut. Many suppliers will offer an acrylic sheet cut to size, to fit the requirements of the architect or interior designer. Cutting acrylic is a simple process which when done carefully and precisely can produce great and unique results.
Creative freedom in architecture
Architecture is one industry where innovation is key. Designs and trends are always changing and adapting to solve problems for the modern world. One way that architects are using acrylic sheets is in skylights. Skylights instantly add light and brightness to any room in a house, allowing sunlight to stream in from above. If a room lacks windows, adding a skylight on the ceiling can instantly open up the space.
While skylights can be made using glass, acrylic sheets can be a great alternative for lower budgets. The acrylic material is durable and less likely to break, while still offering the homeowner excellent UV and weather protection. Plus, acrylic can be cut and moulded into a variety of shapes, meaning that the sheets can fit any space perfectly.
Architects can also use acrylic in different parts of the design and building process. The sheets can be used for doors, windows, balcony guards, canopies, patio roofing, balustrades and luminaries. Clients also appreciate their use due to the material's affordability.
Creating identities with interior design
There is a range of ways that interior designers can use acrylic in domestic and commercial contexts for both aesthetic and practical purposes. One way is by incorporating acrylic into furniture or other decorative details.
Some designers are choosing to use plastic sheets for cupboard and cabinet doors in kitchens. Coloured and tinted acrylic offer a more modern finish than wood, taking any home into the 21st century. The sheets can also be used on kitchen counters for a smooth and shiny finish.
Other interior designers are using acrylic sheets to create partition walls. A partition wall is used in homes or offices, dividing up rooms yet giving the illusion of a bigger space. Partition walls allow interior designers to make better use of space, perhaps separating one room into two for a different purpose. Acrylic sheets are an attractive material to use for this purpose, as they provide high shine and a coloured finish can be chosen. It is an easy way to use light and colours in order to give a contemporary touch to a project.
Acrylic sheets can also be used as wall panels or in structural installations to add interest to a plain wall. By using an acrylic sheet to cover a wall, the designer can create a high-shine or matte tinted finish which adds a new level of dimension to the room. Using a mirrored acrylic sheet as a wall panel can also open up the space, making it look bigger while providing a large mirror-like reflective surface. Acrylic sheets can contain glitter and have a shimmer finish to give any room a luxury finish.
Giving your clients the gift of low maintenance
Acrylic sheets are very easy to clean and maintain. All you need is warm soapy water and a soft cotton cloth. Sweep the cloth over both sides, then spray on a small amount of acrylic cleaner and wipe gently. Some people prefer the edges of their acrylic sheet polished, but it is not recommended that you do this yourself. As it is a laborious process, it is best to arrange for experts to carry out this service.
About Plastic Sheets Direct
Plastic Sheets Direct are experts in plastic sheeting. They have been supplying the architecture and interior design industry with acrylic sheets for nearly 20 years. They have over 350 products available, and also offer a bespoke order service to meet the needs of every client.
Comments on this Construction and interiors: acrylic fabrication advice article are welcome.
Building Materials
Will building materials prices drop in 2022?
Different Types of Roof Materials
Architectural Materials Depletion
Buildings
Old Library, Lister Drive, Tuebrook, Liverpool, England, UK
Design: OMI Architects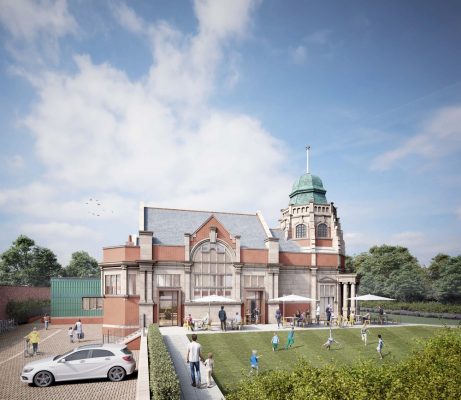 image Courtesy architecture office
Old Library Liverpool
Comments / photos for the Construction and interiors: acrylic fabrication advice page welcome