Will building materials prices drop in 2022 guide, Online property construction advice, London builder merchant costs
Will building materials prices drop
10 Jan 2022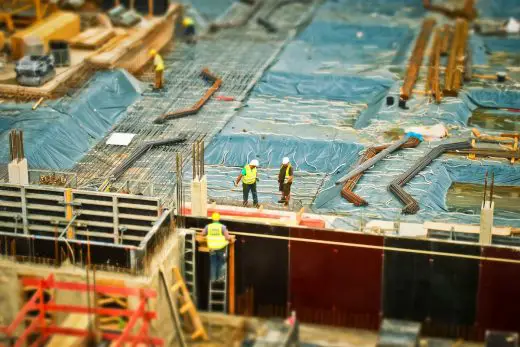 Should we expect a drop in prices for building materials in 2022?
2021 was a difficult year for Builders merchants as well as for many developers and customers that were and still faced with the problem of a sharp increase in prices for most building materials.
Both parties are now trying to come up with a positive and the post cost effective strategy for the rest of this year and for the next construction season.
In late 2020 and early 2021, sawn wood and steel prices began to rise. This was due to the rush demand for this group of goods. Over time, there was a shortage, because of which other products began to rise in price. In May, the government raised the issue and raised export duties.
In private housing construction, steel is used in the form of reinforcement in foundations, for reinforcing masonry, strapping belts, etc. Prices for sheet metal roofing materials, which are used for fences and roofs, have crept up.  The sharp rise in prices for OSB and plywood is associated with a shortage of wood. By July, OSB prices increased significantly.
The prices for wall materials have risen as well, but the market situation indirectly affects them as well. In most cases, bricks and blocks are supplied on pallets, that are also made of wood.
The exception is aerated concrete. Its prices are less tied to steel and wood. True, the deficit will very soon appear in this industry, which will force manufacturers to switch to the practice of quotas, keeping shipments only for "strategic" partners.
Often the rise in prices in the construction market is explained solely by its internal reasons however significant price rise was recorded in almost all industries, affecting production of electrical gadgets, agriculture, and food production.
Reasons for the rise in prices for building materials
Pandemic and lockdown are the main reasons to blame for the consequences that resulted in sharp price increase in 2020, production and construction projects around the world were stopped due to the coronavirus social distancing restriction, and the demand for some products fell. The possibility of a second lockdown forced manufacturers of building materials to cut production and restrict the volume there are supplying to the builders merchants.
During the lockdown most people were forced to stay at home and limit the social interaction. Many of those who were trapped at home with a restricted freedom decided to renovate the house this resulted in sharp increase in demand of building materials. However, the anticipation of repeated waves of the pandemic has forced many countries that depend on imports of raw materials to build up reserves. This problem affected not only building materials suppliers, but also food products distributors.
What will happen to the building materials market in 2022?
The market is stabilizing, but prices will not return to the 2020 level. Over time, the rush demand will subside, this will lead to a small "rebound. This is primarily due to the increased financial burden and increased risks for the domestic manufacturer
The deficit will persist. An increase in export duties will lead to a decrease in production, as small producers do not want to take risks. It makes no sense to open new businesses, as the tax burden and duties will "eat up" all income. Already, some manufacturers are introducing quotas.
Will building materials prices drop guide for 2022
If demand persists, large producers will continue the practice of introducing quotas for various groups of construction products. First of all, they will satisfy the needs of large developers, it will become more difficult for private owners and self-builders to buy building materials. Some manufacturers will leave the low-rise construction market, focusing on larger developers, as the latter are more likely to receive government support.
If you are looking for reliable and trusted builders merchants London with huge stock levels and low trade prices, MGN Builders Merchants guarantees low prices and prompt free delivery. Their warehouses are stocked up so that they can meet increasing demand and keep the prices competitively low. Check their web site at https://www.mgnbm.co.uk/ .
Comments on this guide to will building materials prices drop in 2022 article are welcome.
Property Articles
Materials Posts
8 tips to choose the right construction materials
5 Materials Architects Are Turning to Today
Building Articles
Residential Architecture
Comments / photos for the Will building materials prices drop in 2022 advice page welcome