6 things you need to consider when choosing a flooring provider advice, Building floor style tips
To Consider When Choosing A Flooring Provider
17 May 2021
Your floor is one of the first few things visitors will notice as they walk into your home. In association with other structures your home has, the floor will establish an extremely dominant presence in many people's minds. You'll experience constant satisfaction and leave a better impression on your visitors when your home has an elegant and perfectly designed floor that stresses the overall outlook of your home.
However, if your floor creaks somewhere, has holes here and there, and overall is an eyesore compared to the rest of the house, you and your visitors will always get an unsatisfied, something-is-out-of-place feeling from your casa.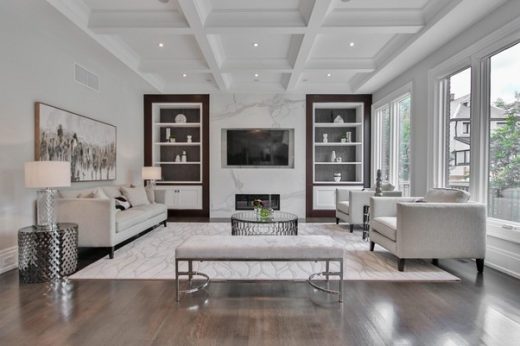 Consider this when choosing a flooring provider Guide
Have you recently bought or moved into a new home, and you want to make it over the place? Did you wake up one day, and your floor seemed more boring than usual? Has your floor been creaking, squeaking, or vibrating anytime you walk on it? Floor providers usually have solutions to floor problems, but the issue lies in finding the right one that will set up your floor perfectly with no eventual disappointments. Are you struggling to pick from the many floor providers out there?
Before you select a provider to fulfill your floor needs, here are six things to consider.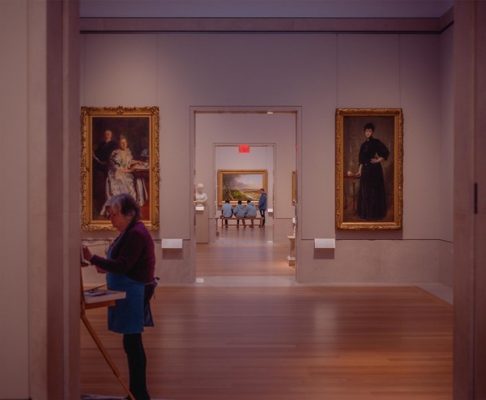 Your Needs
Before you choose your floor provider, understand your needs.
Do you want to have your floor completely redone or want to fix it in some particular places?
Would you like to go for your ex-floor again or you want a new one?
What exactly is wrong with your floor?
These questions and more are what you could ask yourself before you choose. You may not answer all the questions because you may need an expert to explain floor problems. However, it pays to know a bit of what you want or what the issue is. The provider you choose could advise you more on your floor, eventually.
Reputation
A well-known company with experience in a particular field is more suitable than one. A provider that other people recommend is preferable to the one not spoken of. Customer reviews of a company's work will be helpful when you want to decide. The reputation a company has online and offline would determine if you will choose them or not. It is also essential to check for the certification and license of the company.
Work Samples
A professional and experienced floor provider would have work samples from previous projects to show. The provider may also put up testimonials from their previous clients to give you an insight into their work. You will pick the floor you want and decide if you wish the. Provider to install your floor.
Consider this when choosing a flooring – Types Of Floors
There are several types of floors made with original materials used for floors. Porcelain, ceramic, and wood are some materials used.
The type of floor you want could be:
The hybrid type comes with waterproof features and is a combination of vinyl and laminate floors.
The hardwood timber flooring where the materials are made from natural timber and have the quality of becoming more beautiful over time
Laminate flooring is easier to install and comprises a durable print layer attached to particleboard.
The type of flooring you want could lead you to the provider and vice versa. If you're going to find more about types of flooring, click here to discover the one that's suitable for you. The materials you choose could determine the beauty of your home and the cost of making it.
Prices
Check out the prices of the services the flooring provider offers before you choose. Well-established providers would usually have a website where you can check the prices. You don't want a situation on your hands where the flooring company comes to check your floor, then you learn about the price, and you are like, 'Whoa, we can't afford that!' That could be very embarrassing, right?.
You might even have budgeted a high price for the floor service; checking out prices could make you discover lower yet quality services. From the prices, you can easily pick out affordable floorings that you prefer.
Location
Finding a provider close to you is better than selecting one from a different country or another continent! You'll be saving yourself the stress of distance, time waste (from the providers traveling over). If an error occurs after installation, you can send them feedback, and you'll get a quick physical response from the provider.
Don't forget your floor is an essential component of your home because everything else stands on it, including you. Your floor should be well-constructed and durable for your safety. Choose your floor provider well.
Comments on this Things You Need To Consider When Choosing A Flooring Provider article are welcome.
Flooring
Flooring Posts
7 Exciting Flooring Trends for 2022
Bamboo flooring sustainable homes
Building Articles
Residential Architecture
Yellow and Terrazzo House, Bulciago, Northern Italy
Main Architects: Francesca Perani Enterprise + Bloomscape architecture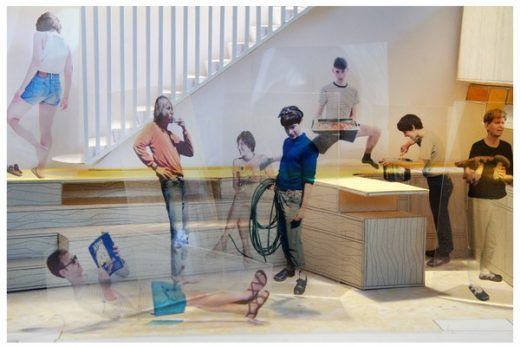 photography : Francesca Perani
House in Bulciago, Northern Italy
Comments / photos for the 6 Things You Need To Consider When Choosing A Flooring Provider page welcome