Consider these 7 key things when choosing a new AC unit, Landscape garden design ideas, Online property advice
Consider These 7 Key Things When Choosing A New AC Unit
6 Dec 2021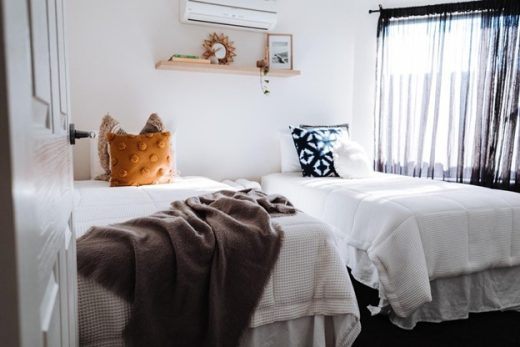 Air conditioners may not be the biggest investment in the world, however, it surely doesn't mean that you shouldn't be paying attention to some important details during purchase. On the contrary.
Generally speaking, AC is far from cheap, plus, you have to keep in mind that it is a device that is supposed to serve you for at least ten years, hence, you shouldn't be careless when making a decision.
That is precisely one of the reasons why you should provide yourself with beneficial info before you spend a dime. You have come to the right place if that's exactly what you need because we put together a list of things that must be considered when buying an AC.
1. Cooling Capacity
When it comes to this, people have a tendency to ask the wrong questions. They are usually asking about the size of the AC unit while forgetting that it has nothing to do with its ability to cool their space.
Now, on the market, you can come across two common types of air conditioners, ducted air conditioning and the one with the split system. Many experts will tell you that when it comes to cooling, ducted air conditioning is superior especially if you live in a larger household. Hence, it is worth considering that option if you have the means. Speaking of cooling, ACs are generally measured in tons and how fast they can produce cool air is measured in British Thermal Units (BTUs).
So what can be concluded after all this information? The truth is, bigger doesn't necessarily mean better. For instance, if you purchase something that's too huge, you can potentially deal with too much humidity.
On the other hand, if you obtain something that is too small, you may not be able to "handle" hot, summer temperatures. It all depends on the size of the house you live in. For larger ones, ducted air conditioning is for sure a much better option.
2. Efficiency
During your AC purchase, you may notice various efficiency measurements and they normally include:
Energy efficiency rating (EER): What does it represent? It measures energy efficiency and can be defined as a measurement of the rate of cooling at ninety-five degrees Fahrenheit distributed by the amount of energy that's been utilized. Furthermore, it is usually shown in BTU per watt-hour.
Seasonal energy efficiency (SEER): It appraises energy efficiency while at the same time accounting for various seasonal changes. It represents a measurement of the heat eliminated during the cooling period divided by the energy employed during the same season.
3. Get A Good Contractor
Frequently, it is not enough to purchase a top-notch AC because if it is not properly installed then you will deal with numerous problems in the future. Therefore, you should conduct thorough research to find a reputable contractor for this particular job.
Consult with your friends or family members to see who they will recommend. It would be smart to hire two different companies and have them provide you with a detailed quote. If they are going to be the ones who will provide you with a unit then make sure you choose the one that matches your needs.
4. Don't Forget A Programmable Thermostat
In the past couple of years, thermostats have changed drastically in a positive way of course. These days, you can come across programmable thermostats which enable you to set both temperature and time on your AC.
Why is this beneficial? Namely, this type of automated system is going to save you a bunch of cash on monthly energy bills. What is great about these thermostats is the fact that you can control them by simply using your mobile phone or any other smart home device you own.
That's why it is recommendable to obtain one and pair it with your new air conditioner. If the thermostat is utilized the right way, it will ensure your HVAC unit lasts longer and is much more productive.
5. Consider Having IAQ
This is short for Indoor Air Quality and it represents different components, such as high-efficiency air filtration systems, along with humidifiers and they can often be found in numerous HVAC systems.
If you decide to obtain these add-ons, it is highly likely that your contractor will give you a certain discount during purchase and installation. That's why you should ask your contractor about these things to see if you'll get any discount.
6. Features That Are Crucial
Every air conditioner comes with certain features. Depending on your demands and needs, you should determine what additional features you would like your brand-new AC to own. They usually involve:
Energy-saving modes –These can be of huge help because they are capable of decreasing energy consumption and at the same time lowering your utility bills during the summer season.
Performance data – Oftentimes, you can run into some beneficial performance info, for instance, check filter lights.
Convenience features – A lot of window models come with convenience features such as sleep modes and timers that make you feel cozy while at the same time decreasing your expenses. Moreover, some models consist of oscillating vents that can allow cold air to reach every area of your space, plus you'll be provided with remote controls that give additional convenience.
Programmable thermostats – These can be very beneficial due to the fact that they can save you lots of money by tailoring your air conditioner use to your needs and schedule.
7. Load Calculation
If you are purchasing a brand-new air conditioner, then you should opt for a load calculation. What does it represent? Namely, it determines the right size of your AC that's required for your house.
That's typically performed by the HVAC technician from a professional company like Rapid Response Heating & Cooling who matches the cooling capacity with your house's thermal characteristics.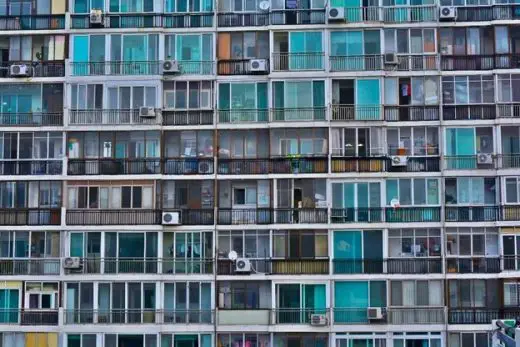 Consider These 7 Key AC Unit Aspects
As it was stated at the beginning of this article, buying a new air conditioner can be a huge investment, hence, you need to carefully consider everything before you spend any cash. Therefore, you should go through these facts to see what must be done during your purchase.
Comments on this consider these 7 key things when choosing a new AC unit guide article are welcome.
AC Unit Guides
Air Conditioners Unit Articles
Benefits of installing an air conditioning system
Is your Air Conditioner Acting Up
How to Know If There's Something Wrong With Your AC Unit
Key things to know about compressor in AC units
Building Articles
Architecture
Comments / photos for the Consider these 7 key things when choosing a new AC unit advice page welcome