How to remove scratches from black composite sink guide, online home nonporous kitchen fittings advice, residence tips
How to Remove Scratches from Black Composite Sink
30 Apr 2022
Black composite sinks are among the most hard-wearing and luxurious sinks on the market today.
These handy nonporous kitchen fittings are manufactured from durable materials like quartz and composite granite that are almost resistant to scratch.
Nowadays, retailers explain that granite composite sinks are stain-resistant, fade-resistant, and heat resistant. Nonetheless, this is not the case altogether for black composite sinks.
Black composite sinks can accidentally scratch if proper care and maintenance are not done correctly.
Deep cleaning a black composite sink occasionally helps to eliminate odor, kill bacteria from the drain flange, and protect the black composite sink from minor scratches. Though always ensure no sharp object is in the sink before deep cleaning a black composite sink.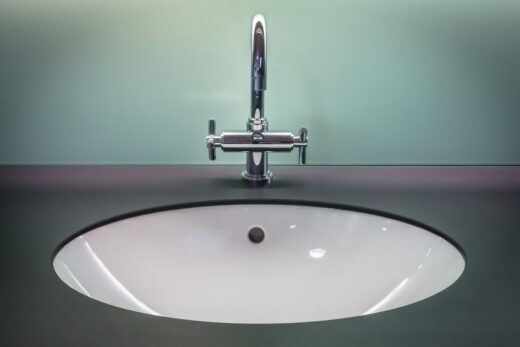 How do you get scratches out of a composite sink
Most kitchen users want to understand how to remove scratches from black composite sink.
Luckily, this article addresses all the effective steps to remove scratches from black composite sink.
But before we proceed further, let us answer one question most homeowners ask.
Do composite sinks scratch?
This is a question kitchen users normally ask.
Remember that quality composite sinks are manufactured from durable quartz, high-quality granite resin, and plastic dust. Quality composite sinks rarely scratch as opposed to other composite sinks that are vulnerable to scratch.
When forged under high pressure and heat, a composite sink becomes non-porous, heat resistant, and scratch-resistant. However, a composite sink is not impervious to scratches.
Here are the two major causes of scratch on a black composite sink.
      Placing sharp kitchenware (like knives, kitchen shears, grater, and other cutlery) in the sink
      Using abrasive cleaners to scrub the surface of the sink
Therefore, you should always be cautious when placing and cleaning utensils in the sink. Also, use a washing-up bowl to avoid cleaning sharp utensils on the composite sink.
So, in short, the answer is yes. Composite sinks scratch if proper care and maintenance are not done.
How to Remove Scratches from Black Composite Sink Advice
Black sinks are easy to care for and maintain. The cleaning process should, however, include all necessary tools and utilities.
Next, remove scratches from the black composite sink after thoroughly cleaning it.
Here are the steps to follow.
Time: Approximately 30 to 40 minutes.
Step 1: Gather all the necessary tools and utilities to use
This is one of the most essential steps for removing scratches from black kitchen sink.
Tools
You require three essential tools.
–          Non-abrasive cleaning pad
–          Paper towel
–          Cream-based non-abrasive cleaners (for severely damaged composite sinks)
Utilities
Only three essential utilities are required to remove scratches from black composite sink.
–          Gentle dishwashing detergent + warm water
–          Surface cleaner. The best surface cleaners eliminate scratches from composite sinks.
–          Mineral oil or vegetable oil
Clear the sink from dirty utensils after gathering all the necessary tools.
Step 2: Clearing the sink
Wash all dirty utensils and ensure that the sink is clear before proceeding to the next step. Wash all greasy utensils with hot water and wipe the sink with a clean dry cloth.
Start by cleaning knives and other sharp objects before proceeding to other utensils.
Step 3: Give the sink a thorough clean
Use mild dishwashing solution and warm water to gently clean the black composite sink. Scrub the sink's surface with a non-abrasive cleaning pad to avoid scratching the sink's surface.
Never use lemon, vinegar, acid, alcohol, and coarse solvents to clean black composite sinks. These ingredients will react with the composite sink's chemicals and damage it beyond repair.
Deep cleaning a black composite sink helps to remove any hard water stains, debris, and grime. Also, deep cleaning enhances the performance of black composite sinks.
After cleaning the sink, ensure to cover the surface you do not intend to work on with adhesive tape before applying the baking soda paste.
Step 4: Apply baking soda paste
–          Mix enough baking soda + warm water to create a thick paste
–          Apply the required baking soda paste to the sink's surface and let it sit for about 12 hours. (Baking soda is an essential home ingredient that eliminates scratches and burn marks from composite sinks)
–          Rinse with enough cold water and allow the sink to dry
–          Buff dry the composite sink
Step 5: Buffing the sink (for minor scratches)
Always buff the sink surface with mineral oil to polish and maintain the skin's appearance. Also, buffing should always be done before applying a composite seal.
soak enough mineral oil on a paper towel or a soft cloth and polish the sink. You can use vegetable oil if you do not have mineral oil.
Gently work your way through the entire surface of the sink for improved finish.
Leave the oil to sit for about 20 minutes then wipe the excess oil with a dry paper towel.
Repeat the above processes if the sink does not appear well-polished.
Step 6: Re-seal the sink
Clean the sink and get rid of any debris, then tape the sides of the sink before you begin using the sealant.
All sealants work effectively on clean dry surfaces.
For deep scratches on the sink
Repeat steps 1 to 4 above, then use a non-abrasive cream-based cleaner to buff the sink.
The recommended cream-based non-abrasive cleaners are effective solutions to polish, restore, and fix scratch in composite sink. It also eliminates deep scratches caused by sharp kitchenware from other composite countertops.
Po Tips
–          Always wash utensils immediately to avoid staining and scratching the sink's surface
–          Always remember to clean and wipe the sink after every use.
How to remove scratches from black composite sink Conclusion
Composite sinks are among the most favorite kitchen additions. They are also good-looking sinks that improve the look of any kitchen when well-maintained. Composite sinks are, however, susceptible to minor and major scratches.
Luckily, the above guide has looked at 6 effective steps you should follow to remove scratches from black composite sink surface.
Accentuate the look in your kitchen workspace today with a polished and scratchless black composite sink.
Comments on this guide to How to remove scratches from black composite sink tips article are welcome.
Water and Sinks
Water Posts
Buying Under Sink Water Filter for the Home?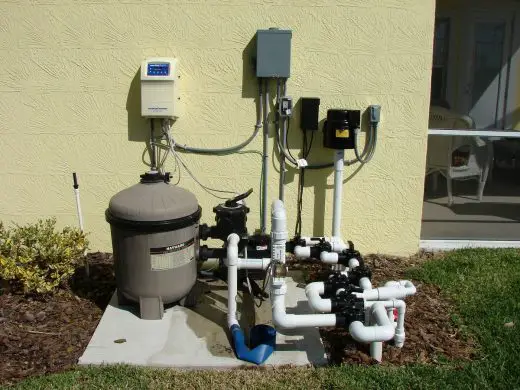 Zip Water HydroTap drinking water system
Building Articles
New Homes
Island Rest, Isle of Wight, England, UK
Design: Strom Architects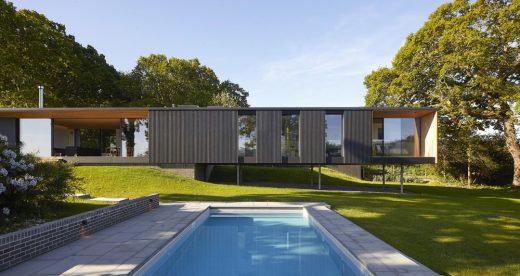 photos by Nick Hufton, Al Crow
Island Rest Isle of Wight Residence
Telluride Glass House, Telluride
Design: Efficiency Lab for Architecture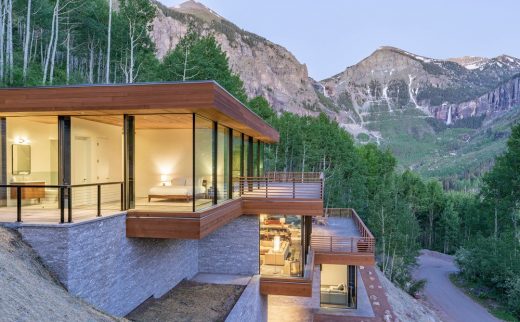 photograph : Josh Johnson
Telluride Glass House
Comments / photos for the How to remove scratches from black composite sink advice page welcome