Chimney insulation best practices tips, Heat resistant materials advice, Building roofing
Chimney insulation – best practices
29 March 2023
Chimney is a popular and valued element of home equipment. It gives warmth on cold evenings and creates an amazing cosy atmosphere. Watching the dancing flames in the fireplace soothes the senses and allows you to relax and calm down.
Long conversations with family and friends are better in a room with a chimney. However, if you want your chimney to be safe to use, you have to take care of the proper chimney insulation. Why is chimney insulation so important? How do you insulate a chimney? Which insulate materials should you use? We have explained everything below!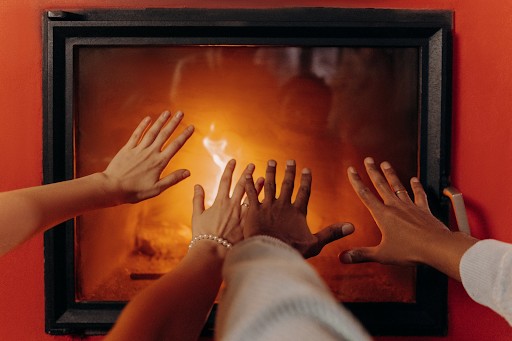 Why is chimney insulation essential?
Chimney insulation should be one of the most important considerations when you decide to manufacture, install, or renovate flues and chimneys. Fires represent a serious threat to residential, industrial, and commercial settings. Good chimney insulation is the basis for safe usage!
Choosing the right heat-resistant materials is crucial. Appropriate fitting is also necessary, which should be obvious. Properly selected products guarantee protection against very high temperatures inside the chimney. You should bear in mind that the chimney can heat up to 400ºC. Unfortunately, it increases the fire risk. If you want to reduce the fire risk to a minimum, you have to insulate your chimney – this is a necessity! Do it to keep you and your family safe!
What materials do you need to insulate your chimney?
What you really need is heat resistant materials. There are many products available on the market that you can use for domestic purposes, such as fire cement, heatproof mortar and cement, plasters, high temperature sealants, heat-resistant paints, tile adhesive and grout, stove and chimney cleaners, heat accumulation materials, heatproof adhesives, and firebacks and lintels. Those products suit different chimney shapes and sizes.
You will have to choose solid and proven high-quality materials. Take into account that the materials will be exposed to long-term interaction with high temperatures, so they need to have specific characteristics. The best materials for insulating chimneys are non-flammable, durable, and tight. Nowadays, the most often chosen and the most recommended insulating materials for chimneys are mineral wool, calcium silicate boards, and vermiculite. What may also be useful is a flue insulation wrap made of e-glass materials, protecting from thermal shock and improving air flow, as well as reducing the risk of chimney fire.
Mineral wool
Mineral wool is the base material for insulating chimneys. People choose it due to its non-flammability and durability. Thanks to this material, you can safely use your chimney for several years without concerns. You can easily buy and use mineral wool insulation rolls with aluminium foil – this is a great insulator, as long as you take your time to carefully install it. After all, you don't want to leave your insulation "unsealed" – this may result in fibrous particles coming out of the chimney. Those may lead to allergies or even become a reason for respiratory problems. You can avoid it!
Calcium silicate boards
Calcium silicate boards are a great alternative to mineral wool. They are rigid and resistant to high temperatures. What's more, they help to maintain the right temperature inside the chimney. They do not collect dust and do not crumble. They don't cause allergic reactions and other diseases. They are available in various sizes. The possibility of choosing the size of this material allows it to be perfectly adapted to individual needs and preferences.
One of the biggest advantages of calcium silicate boards is their lightness and the fact that they are easy and quick to install. The price of calcium silicate boards is higher than the price of mineral wood, however, the purchase is definitely worth the price. Do your best to properly use the material – we will explain how to do it step by step below.
Vermiculite
Vermiculite is the third insulating material option we would like to mention. It is designed to be used in order to insulate the cold air void between a chimney stack and a chimney liner. All this to create an efficient flue/chimney system. Vermiculite is resistant to really high temperatures – even up to 1100ºC! It can be exposed to direct contact with fire. Vermiculite is as versatile, safe, and easy to install as previously mentioned materials. It's worth mentioning that you don't need special tools to cut material.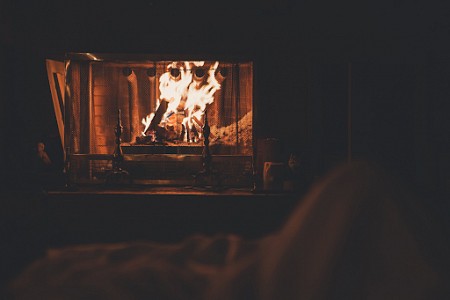 Insulating your chimney step by step
Insulating chimneys is not a simple task that you can do without planning. Actually, you need to carefully plan everything, down to the smallest detail. First, you need to choose the right insulating material, which shouldn't be too hard after reading our guide about great materials above. Use chimney material insulation. Take into account the potential necessity for cutting the boards—they need to be perfectly tailored to the shape of the chimney. Equip yourself with a hand-held saw and/or jigsaw.
The next stage is the substrate preparation. You should apply an impregnating agent there and then apply adhesive. Then, stick the fire plates to the adhesive and press it against the wall. If you decided to use mineral wool, you ought to put the aluminium foil on the inside of the chimney. Bear in mind that the adhesive dries within two hours.
We would like to mention the possibility of the insertion of a chimney balloon, which can stop the heat from a room from passing through a chimney flue. In other words, it's worth having a chimney balloon, as it prevents hot air from escaping out of the chimney. Chimney balloons can be effective especially during winter months. They also make it possible for the flues to have better cooling and ventilation during summer months.
What to pay attention to when insulating your chimney?
Remember that installing quality insulation to an existing chimney will prevent the condensation of water vapour inside. Insulate your chimney liner. Flue liner insulation can improve temperature regulation, fire safety, ventilation, and energy efficiency.
When insulating your chimney, you need to look at a number of issues such as maintaining the right distance between the chimney insert and boards. To be more precise, you need to provide a minimum of 10 cm distance. This solution will enable the air to pass freely. If you don't have that much space, you should at least install ventilation grilles.
What's more, the boards should not come into contact with the chimney door. The back wall of the chimney should be insulated with the right material – don't forget about it! When it comes to the ventilation grilles, they should be installed under the fireplace insert, in the upper part of the chimney casing, and in the lower part, too.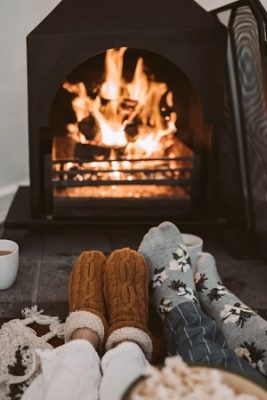 Summary
Putting insulation on your chimney is necessary – no doubt about it. You need to use materials that are specially made to insulate chimneys. If you want, you can choose a material covered with aluminium foil on one side, that is supposed to go on the inside of the chimney, towards the holder surface. Then attach it to your chimney with the use of special heat-resistant adhesive. Thanks to taking care of your chimney in this way, you can prevent draughts and reduce heat loss from unused flue gases.
Comments on this guide to chimney insulation – best practices article are welcome.
Wall Insulation
Wall Insulation
How to Get a Free Insulation Grant
Things to check while selecting commercial insulation
Benefits of External Wall Insulation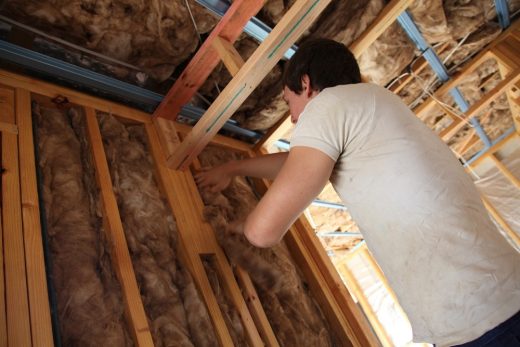 Property Design
Sustainable Building Design
Sustainable Buildings Research Centre, University of Wollongong, Australia – engineered by Cundall: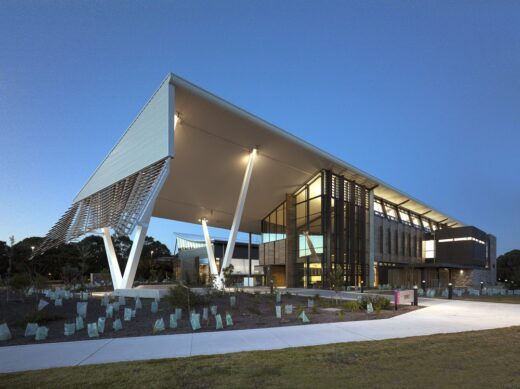 photo © Richard Glover / Matt Estherby
Sustainable Building News
Comments / photos for the Chimney insulation – best practices page welcome