Casino Budget Extension, Gaming Resorts Architecture, Gambling Experience Design, Psychology
Casino Architecture and Design Advice
23 Dec 2019
Casino Architecture and Design
Several factors draw gamers into a casino. Among these include the design of the casino which is the first impression that a person gets of the gaming destinations. This is one of the reasons casinos continue to make bolder impressions, so that they can attract as many customers as possible to maximize profits. Architectures are put to the task of coming up with noticeable and inventive designs that will make the casinos stand out. Check out some of the reason's casinos put a lot of emphasis on design and architecture.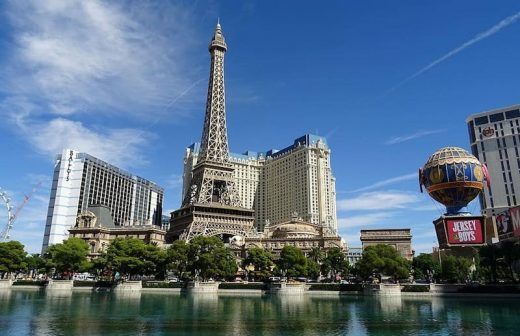 To Enable Gamblers to Spend More Time in the Establishment
At the end of the day, casinos want patrons to spend as much time and money in the building. Therefore, they will perfectly blend in tantalizing lights, alluring colours, and optimum temperatures to ensure maximum comfort and fun. Everything is also placed near the games whether you are looking to have a drink at the bar, visit the washrooms, take an elevator, or find a bite.
With most casinos, you will have easy access to slots machines the second you walk in. These are strategically placed, so that you can get right into a gambling mood without hurting your wallet. slots are usually easy to play offering high enjoyment levels, which means that many customers at the casino will start playing the slot machines without a second thought. Worth noting is that slots are among the most popular gambling options across the globe. Casinos will also include grouping slots that allow groups of gamers to play together in a circle which makes the experience more exciting.
Allow Gamers to Focus on Their Current Environment
Experts will agree that when architectures are envisioning a casino, they want to come up with a design that will ensure you only think about gaming when you are in the gaming station. Therefore, you will find that most casinos do not have visible windows and clocks. It is not something that is left out by mistake.
The professionals do this intentionally, so that you are not distracted by things that are outside the casino and want to bolt out. They do not want you to start thinking about how late it is and how you will get into trouble at home or in the workplace. You can see this in the faces of the gamblers in the morning. They do this banking on the concept that you will not think about it if you cannot see it.
Online Casinos
Regarding casino design and architecture, it is also important to talk about internet casinos. These are also taking their appearances to the next level to bag as many members as possible. Keep in mind that the design of an online casino is not merely the right use of colour and graphics. It is also about the layout of the gaming platform. It needs to have all the buttons in the right place, so that players can easily access these.
Mobile-friendliness, ease of navigation, and the lack of technical errors are some of the main aspects that define a great online casino. They also need to take in to the design according to national perceptions. Players in New Zealand who prefer their online pokies to be front an center want to see an entirely different website design than those in Scandinavia who prefer table and live games and pastel, modern themes.
Designing internet casinos and slot games on mobile also demands that the experts in charge play with the psychology of visitors. For example, different games usually require different tones depending on their risk levels. Developers use the right colours on the games or buttons that they want gamers to make the most of. additionally, well-designed, high-resolution imagery is also vital as this helps to capture and retain the attention of gamers.
Final Thoughts
The design and architecture of an online or traditional casino are crucial because it must appeal to high-rollers, gamers on a budget, and casual players as well. Additionally, it must also creatively blend in with its environment in a way that does not put off locals and potential clients. All in all, casinos must boast of eye-catching designs both on the inside and the outside.
Comments on this guide to Casino Architecture and Design advice article are welcome.
Check out judi bola
Casino Architecture Designs
Monte Carlo Buildings
Hôtel de Paris Monte Carlo Reopening
The Pavilions Monte Carlo, Monaco Luxury Stores
Las Vegas Buildings
Vdara Hotel Las Vegas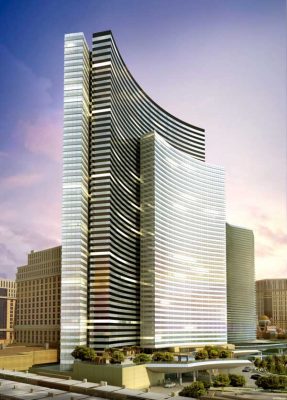 image : CityCenter Land, LLC
Comments / photos for the Casino Architecture and Design page welcome