Trusted New Jersey Home Windows Advice, NJ thermal insulation glass Tips
4+ Tips for buying windows For Your New Jersey Home
Nov 12, 2019
How to Choose and Buy New Windows for Your Home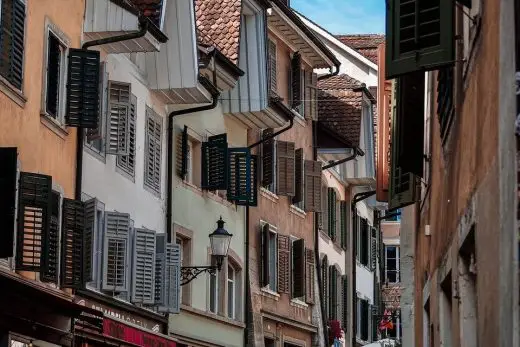 picture courtesy of article provider
Windows are often regarded as a weak point of buildings. A lot of heat and energy is lost, in this day and age precious money. Energy losses due to old and leaking windows cause enormous heating costs.
Modern windows made of thermal insulation glass, modern frames and seals keep the heat in the room, reduce heating costs and save money.
Passive use of the sun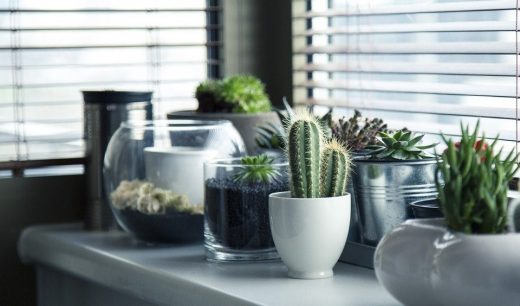 picture courtesy of article provider
Every homeowner is interested in keeping the energy requirement of his building low. The passive use of the sun can make a valuable contribution.
If you are looking for a New Jersey window installation professional, just call +1 267-961-7088. Legacy Service USA – your all-in-one solution for residential exterior renovation.
The principle is to let as much solar heat as possible into the interior via the window surfaces. Optimum planning is, of course, a prerequisite for this. A south-facing window provides more solar heat than a north-facing window.
Heat protection glass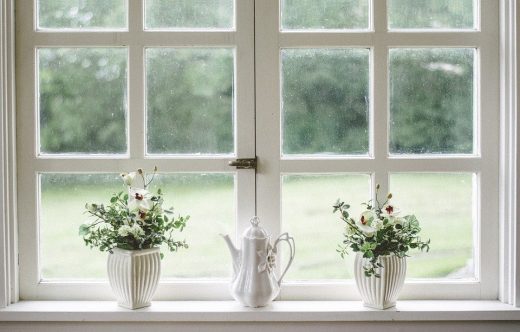 picture courtesy of article provider
In order to make optimum use of passive solar heat, it is, of course, also necessary to have proper window glazing.
A thermal insulation glass consists of several components. First, there are the glass panes (2 or 3, depending on whether double or triple glazing). Between the different glass panes, there are so-called edge bridges. A special profile forms the core of this edge seal. This is then bonded to the panes via a vapor barrier and a sealant. The gaps are usually filled with an inert gas.
Double glazing has 60 percent less heat loss than single glazing. With triple glazing, this heat loss is already 85 percent.
The right window frame
Of course, the right window glass also needs the right window frame, which can account for up to 30 percent of the window after a window.
Even a good thermal insulation glass with a poorly insulating frame can lose up to 25 percent of its insulating properties. Window frames today are mostly made of wood, plastic or aluminium. Plastic or wooden frames are the most common.
Saving heating costs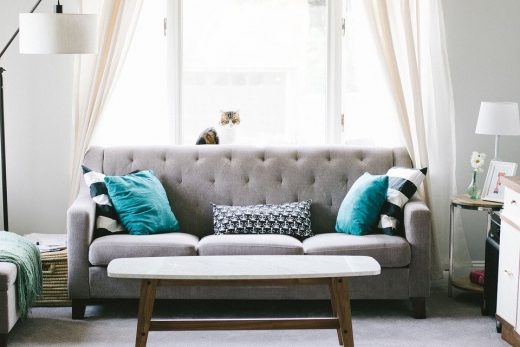 image courtesy of article provider
With today's oil and gas prices one can save medium-term already a small fortune calculated at heating costs, a small fortune which verpufft simply by radiators and chimneys.
Depending upon window model the installation of new and energy-saving windows can cost $200-400 per square meter.
The costs for the reorganization in a small single-family house rise so quite fast in the height, but usually, there are national subsidies for a reorganization or reduced interest with the admission of renovation credits for energy-saving measures.
The heat transfer coefficient, also known as the U-value, indicates whether window renovation is profitable. If a window has only a few panes, the U-value is poor.
A window with only one glass pane has on average a high U-value between 5 and 6, which brings a high heat loss to the outside with itself.
A window with double insulating glazing without gas filling (70s and 80s) brings it on average to a U-value of about 2.7.
New windows with triple thermal insulation glazing come to a U-value of between 0.6 and 1. On average, around 1.2 liters of heating oil can be saved by lowering the U-value by 0.1 per square meter of window area.
With a single-family dwelling with a floor space of approx. 180m from the 90's with modern energy-saving windows up to 400 liters fuel oil can be saved. With a single-family dwelling, year of construction 1980, even a fuel oil saving of up to 700 l per year can be obtained.
With today's heating costs and possible energy savings, the replacement of all windows in a single-family house has already paid for itself after 10 to 15 years.
Comments on this Tips for buying windows For Your New Jersey Home, USA, home advice article are welcome.
New Jersey Architecture
NJ Architecture Designs
The Modern, Fort Lee
Design: Elkus Manfredi Architects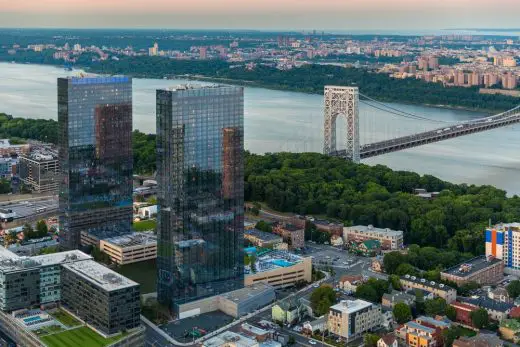 photo © Evan Joseph
The Modern at Fort Lee
485 Marin in Jersey City, Jersey City
Architects: HWKN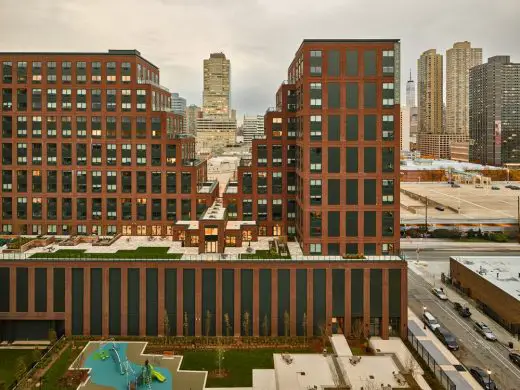 image courtesy of architects
485 Marin in Jersey City, NJ
Building Articles
Comments / photos for the Tips for buying windows For Your New Jersey Home page welcome