Carpentry services to improve home architectural design guide, Building craftsmanship Tips, Online house style advice
Carpentry Services to Improve Home Architectural Design Advice
21 April 2022
Architecture plays a significant role in any building. It determines the durability, safety and aesthetic appeal of the structure. Nowadays, architectural designs are evolving fast, and you'll find new home plans and layouts in the market. For instance, Sydney is home to exquisite architectural designs compared to other places globally. The city boasts stunning historical buildings and contemporary structures.
That's not all, though! If you own a home in Sydney and want to improve its aesthetic appeal, there are multiple things that you can do to achieve this. These may include fitting modern doors or constructing an extension. No matter the type of repairs, you need professional carpenters for the task.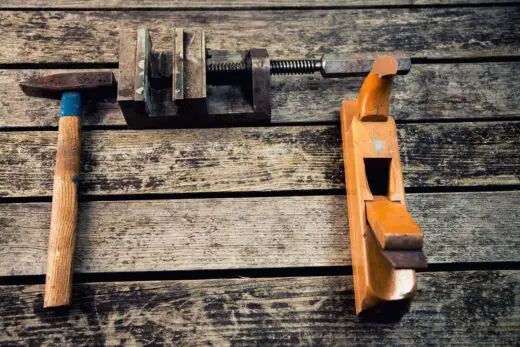 Carpentry Services to Improve your Home's Architectural Design
Check out carpentry services to enhance your home's architectural design:
Roof repairs
A functional roof will ensure safety and prevents rain and snow from infiltrating your home. A quality roof will improve the look of your house, making it stand out. However, your roofing is prone to damage and will necessitate repairs often. For instance, if you notice cracks or broken shingles in your roofing, it's time to contact a professional carpenter. If left unattended, this can result in leaks that allow water to seep into your ceiling. You may also notice missing shingles and should fix them promptly.
Examples of common roof repairs include;
Replacing broken tiles
Fixing broken shingles
Repairing foam roofing
Helping a flat roof drain water
Locking down a leak
Flashing repairs may also be necessary. And this is because exposed nails and sealants may dry out and fall apart, resulting in gaps. This can allow water to seep in, leading to water damage. Whether undertaking slight repairs or installing a new roof, you'll have the option to improve the look of your home. You can also apply a fresh coat of paint after the repairs for better-looking exteriors.
Doors & Windows repairs
Beautiful doors and windows are great additions to any modern home. They spruce up the look of your space, and this mainly depends on your choices. You should maintain them in excellent condition, and regular repairs are necessary. Improperly insulated windows and doors will let in light and allow heat to escape. And this will significantly raise your power bills.
If this happens, you need to undertake the necessary repairs. Although this can be costly, it's a great way of enhancing your home design.
Examples of common window repairs include;
Stuck closed wooden windows
Replacing cracked glass
Sealing windows to avoid Leaks& moisture
Replacing rotted seals
Redoing or caulking heavy drafts
You can also replace the windows in case of significant repairs that you feel will be costly. Why not choose the best door and window designs available? These will improve your safety, allow natural light and help lower energy bills. Also, have them installed by expert carpenters for enhanced appeal.
Home Extensions & Renovations
Home extensions are a way of creating additional space in your home. They are great investments that will raise the value of your property and enhance its appeal. Which type of extension should I consider? You have endless options when it comes to extension designs. First of all, go for quality materials and a design that blends perfectly with your home and decor.
Ideas to consider when installing a new home extension are;
Install two-storey or wrap around extensions
Add a contemporary kitchen extension
· Add a sunroom Extension.
· Install a ceiling to transform the feel of your space
Consider structural glazing
· Install a fireplace
Install sliding pocket doors
Hire professionals for finish carpentry
Finish carpentry involves different works after framing. These include sheathing, wiring, plumbing, insulation and more. Also, finish carpentry encompasses window installation, trim, fitting interior doors and flooring installations. How you do this should match the look of your home and architectural design.
It's then critical to engage professional carpenters during the project. Besides, the job requires skilled craftsmanship for excellent results. Additionally, ensure that the carpenters possess the right tools and equipment for a successful project.
These should include;
Table saws and planes- These are useful for milling rough lumber to precise trim dimensions.
Portable dual-compound chop saws- They are handy for cutting mitres and bevels in trim.
The team should also possess chisels, gouges, planes, spokeshaves and squares sanders. Other handy tools include multitools and nailers for smoothing, cutting and fastening trim and flooring.
Installing pergolas& decks
Pergolas are backyard features that form a shed walkway or a sitting space. They can be free-standing or erected on the wall of your home. These structures provide multiple antithetic benefits to your home while allowing you to stay comfortable outdoors.
The size and height matter and will depend on the intended use. An 8-10″ height is ideal in most home settings and will provide adequate headroom. Moreover, the design and placement of the pergolas will define the look and appeal of your home.
Do I need a professional carpenter for carpentry jobs in my home?
A professional carpenter can be the difference between a dull and a stunning look in your home. Carpenters offer a wide variety of services to improve your home aesthetics. Whether you want to install a deck, pergola, home extension or new windows and doors, a carpenter is an ideal person for the job.
Experienced carpenters possess proper equipment and tools. They are adequately trained to use them properly, which avoids injuries. Also, skilled carpenters have vast experience and know-how to bring out the best in every project.
You can be sure to achieve the best results with professionals and will save time and money. However, you should only engage licensed carpenters with proper certification to offer such services. Do a background check and choose the right expertise for your type of project.
The bottom line
There are multiple carpentry services to improve your home's architectural design. No matter your choice of project, acquire quality materials and engage professional carpenters. Doing this avoids blunders that can cost you a lot in the long run. Moreover, seek ideas from experts and consider other home improvement ideas that will enrich the look and appeal of your property. These may include installing new doors and windows, fitting decks, pergolas and new flooring.
Comments on this Guide to Carpentry Services to Improve your Home's Architectural Design article are welcome.
Woodworking
Woodworking Posts
Improve Your Carpentry Skills at Home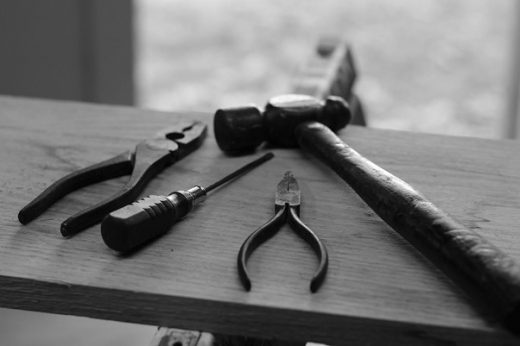 Give your Old Wood Furniture Pieces a New Look
Everything you need to get started with Woodworking
Home Articles
Residential Architecture
Comments / photos for the Carpentry services to improve home architectural design advice page welcome