Building a granny annexe for elderly family member guide, Build design advice, House tips
Help an Elderly Family Member By Building a Granny Annexe!
31 Aug 2023
As we age, we often come to rely on our loved ones and family more heavily – and one of the biggest requirements for many elderly people is the need to have somewhere safe and comfortable to stay. Luckily, there are many different options in this regard.
Luckily, our team is on hand today to look at some of the key things you may want to consider when finding the ideal solution for your own family members' independence and personal care needs; critically, we're looking at how building a granny annexe can potentially offer a freeing and valuable opportunity for many people.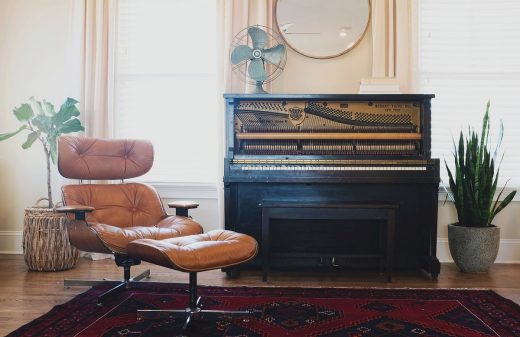 What are the Options for Elderly Care?
Unfortunately, there comes a time when we can no longer safely look after ourselves, which can leave many elderly people at risk of slips, trips, and falls. However, if you ask us, this shouldn't be something that stops you or a loved one from living life to the fullest – which is where a little home care can go a long way towards helping.
There are generally three options for elderly care that you may want to consider. These include:
Nursing homes and care homes: Enrolling your loved one in a nursing home allows them to enjoy a private room in a community of older residents, with care provided day and night as per their requirements.
In-home care: If your loved one doesn't feel ready to move out of their current home, in-home care can allow them to stay in their property. However, carers or family members will often stop by – or sometimes even live in the property – offering support as needed.
Moving into your home: If an elderly loved one needs more support but doesn't want to move into a care facility, you could always welcome them into your home. However, this can bring up several challenges (but don't fret – as we'll see later, a granny annexe can help).
With these three options in mind, it's clear to see that looking after your loved ones isn't necessarily a two-minute decision. Things get especially harder when you consider the cost of live-in carers or care home fees.
How Can Granny Annexes Help?
Investing in a granny annexe can be an excellent solution if you are happy to have your loved one living on your property. Some of the main benefits of granny annexes for elderly relatives are as follows.
Affordable Solutions
Paying for nursing home or private care is expensive. In line with this, inviting your loved one back home can often be more affordable – and with the cost of some granny annexes being only slightly higher than care home annual fees, it's easy to see how the numbers can work out.
Private Space for Each Family Unit
Having your loved one back at home with you can be a great way to save on money. If they're living in the same house as you, though, it's easy to begin treading on one another's toes. Luckily, building a granny annexe provides space for each family unit, thereby keeping relationships on steadier waters.
Safe Designs
One of the main challenges for many households with elderly family members is safety. Luckily, granny annexes generally offer a very safe design, especially when they're on a single level. This can help reduce the chances of your relative tripping over and injuring themselves compared to multi-level homes.
Keeping Loved Ones Closer
If you know that a loved one is potentially at risk, few things are more worrying than having them away from you. In line with this, keeping your loved ones closer with granny annexes can be a great way to dispel worries. Critically, this also allows you to spend more time together, strengthening family bonds and relationships in turn.
Supporting Independence
One of the biggest challenges for many elderly people is maintaining their sense of independence. Luckily, building a granny annexe in your garden allows your loved one to continue managing their own space, but you can still provide the additional security they need to stay safe.
Find Your Dream Granny Annexe Today
If you think by now that granny annexes might be the perfect option for your family, finding the right option is one of the most important steps. Of course, you could always build your dream granny annexe from the ground up – but this can be an incredibly time-consuming process, potentially leaving your loved one without the care they need for months or years.
Fortunately, there is an alternative option! Our stunning modular houses and prefab granny annexes are the perfect design for many properties. Designs such as our Granny Annexe London (56m2) offer an amazing blend of contemporary vision and excellent practicality, making them an amazing option to help give your loved one somewhere safe and comfortable to stay.
Comments on this guide to Building a granny annexe for elderly family member article are welcome.
Sustainable Building Design
Sustainability Posts
Teaching your family how to save energy
How to Design an Energy Efficient Building
Simple changes to make your home more eco-friendly
How to Make a Home more Eco-friendly
Can you have a net-zero house?
Buildings
Residential Architecture Articles
Comments / photos for the Building a granny annexe for elderly family member Tips page welcome