Best qualities value conveyancing website guide, House transfer of legal ownership advice
Best Value Conveyancing Websites Guide
3 February 2022
Getting your desired property might be more complicated than you think. Securing a sale is only a part of the battle when it comes to buying a property.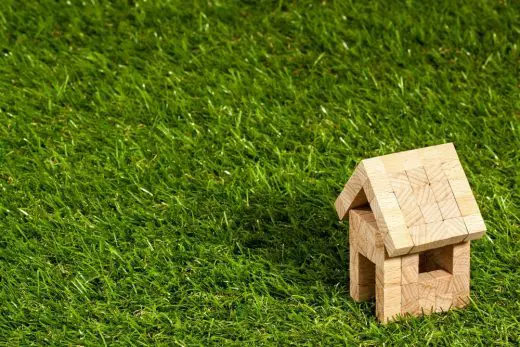 Top Qualities to Look For From a Best Value Conveyancing Websites
There still remains the complicated process of transferring the legal ownership from the seller's name to your name. This complicated process is known as conveyancing, which places a vital role in buying or selling properties. Thus, you will be needing a conveyancer, a person who is a specialist in dealing with the Land Registry, contract drafting, and cash transfer.
Looking for the right conveyancer might be a tough job but is nevertheless important. The right person will assist in making the procedure as easy, efficient, and effortless as possible. The wrong person, on the other hand, might escalate an already difficult situation. That's why you should take the time to find a trustworthy best value expert to handle your conveyancing.
Your first window to a conveyancing service would most probably be their website. So, you'll have to know how to spot a good conveyancing service through the website. To help you with that, here are some of the top qualities you should look for in a good conveyancing website –
Explanations and Clarifications
When you go through the desired conveyancing website, make sure you understand what they are trying to say. Everything should be explained in as simple terms as possible so that normal people like us can understand them properly.
A good conveyancing website should explain and clarify everything relatable in a simple manner, have answers to the FAQs and have a good communication medium for the normal to ask anything if they don't understand. A good website will even have the feature of transparent billing without any hidden fees involved. Everything regarding how the client will be billed should be explained on the website. They also should give you the opportunity of making a call to the website as you may have some Conveyancer finder questions.
Best Value – Solid Track Record on Delivering a Fast Conveyance
A good Conveyancing service is bound to have a solid track record and a lot of star google reviews take a look at the reviews given by their past clients to understand if they are any good on their words. You may even try to contact some of the people that used this service before. Importantly you should make a note of the Solicitors that are being represented and look at their google reviews. After all they are the ones that you will be dealing with.
User Privacy
A good conveyancing website will respect the privacy of its users. The websites should have the feature to surf their whole website without the need of entering any private information. The users should have the freedom to check out the website thoroughly and anonymously.
It should be easy to get a quote if the conveyancing website is good. A good website won't ask the users to enter any personal information to get a quote based on their desired preferences. They will need the users information if the user would like to take a quote away. Often at budgeting stage the user will review the Solicitors and then when the time comes they will revisit the website to take a quote away ideally with an option to book a convenient call back to discuss the quote.
Consider the Advantage of a Search Pledge
A good conveyancing website will give their clients the promise of "search pledge". A search pledge is where searches are replaced for Free should the Buyer need to pull out through no fault of their own. They also allow the Buyer to order their searches before Survey. This helps to get you to exchange of contracts fast. Delayed searches can cause problems and many UK Local Authorities do provide searches far too late.
Best Value Conveyancing Firms Compared Using Homebuyer Conveyancing
If you are on your own in the journey to finding the Best Value conveyancing connection, finding your best value conveyance possible choice is to compare many UK Solicitor firms using a website such at Homebuyers Conveyancing. This specific website allows you to browse without entering your personal details and all the purchase quotes include a search pledge.
You can go online to compare by price, postcode and by Mortgage Lender. Then when the time is right such as when you place your property for sale you can revisit the website and take a quote away from your chosen lender approved Solicitor firm.
Importantly you can arrange a convenient call back to discuss your best value quote and get answers to any conveyancing questions you may have. With all the major criteria compared for you, all that is left for you is to choose the Solicitor / Conveyancer service that provides your best value conveyancing. To help with buying and selling property you can get a combined best value sale and purchase conveyancing quote. The benefit is that you have one point of contact.
Focus On a Rapid Exchange of Contracts
Enjoy reviewing best Value Quotations using the impartial Homebuyer Conveyancing comparison website where you can make progress in selecting a lender approved Conveyancer that will focus on getting you to exchange of contracts. You can help by instructing a Solicitor promptly and returning requested paperwork promptly.
Cheaper conveyancing is available by using Homebuyer simply because some solicitors have lower overheads. Conveyancing can be carried out by a Local Solicitor or Nationwide Solicitor. The choice for best value conveyancing is yours and Homebuyer helps you make the right conveyancing choices. You may have a recommended Solicitor from say an Estate Agent. You can use the Homebuyer service to compare price.
Comments on this Top Qualities to Look For From a Best Value Conveyancing Website article are welcome.
Buying Property
Property Conveyancing Solicitor
Are conveyancing solicitors worth the money?
Buying Property Posts
7 Tips Before Buying a Luxury Home
Future of house buying advice from leading experts
How Much Does Home Design Affect the Property Valuation?
Building Articles
Residential Architecture
Comments / photos for the Qualities to Look For From a Best Value Conveyancing Website advice page welcome