Best Laptop For Graphic Designing Help, Computer Design Advice, Purchase Guide
Choosing The Best Laptop For Graphic Designing Tips
Oct 6, 2020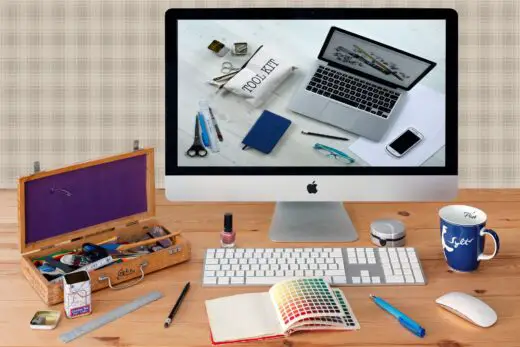 Tips for Choosing The Best Laptop For Graphic Designing
Are you looking to buy a new laptop for your creative work? We know that laptops required for graphic designing need to have a better configuration than usual laptops for better output. Graphic designers should first consider what kind of work they are going to do, and it involves 3d work. If 3d is involved, then you need to get a laptop with higher configuration as it will require rendering processes.
Most of the graphic designing work is done on Adobe applications, and a laptop that can accommodate these applications will be the best for you. Laptops for Adobe applications are usually from the middle to upper ranges; it's advisable that you go for something with the latest updates as softwares and applications are updated continuously. Let us have a look at some of the things that you should keep in mind while buying a laptop for graphic designing.
MAC or Windows
Adobe applications are highly compatible with both MAC and Windows, and you won't find any difficulties while working on both the platforms. It will totally depend on you what kind of platform you are comfortable to work with. MAC laptops are quite sophisticated and come with monitors that are very colour accurate and a higher quality of the display, making them preferable laptops for graphics work.
Processor
The processor is responsible for controlling the overall performance of the computer. For graphic designing, you will need a powerful processor for running the heavy design softwares with great ease. Make sure you are only opting for the latest processors available in the market. You don't want to get stuck while doing your graphic design work. A high functioning processor will help in the smooth running of design softwares, and you must keep this in mind while buying your laptop.
RAM
Random Access Memory or RAM is a kind of short term memory of your laptop. It is always advisable that you buy a laptop with at least 8 GB ram for graphic designing. The higher the RAM, the faster your applications will run, and you won't have to wait for completing your designs unnecessarily.
Storage Devices
The storage device will fetch the necessary information to your laptop and help in faster processing. We would recommend that you buy a laptop with SSD hard drives. SSD or Solid State Drive is much faster than traditional hard drives and will give you the best experience while working on designing softwares.
Graphics Card
Adobe Creative laptops must have the latest graphic cards that can support the smooth functioning of the applications. Check out the graphics cards that are suitable for the kind of application that you're going to use. You won't need a high-end graphics card usually suitable for games that are more demanding graphically.
These were some of the essential tips that you should keep in mind while looking for the best laptop for your graphic design work. Follow these essential tips, and your hunt for the most appropriate laptop will be a success.
Comments on this Best Laptop For Graphic Designing advice article are welcome.
Home Design Articles
14 Common Kitchen Design Mistakes to Avoid
How to design a kitchen: 10 essential design steps
What style of kitchen is perfect for your home
Building Articles
Comments / photos for the Best Laptop For Graphic Designing Guide page welcome