Benefit of tool and equipment rental guide, Cardiff building tools hire, South Wales equipment
Benefit of tool and equipment rental
8 Dec 2020
Equipment needs vary from project to project. Some require specialised equipment, and others manage well with general tools and equipment. This sets in some challenges as tools and equipment can be expensive to purchase. They also require lots of space for storage while at the same time, may not be put to use frequently enough to recover the initial investment.
Buying equipment also comes with additional maintenance and repair costs that you may not be ready for, making your venture financially engaging. At the same time, value depreciation will be a significant concern in a few years. So, what's the best thing to do? We spoke with the team at Miles Hire Ltd in Cardiff, who have been in the tool hire industry for decades, for their insights and advice.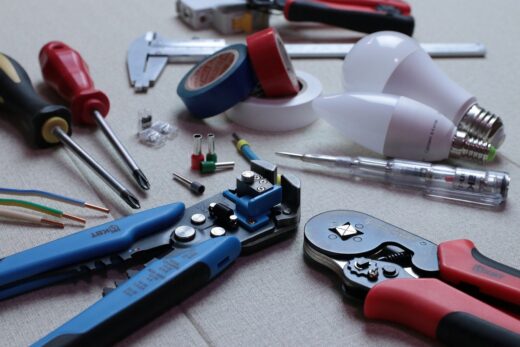 Benefit of tool and equipment rental advice
Hiring equipment is a better alternative for various reasons. Let's look at the top five benefits.
#1: You Get Access to The Latest Technological Models
Like every gadget, manufacturers will create upgraded versions with additional features from time to time. The same applies to tools and equipment. When you purchase them, you are at risk of your catalogue becoming outdated. You are also at risk of purchasing specialised equipment that you will rarely ever use again.
Imagine purchasing a machine that cuts class into triangles, and you get a client with such needs only once or twice a year. Your equipment would have to sit in storage all year until its next use. That's not the best way to use resources. It would merely be depreciating as it sits there waiting for its next usage opportunity.
However, when you hire, you have access to all the latest models from the equipment hire companies, eliminating the burden from yourself. This ensures that you can complete your projects in good time, and with the new upgraded features, you can better serve your clients.
#2: Controlled Transportation Costs
You may be carrying out projects in different cities, sometimes even simultaneously. You can imagine the headache you would have to endure to divide your limited equipment into serving two places at the same time. Also, consider the hefty transportation costs you would have to incur moving tools and equipment from one project to another.
With hiring, you eliminate this nuisance. It also allows you to hire equipment in your project's jurisdiction, eliminating hefty transportation costs. This means that equipment rental companies will help you meet your deadlines by providing quick access to any equipment you may require. And they can have them delivered to your project site – letting you better focus on your core business.
#3: Eliminate Unnecessary Storage Costs
Heavy-duty equipment requires space and lots of it. Owning this sort of sizeable equipment would mean that you have to spend lots of money on storage facilities. Remember that the equipment, for durability, requires protection from all-weather elements. This would therefore need big godowns or warehouses to facilitate safe storage. These sorts of facilities are pricy. They would also create a different challenge, transporting them from wherever the storage facility location to the project site.
Even if the tools and equipment are not heavy-duty, you will require a ton of inventory of different tools and equipment of various shapes and sizes to ensure you always have the right tool for the job. This will require you to have a sizable storage facility to systematically arrange the tools for ease of access when needed for a project. Maintaining this sort of set up means that you will not only require a spacious facility. But you will also need to increase your personnel to manage and run it, making the venture even more expensive.
Hiring tools and equipment for individual projects makes more financial sense and is also less time-consuming.
#4: Controlled Initial Investment
Even big corporations will feel a sizeable dent in their hefty accounts upon purchasing specialised equipment whose costs range in lots of pounds. Again, projects vary, specifications vary, and client needs change. This means that you will require a large investment to acquire a complete inventory capable of serving each client's need. Purchasing these levels of tools and equipment, unless you have projects twenty-four hours a day, would not make financial sense. The return on investment would take years to realise.
On the contrary, hiring tools and equipment controls your initial investment on any project, allowing you to engage in profit-generating ventures. Hiring also ensures that you do not substitute but instead use the required tools for each project.
#5: Compliance
A significant challenge with owning your equipment is acquiring the compliance certification that the authorities will require from you. Registration of heavy-duty equipment and complying with emission standards can be quite a mean feat. As you would not want your project to come to a halt due to non-compliance with other legal implications, hiring is the best solution. That way, the burden of ensuring all equipment is compliant as per area standards is on the equipment rental company and off your shoulders.
Rent to Buy option
Another option when you are hiring and if you are not ready to make a full purchase is Rent to Buy! Whether you're just starting, or adding a new machinery, the rent to buy option will make your initial investment worth it. There are a lot of companies that offer the Rent to buy equipment on a range of equipment.
Comments on this guide to Benefit of tool and equipment rental article are welcome.
Building Articles
Contemporary Architecture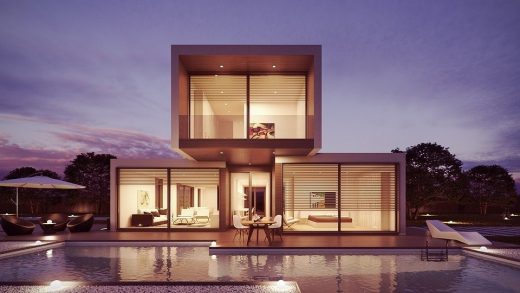 image courtesy of article provider
Comments / photos for the Benefit of tool and equipment rental Advice page welcome