Trusted Climate Interior Design Advice, Warm region real estate Tips, Tropics property guide
Beat the heat! Interior design tips in hot climates guide
20 Jan 2020
Like it or not, our planet seems to be heating up recently, literally speaking. No matter if some deny it, we are experiencing global warming which brings way-above-average temperatures. In fact, scientifically speaking, here's some data from NASA to prove it: the average global temperature on our planet has increased by 0.8 Celsius degrees since 1880. Sounds like a small increase, right? But does it feel that way during summer when you deal with unbearable heat?
Beat the heat! Hot climate interior design advice
So, how can you sit comfortably inside no matter how uncomfortable it gets outside? The good news is that it only takes to be smart about designing your home. Sure, cranking up the AC is a great tactic to cool off your home, but it will also drive up your energy bills, not to mention the waste of energy. So, here are some other interior design ideas that may be a game-changer on hot days: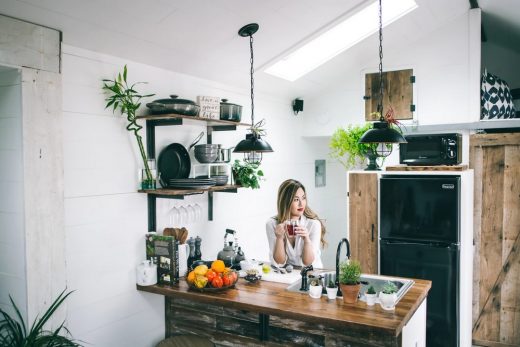 Image source: https://unsplash.com/photos/81NGFBVfa_g
Airflow
First things first, if you want your home to be cooler, you need to let it "breathe" by keeping it well-ventilated. Stagnant air will make your home feel stuffy which will be incredibly uncomfortable especially if you live in an area with humid weather. Moreover your house will become hotter than thermostat set especially when you a constant temperature in your room during summer.
The easiest way to make sure that your home is well-ventilated is to have an open plan that maximizes the airflow. Avoid building additional barriers that can stop the natural flow of air circulate through your home. Moreover, if possible, you can even consider knocking down some walls. Not only that it will give your home a more modern look with an open space plan but it will also provide space for good air circulation. Next, you need to create an air tunnel by adding additional openings, be it doors or windows.
Now, once you have maximized the space in your home, you may also want to get some inspiration from the current "Marie Kondo" trend and declutter your home to improve airflow.  If you are a fan of the minimalist look for homes, do like Marie says and only keep the things that spark joy in you.
 Choose cool surface materials
Surface materials that are cool to touch can have a huge impact on how cool your home will stay when temperatures are rising. This is particularly essential when you are choosing your house's flooring.
While wood flooring is very stylish, if you live in an area with a hot climate, you will regret your decision as wood retains heat, making your home's floor feel warm. This also applies to materials like vinyl, fiberglass, and, especially, carpet.
So, if you don't want your floor to feel like "lava" on that hot summer days, better go for natural stone, marble, cement or porcelain flooring options.
Cover your windows
Waking up with a sunray gently touching your face is perhaps the dose of positivism you get right from the morning, right? But what about the afternoon when the sun adds a few additional degrees to your home's temperature? See, windows are a double-edged sword as they both invite fresh air but also sun rays into our homes.
In order to protect your home from the blistering sun rays, choose UV-deflecting glass with features such as double-glazing or low e-coating to keep the heat from the sun away from your home. Yet, if you don't plan to replace your windows any time soon, you also have an alternative such as using heat-reflective blinds or curtains. While for window blinds, it is recommended to choose lightweight and cooling materials, for curtains, you should consider thick and opaque fabrics.
Use lighter colors
Like it or not, you may want to avoid painting your home's interior with dark colors. Why? Because they can, for sure, have a huge impact on soaking up the heat, making your home feel like a sauna.
Instead, choose lighter colors like cream, beige, mauve, or a pale blue or pink. Lighter colors won't only deflect heat but will also make your home look and feel more spacious which will eliminate the claustrophobic feeling when you can barely breathe because of the high temperatures.
Also, you can use the icy color schemes for different decor fittings be it furniture or artwork. Although it won't actually have any effect on minimizing the room temperature on hot days, it will give you the mental idea of calm and cool.
Install ceiling fan and dehumidifiers
Ceiling fans are the most cost-effective and simplest solution to keep your home cool when temperatures are rising outside. Moreover, they are also an eco-friendly solution. So, you won't be a contributor to the way-above-average temperatures our planet is experiencing these days.
A dehumidifier can also be a life-saver if you live in an area with typical tropical weather. If you often deal with high humidity levels in your home, a dehumidifier is the best solution to make the space feel cooler. Plus, if you keep the humidity levels low, your home will also become less prone to dust mites or mold.
Bring plants inside
What can take better care of your home's air quality than indoor plants? Indoor plants are another stylish and simple solution to keep your home cool. Not only that they absorb heat but they also release oxygen in your home.
Some plants, like aloe vera, weeping fig, peace lily, or bamboo palm, have air humidifying and purifying abilities, flushing out carbon dioxide and toxins from your home at the same time.
Bring technology in
Home automation is gaining momentum these days making our homes feel more comfortable than ever. And, there is obviously a solution for keeping homes cool as well in today's thermostat age. There are smart systems that can lower your home's temperatures by automatically lower blinds or curtains. Also, some smart systems can switch on the AC just before you arrive home so that you will find your home already cooled as you arrive.
Keeping your home cool when you live in a hot climate area takes more than just keeping the AC on all day long. It also takes planning your interior design smartly to maximize your home's ability to keep the heat outside.
Comments on this guide to Beat the heat! Interior design tips in hot climates advice article are welcome.
Building Articles
La Pizza, Xiamen, Fujian Province, China
Architects: Movingarc design & decoration Co.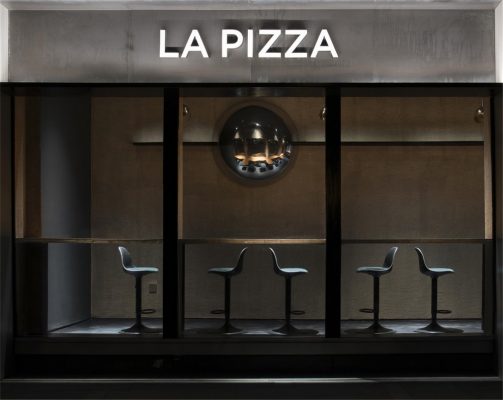 photo : KunRong Chen
La Pizza Xiamen Restaurant Interior
Comments / photos for the Beat the heat! Interior design tips in hot climates page welcome