Trusted Glass Railing Use Advice, Real Estate Sales Tips, Property Guide
Types of Contemporary Glass Railing Used in Buildings
10 Dec 2019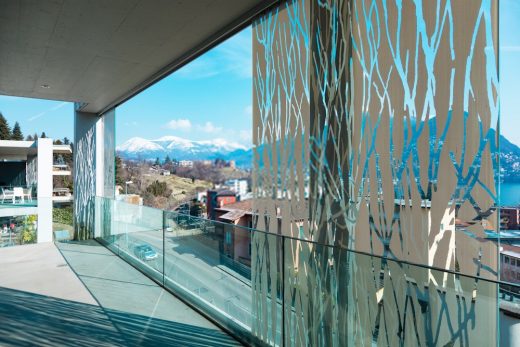 Types of Contemporary Glass Railing Use in Buildings Tips
Because of the way railings add a touch of contemporary elegance to a place, many people are beginning to include them in their property just to raise the value of their home.
We all know people are willing to pay above their noses for something sleek, stylish, and modern. Its ability to create an optical illusion indoor and outdoor is one of the reasons it is a definiteive fixture in most homes. Also, because they are very safe, contrary to those age-old held beliefs.
Also, because glass can last longer than balustrade fencing made of iron, which can get rusty at any time and wood that isn't reliable. Glass rails have endeared itself to a lot of people because it is easy to clean. So rather than having a rusty or dusty balcony or stairs, wouldn't you rather have the one that is less-corrosive?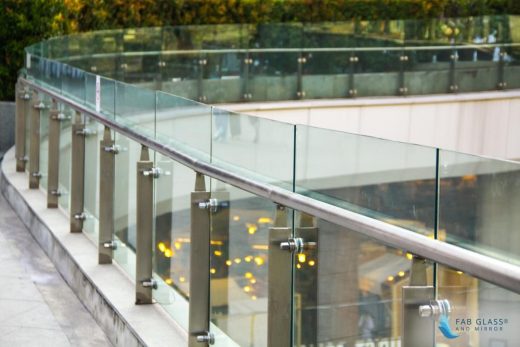 Why are glass railings all the rage among residential and commercial properties?
Residential and commercial property owners understand that the materials used to build in these modern times are quite different from what we used to have in the past.
To make your home or pool or restaurant look stylish and sleek, glass balustrades can play a key role.
They can demarcate a restaurant from the road and still make the people inside look stylish because of their optical illusion. They can make a patio seem more extensive when you sit outdoors with your friends.
In your private home, glass rails are best suited for illuminating natural sunlight, thereby creating more space, complementing other equipment in the room, and act as a safety net.
The style and color of the glass used for the rail are also an appealing part of glass rails. That is because the sandblasting process can ensure that glass comes out in different types of colors and styles.
That way, residential and commercial property owners can get to pick and choose the color that is best suited for their building.
Glass rails give any home or public place a modern look irrespective of the furnishings in the building. In the past, people always wanted something chic that would give their building a luxurious look, now they have found it with glass rails.
Top glass rails that designers love today
1. Glass stair railings
They are usually not mentioned in the same sentence as the balcony or deck railings, but staircase railing is really a thing for modern designers. They find it appealing, especially when they are made of clear glass. This way, other furnishings can be seen through them.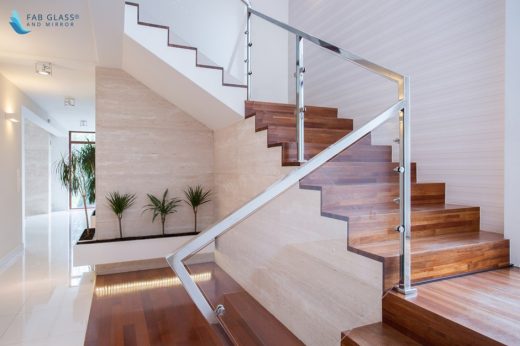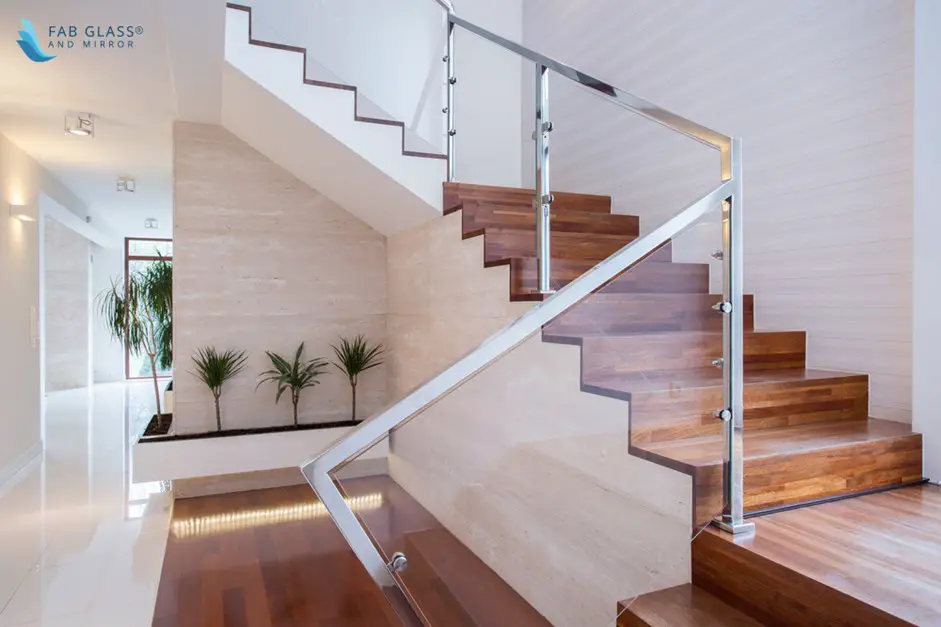 Glass balcony railings
Glass balcony railings came into existence because of the wear and tear that was going on with iron and wood railings. The iron and wood ones couldn't withstand the pressure from the varying outdoor temperatures that contemporary glass railings could stand.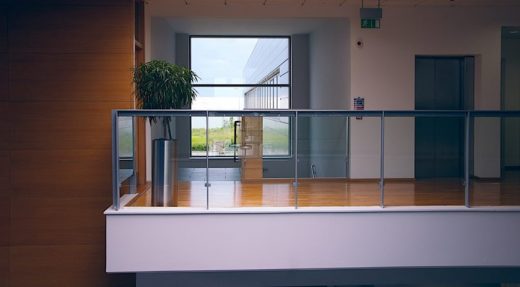 Today balcony glass railings are made of tempered glass, which can withstand more pressures and still stay clean at all times. I came across an online site where I get my glass Railing for my home. Visit this site
It is also the nature of balcony railings to carry more weight than other types of railings. That way, they are fitted amidst safe and secure decks that can withstand body weights and pressure.
Glass patio railings
A small outdoor gathering can seem like a luxurious place when you use glass railings for your patio. It will showcase the design and the number of people in it, as well as give a chic and modern look to your patio.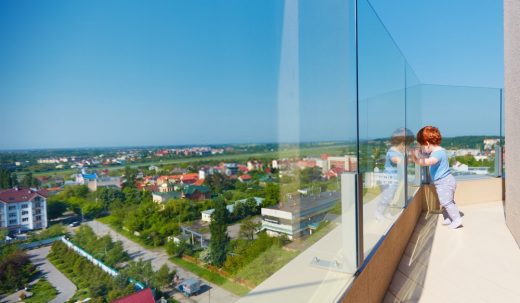 Different types of handrails
There are different types of handrails in the market today. There are those for swimming pools, walkways, staircases, and ramps. Depending on the type you want, some are made of aluminum, while others are made of steel and iron. There are also handrails that are made of glass.
Are glass railings safe?
Yes, glass railings are safe. They get fitted with the best type of glass that can withstand any pressure. Tempered glass also doesn't cause injury, even if it gets accidentally broken. It means that, rather than fall in huge pieces of glass that can cause injuries, tempered glass will protect the victim from getting hurt by shattering into tiny, harmless pieces.
What are the precautionary measures that keep the glass railings from breaking?
Hinges should be tightly nutted so that they don't wear off for a long time.
Ensure the installation is done in a way that the glass railing is firmly supported.
Make sure the glass used is tempered as it has more strength and is less likely to break.
To avoid any contact breakages (glass-to-glass or metal-to-glass contacts), clearances must be maintained.
The way and manner the glass rail is used at home or outdoors should also be considered. Measures should be taken at home and work about the proper methods of using a glass rail.
Comments on this guide to Types of Contemporary Glass Railing Use in Buildings advice article are welcome.
Building Articles
Building Articles – Selection
Pier 4 Office Building, Boston, MA, USA
Design: Elkus Manfredi Architects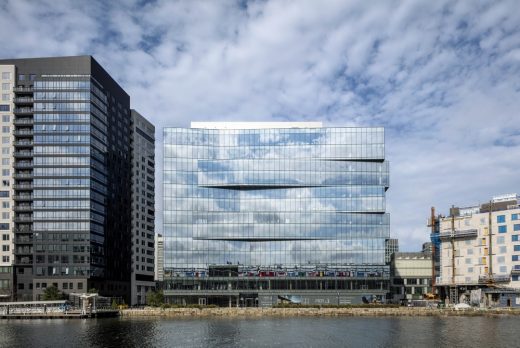 photo © Magda Biernat
Pier 4 Office Building
Comments / photos for the Types of Contemporary Glass Railing Use in Buildings page welcome