Trusted Shed Building Safety Hazards Advice, Home Enhacement Tips, Property Improvement
8 Safety Hazards to Consider When Building a Shed
16 Oct 2019
Building a Shed Safety Hazards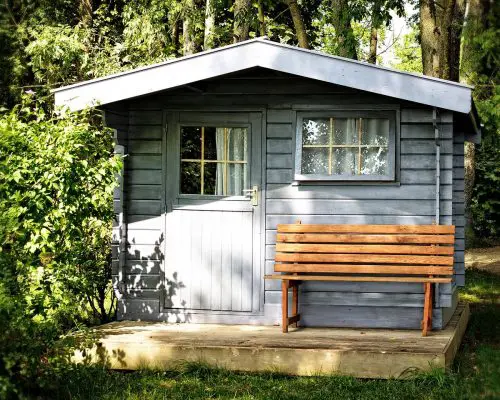 Building a shed is like working on any other construction project, it's necessary to ensure all safety practices are followed to prevent any injuries from occurring. Even if you are skilled and accustomed to working on home improvement projects, it's still necessary to be diligent. You should do everything within your power to avoid safety hazards. Below are eight different considerations when building a shed that can help to optimize safety.
Head Injuries
There's a reason why regulatory agencies often promote the use of protective gear. It's because it has the potential to save lives. The last thing you want is to experience a head injury during your project. For some people, a shed doesn't seem like a major project.
However, there are many elements of the building process that require knowledge and expertise. The more you know, the less likely you are to experience an injury. Regardless of your skill level, it's imperative that you wear a hard hat as protective gear for your head. A head injury is something that can result in long-lasting problems.
Eye Injuries
It goes without saying that protective glasses should be worn during every construction project, including a shed building project. Protective eyewear can prevent particles from entering your eyes throughout the duration of the project. It's also worth noting the importance of wearing protective clothing.
Materials Handling
There are a lot of different materials involved in building a shed. Subsequently, it's imperative that you take the necessary steps to ensure all materials are handled carefully and accordingly to the guidelines provided by the manufacturer. Not only is it important to protect yourself, but you must also take the necessary precautions to protect anyone else working on the project.
Slips and Falls
There's usually a lot going on when building a shed. It's a process that can become overwhelming if you don't take the time necessary to stay organized. When you're organized and orderly, there's less of a chance that you'll slip and fall. Unfortunately, slips and falls are responsible for many of the injuries that occur on a construction site. An easy way to stay organized is by designating a space for all of the materials used during the project.
Cuts and Bruises
There are a variety of ways in which cuts and bruises can occur when building a shed. For starters, some of the materials and tools used during the building process are sharp and can cause a significant amount of damage. Since cuts often occur to the hands, it's necessary to wear the right kind of protective gloves throughout the duration of the project. Experts often suggest wearing leather gloves because they tend to be the most durable and protective.
Electrical Issues
Sometimes there are electrical issues with a shed because of utilities that are buried in the area where the shed is being placed. It might be necessary for you to examine blueprints to mark the area where utilities exist. Whether or not this is an issue will likely depend on the size and nature of your shed. Smaller sheds without access to an electrical system should not be an issue unless there is in fact a problem with exterior utilities.
Malfunctioning Tools
When it comes to the use of tools, there have been many innovations that have made them safer. Despite this fact, it's still common to experience an injury when a tool malfunctions. The best way to prevent this from happening is by reading the instructions on the tools to make sure you understand all of the safety features.
Back Injuries
Strains and other types of back injuries often occur when trying to take on too much during a project. Fortunately, this can be avoided by simply asking for help or wearing the proper back support. Even if you don't think the materials you're handling are heavy, it's best to wear back support.
You can gather more information about these types of safety hazards and how to prevent them from Steeline Queensland resources.
Comments for this 8 Safety Hazards to Consider When Building a Shed advice article are welcome please
Building Articles
The Quarry House: Mountain Climbing, Valencia, eastern Spain
Design: Ramón Esteve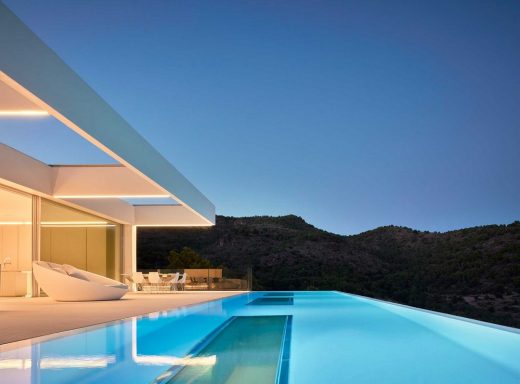 photo : Mariela Apollonio
The Quarry House in Valencia
Comments / photos for the 8 Safety Hazards to Consider When Building a Shed page welcome