Architecture as a unique form of fine art advice, Property guide, Global building design
Architecture as a Unique Form of Fine Art
June 28, 2021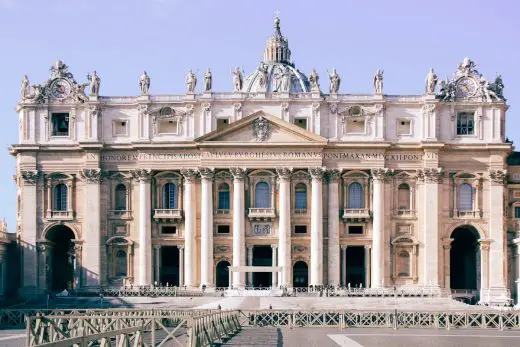 What is architecture? This, at a glance, simple question is not as direct as it seems. If you dig into it thoroughly, you might well feel completely stumped for a couple of days. What is the problem then?
The thing is that architecture as a cultural phenomenon means different things to different people. Some consider it a design process, some believe it to be a passion for aesthetics, and others think of it as a form of visual art. As you see, approaches to understanding architecture markedly vary. Furthermore, the long and fierce debate of whether it is fine art is still alive.
The answers to all these questions might be hard to find, but let us for a moment try to decipher history and analyze the current trends to get blunt answers and plausible explanations.
What is architecture?
The word "architecture" originally derives from the Greek word "arkhitekton," which means "chief creator" or "master builder." In the modern context, though, the term is far from being absolute, meaning that you can interpret it differently because everything depends on the perspective. To avoid confusion, one should find common ground that will satisfy all parties.
The majority of people can agree on one rather rational explanation: architecture is all about building, design, supervision, and examination. Roughly speaking, these are basic phases of any architectural design process. With aesthetics in mind, architects translate ideas on paper into reality. In some sense, architecture is a social science since everything that sculptors, builders, and architects do engages with people who react to the conditions of space created by the former.
Above all, architecture is engineering, as it combines different aspects of design and construction. Mathematical calculations, structural drawings, and project management are all important parts of it. It is worth noting that there is a separate discipline called architectural engineering that exists independently from traditional architecture, so you should not confuse the two.
Still, it does not explain much about architecture as a unique form of fine art. In this, you should take a closer look at history.
A historical note
Surprisingly, architecture then and architecture now are two dissimilar things. In the past, visual artists and architects were the same people, which is why there was no such a rigid distinction between the disciplines. Take, for example, one of the most notable figures of the High Renaissance — Michelangelo di Lodovico Buonarroti Simoni, or simply Michelangelo.
Most people know him for his iconic frescos and sculptures, but did you know that he was also an architect of St. Peter's Basilica in Rome? And there are many like Michelangelo, which proves one simple truth: there is a strong connection between art and architecture, but lines have got blurred with the passage of time.
Nowadays, the job market is harshly categorized, and hence many specialists have to be rather specific when it comes to job titles. That is why architects may not be considered artists, and vice versa. But as you will see in the next paragraph, there are enough reasons to say that these are two sides of the same coin.
Linking architecture and fine art
The question of whether architecture is fine art or not is ancient primarily because of a loose definition of art itself. However, there are certain factors that fuse two phenomena into one and explain why they often collide with each other.
1. Language of aesthetics
Creativity and beauty are the major forces in the creative process. One should not be an expert in art to say that architectural concepts have something to do with aesthetics. In other words, architects and artists share the same language of aesthetics, though approaches may differ.
2. The underlying idea
Art revolves around certain principles and elements such as texture, shape, form, balance, contrast, space, etc. Apparently, architecture exists in harmony with the same rules, which makes it a fully-fledged form of art.
3. Contemporary architecture
Contemporary buildings and venues of all types are unrestricted in style and shape. That is where you feel how traditional canons are substituted with a modern understanding of aesthetics. Do they look like art to you?
What is then different?
When it comes to differences, people usually suggest that visual artists work from the real to the abstract, whereas architects work from the abstract to the real. The basic idea is that buildings and constructions have a practical and useful application, while artworks (paintings, prints, sculptures, etc.) have no particular purpose except appeal. At this point, opinions are divided, so every person should decide what architecture means to them.
Unique of its kind
The long-standing debate will hardly find its end in the years to come. At the end of the day, every opinion has the right to exist. Taking into consideration the above-mentioned analysis, you can make up your mind or even develop an idea and find your own explanation.
Comments / photos for the guide to Architecture as a unique form of fine art help page welcome
Building Design
Art Gallery of York University, Toronto, Ontario, Canada
Design: Hariri Pontarini Architects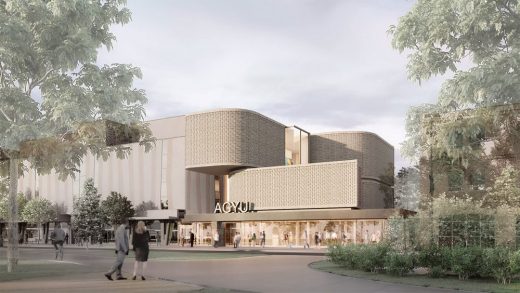 image courtesy of architects
Art Gallery of York University
Gallery at Hongqiao World Centre in Shanghai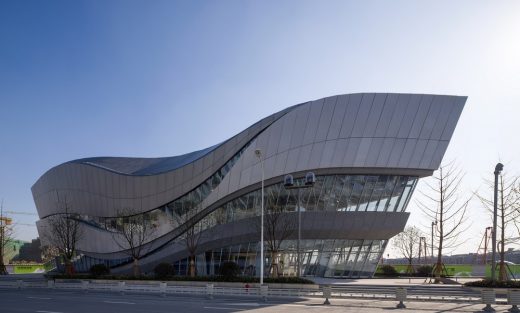 image from architects
Gallery at Hongqiao World Centre in Shanghai
One Person's Gallery in the Gap
Architects: Wutopia Lab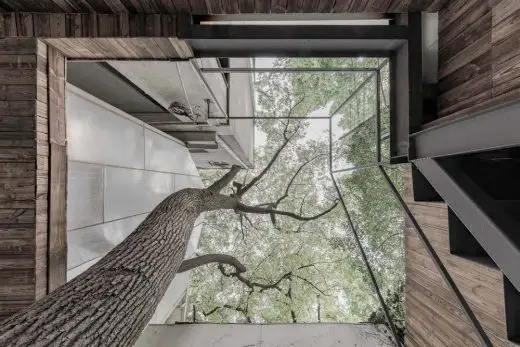 photographs : SHAO Feng, CreatAR Image (AI Qing)
Shanghai Kingboard Centre
Property Articles
Comments / photos for the Architecture as a unique form of fine art advice page welcome