Building Design 3D Modelling Services, Architecture vizualiization, Printing, CAD rendering
Architectural 3D Models
CAD Drafting & Floor Plan Design: Architecture Discussion by Bhushan Avsatthi, Hi-Tech Outsourcing Services
3 Aug 2015
A Walkthrough – Age of Handcrafted Architectural 3D Models to the Era of 3D Printing
Around a decade ago, before architectural 3D modeling services were so frequently and eloquently used by architects, design was communicated via 3D models made from wood, cardboard, thermocol and other such materials. Due to lack of details and the lack of razor sharp accuracy in these models; the AEC industry went on to widely and unanimously adopt Architectural CAD drafting, 3D floor plan design and 3D modeling and architectural rendering technology.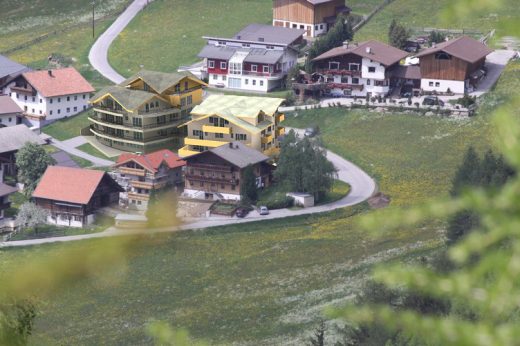 Architectural 3D Modelling Services
Virtual and Augmented Reality
Gradually, use of 3D constructible models for fabrication and 3D parametric models for applications such as BIM became popular. Now, 3D modeling and rendering was used not just for the purpose of visualization of designs, but also for visualizing the construction process, schedules, cost estimates etc.
Technology never ceases to evolve and to amaze. Today, augmented reality is the talk of the town, and will take architectural visualization to a pedestal. Using head mounted gear such as the 'hololence' by Microsoft, one can see fully scaled objects. A hologram is projected, and the viewer does not just view but becomes a part of that imaginary environment. I am eagerly waiting for the day this technology becomes common place, 'hololens' has already given it wings.
3D Printing Architectural Scale Models
CAD, virtual reality and augmented reality has gained pace, however, this does it mean that architectural scale models have become extinct? After all the Architecture design fraternity knows that there is nothing better than amalgamating traditional with modern, when it comes to design sensibilities. 'Feet on the ground and gaze at the horizon' it is said.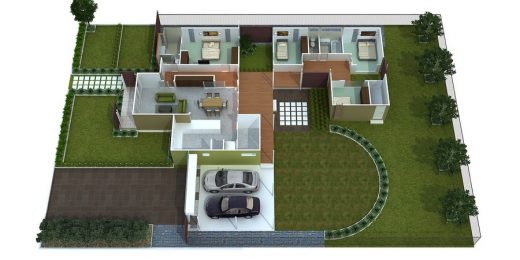 Architectural scale models are not dead yet. These 3D models are used as art installations within an architectural design, and it is a growing trend. However, what has changed is the way these models are prepared. Today, via 3D printing even the most complex buildings can be accurately printed. CAD programs have evolved and 3D modelers can now design 2D/3D synchronized workflows and create a CAD file that can be used to 3D print buildings.
Several Architects and architectural firms are using 3D printing technology to print 3D spaces and furnishings within buildings to enable clients understand exactly how their property/architectural space might look like once it has been designed, developed and furnished.
Visualizations folded into your Marketing Strategy
Well rendered 3D models and photomontages can be used in websites and marketing collaterals. Animations and walkthroughs are the best used in presentations, CD's, kiosks and hoardings, while 3D printed models can be used during stakeholder meetings and during meetings with prospective buyers. Interesting and realistic visualization, are the best marketing tools and can help communicate designs to your clients, thus bag the best projects.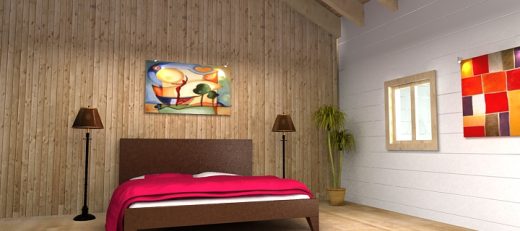 Moving on to Virtual design and construction as well as augmented reality technology, these are used to improve the way construction projects are managed and play a pivotal role in introducing concepts of lean and sustainable design in a project.
To conclude, I would say that the ability of architects, MEP engineers and interior designers to adopt and implement technology in the most efficient manner to make buildings better and safer is a game changer. This is what has encouraged innovation and is responsible in transforming the way projects are managed and buildings are designed.
About Author:
Bhushan Avsatthi is an Associate Director at Hi-Tech Outsourcing Services. Bhushan imbibes the prophecy of efficient and prudent use of energy in his day to day life and advices his team to do so as well. He is also involved in green initiatives like nonprofit tree plantation project and promotes using cycles for commuting small distances. Bhushan, handles a team of architects, Structural and MEP engineers, LEED consultants and Energy modeling experts.
Architecture Design
Green Architecture – LEED Credit System Sustainability
'World needs to go Green, then Green needs to go LEED' Article by by Romi Sebastian



image from Romi Sebastian
LEED Credit System Sustainability article
Sustainable Design : article by Trevor Tucker
Biomass : discussion by Alastair Kerr, Director General
Sustainable Building Design : article by Trevor Tucker
Nature Architecture : article by Trevor Tucker
Sustainable Buildings : article by Adrian Welch



photograph © Andy Spain
Comments / photos for the Architectural 3D Models page welcome