Acrylic In Healthcare Architecture Tips, Building Materials Advice, Property Design Guide
Acrylic In Healthcare Architecture
Oct 5, 2020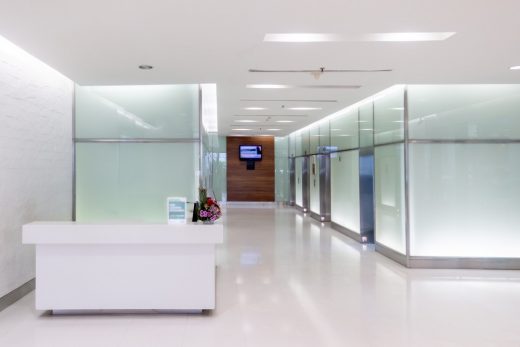 image : pixs4u / iStock / Getty Images Plus / Getty Images
Acrylic Polymer in Healthcare Buildings
Since its creation more than 60 years ago, acrylic polymer has undergone many changes to give it varying levels of impact resistance, colourability, gamma recovery and other precise characteristics. This makes it an incredibly versatile material able to do things like resist high levels of heat or withstand significant impacts where necessary. Acrylic sheets have proven very useful in the design of healthcare settings whether hospitals, GP surgeries, dental practices or research laboratories.
Moving away from outdated and often intimidating decor choices for healthcare settings of the past, the benefits of creating a more relaxing environment for patients are many. In fact, research has indicated that the architectural designs of health facilities can actually have an impact on the recovery of patients.
By making patients feel more at ease, they will feel less stressed when undergoing treatment and may feel less anxious about returning in future. The challenge is to meet the requirements of a healthcare environment using materials that conjure the right aesthetic. Acrylic sheets make it easy and affordable to create that balance between function and feeling. Read more here.
Applications of acrylic sheets in healthcare
There are many applications for acrylic sheets in healthcare settings. They can provide a visually appealing way to separate different areas and make a visually attractive splashback. With a wide range of colours to choose from, they can brighten up wall finishes effortlessly.
The property that truly sets acrylic sheets apart from other materials is that the surface is so easy to clean. Sterility and cleanliness are important in healthcare and acrylic panels are an ultra-hygienic solution. They also offer high levels of chemical and stain resistance as well as resisting cosmetic damage like scratches and wear. This means they can be cleaned to the required standards of the facility without the finish being adversely affected. What's more, the non-porous, non-stick surface doesn't harbour harmful microorganisms or soap or pose a risk of mould developing.
When acrylic is cut to shape and moulded, its applications multiply even further. It is commonly used for cuvettes and tubing connectors, as well as for the production of syringes, test kits, blood filters, surgical-blade dispensers and even incubators for newborn babies. Thanks to its extremely high light transmittance, acrylic is also the material of choice for disposable cuvettes, which are used to contain blood and other fluids, through which laboratories shine a spectrum of UV light for analysis.

Transforming healthcare spaces
Architects are the implementers of innovative change to the way construction and interiors are designed. Acrylic fabrication has already led to a reimagining of exterior and interior design in a broad range of industries. Healthcare settings have begun to benefit greatly from this implementation in recent years.
Gone are the days of outdated and tired decor in healthcare waiting areas. The same goes for treatment rooms with their intimidating focus on sterility without any thought of creating a welcoming environment. It no longer needs to be a choice between function and aesthetics; cutting-edge materials like modern acrylic sheets can do both. And it does so in a budget-friendly way, making it a no-brainer for the design of modern healthcare facilities.
Unparalleled versatility
Acrylic outperforms all other thermoplastic materials in healthcare settings. With its superior clarity, its unsurpassed toughness, excellent UV-light transmittance, biocompatibility and excellent hygienic properties, it has a wide range of applications. It is also easy to process and assemble, with the potential for it to be recycled when it reaches the end of its life cycle.
Acrylic can be formulated to incorporate a broad range of properties for different applications. No other material can match this versatility and still compete in terms of cost. This is why architects and interior designers for healthcare facilities of all types are increasingly adopting the material for use in their designs.
Suppliers like Plastic Sheets Direct recognise this versatility and offer acrylic sheets in a wide range of colours, finishes and thicknesses to meet the needs of the many industries that use them. So, consider changing the way you think about the design of healthcare facilities to incorporate an aesthetic that will be beneficial to patients with no compromise on the functional demands of healthcare settings.
Comments on this Acrylic In Healthcare Architecture advice article are welcome.
Design Materials
Architectural Material Posts
Will building materials prices drop in 2022?
Five raw materials often used in manufacturing
Buildings
Building Articles
Contemporary Interiors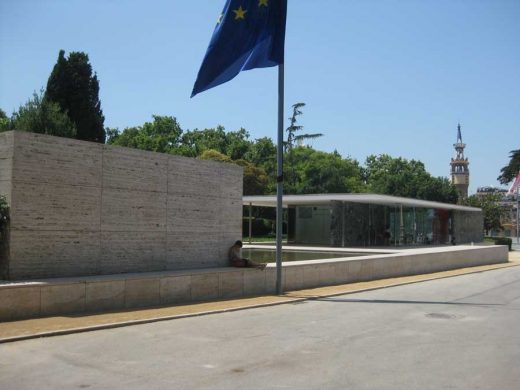 photo © Adrian Welch
Comments / photos for the Acrylic In Healthcare Architecture Guide page welcome