8 ways to customise your shed at home guide, Garden building tips, Online property advice
8 ways to customise your shed at home advice
26 Aug 2021
Sheds are curious places.
For some, it's a place that we dread having to go – it means hauling out the lawnmower, or grabbing the shovel to complete some chores.
But for some of us, (and hopefully that's you) the shed is a place of possibilities, productivity, and fun.
No matter how you feel about your shed, it's time to face the facts: shed customisations are fun.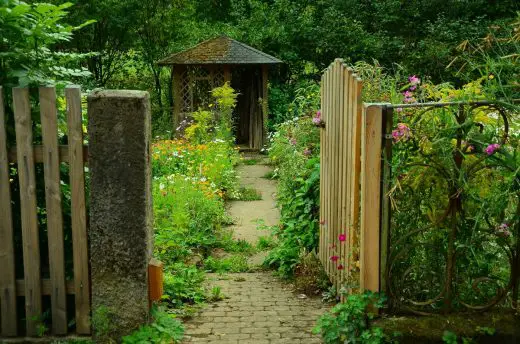 Here are ten awesome ways to turn your shed into a place you actually want to spend quality time in.
-1. Games room
Crack open a cold beer over a feisty game of table tennis, or chalk up your pool cue as you line up your next shot.
It's a dream everyone's had at some point in their lives. And there's no better way to let the big kid inside you go wild than by transforming your backyard shed into the ultimate games room. Every game room needs at least a couple of games, so if you're limited on space, think about combining a large table game with smaller-sized pieces like a foosball table or even go wild with a retro gaming console. Seriously. The sky's the limit.
-2. Private gym
Why drive to the gym and pay monthly membership fees when you can walk out the back and have your own private gym waiting for you. Think about it. You can pump your own music (pretty much as loud as your neighbours can handle), and not get any weird looks when you do fully-blown muscle-man poses in the mirror. Transforming your shed into a home gym is a popular choice these days, especially with so many of us staying home more often. Just make sure you've got enough space for the right equipment, plus a sturdy slab underneath you for safety.
-3. Ultimate home workshop
Doing a DIY job is always a satisfying task. You finish the job knowing you've (hopefully) saved yourself good money by not going to a repair shop and no matter how much duct tape you've squandered, the damn things work again so – mission accomplished.
But imagine you have the perfect workshop – dedicated to your DIY exploits. From fixing your alternator to repairing that old vacuum cleaner – with the right workspace – you can do anything.
-4. Create a car lover's paradise: install a car hoist
Need extra space for that vintage car you're holding? Or maybe you want the ultimate car service station – inside your shed? Either way, you need a car hoist to get that baby off the ground.
The first step here is to get in touch with your shed builder and find out if you've got the right shed height for hoist setups and see what changes may need to be made. Chances are your shed at home is the right fit and all you need is installation. With a sturdy car hoist, you can change the way you do things in your shed – and finally, stop crawling underneath for the oil change.
-5. Indoor cinema
Whoever said home cinemas are too expensive needs to go take a rain check.
Your shed is the ideal space to hitch a projector, assemble the comfiest couches known to man, and yes, install a mini-fridge. Just make sure your shed is well sealed against bad weather – there's nothing worse than coming home to a leaky shed and mouldy couch.
-6. Hobby space
Whatever it is you love to do, make your shed a space dedicated to just that. Whether that's design, music, or yoga, furnish your shed to suit your ideal afternoon off – and don't hold back. Get creative with wall posters, carpets, and stock your shelves with everything you need to get in the zone.
-7. Home office
Before you start yawning, think about the amount of space you'd free up in your home if you just flipped the switch and set up shop in the shed. No more interrupted zoom calls, and certainly no need to worry about distractions like the fridge. You could even get away with installing your very own coffee machine.
You might be thinking no way I'm storing valuable computers and gear in there. But with the right shed, and good security, you can create a safe and secure home office from anywhere.
-8. Home bar
Are you a secret homebrew wizard? Or just love having a few mates over for a drink and a yarn? Fitting out your shed to become the perfect home bar is easier than you think. Make use of spare wooden crates, tables, and other items you find and get your home pub up and running.
Here are some essentials:
Beer on tap
Bar bench and stools
Pool table (kind of essential but you'll be forgiven if it doesn't fit)
Enough space for your favourite drinking game
8 ways to customise your shed at home – Start customising today
Ready to re-think your shed? You're going to want to make sure you're getting quality, 100% Australian-made materials and a solid slab to build your customised shed atop.
Get in touch with your local shed-builders and start the conversation.
Comments on this guide to 8 ways to customise your shed at home article are welcome.
Shed Buildings
Home Garden Shed Designs
Introducing Electricity to a Shed
How To Avoid Shed-Building Mistakes
Building Articles
Residential Architecture
Comments / photos for the 8 ways to customise your shed at home advice page welcome