Exploring the best online furniture stores in London and the south east, Property style advice
Exploring the Best Online Furniture Stores in London and the South East
31 July 2023
The world of furniture shopping has experienced a paradigm shift in recent years, with the rise of e-commerce transforming the way we furnish our homes.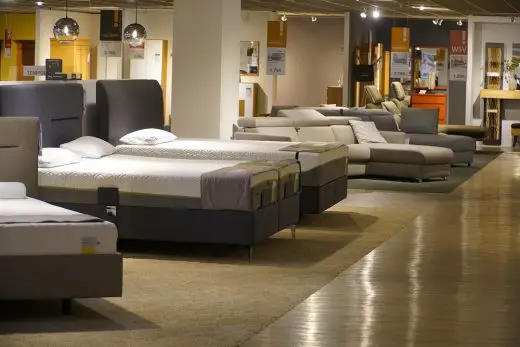 London and the South East, known for their vibrant cultures and diverse communities, offer a plethora of options for online furniture shopping. In this article, we will delve into some of the best online furniture stores in the region, highlighting their unique offerings, customer service, and overall shopping experience.
Made.com: A Trendsetter in Design
Made.com has emerged as a trendsetter in the online furniture market, particularly in London and the South East. With a focus on contemporary and innovative designs, Made.com collaborates with independent designers to offer exclusive collections. Their wide range of furniture includes sofas, chairs, tables, and storage solutions. What sets Made.com apart is their commitment to quality craftsmanship and sustainable practices, making them a favorite among environmentally conscious shoppers.
Habitat: Timeless Elegance
Habitat has long been a staple in the British furniture scene, and their online store continues to deliver timeless elegance and sophistication to customers in London and the South East. With a blend of classic and modern designs, Habitat offers an array of furniture for every room in the house. From stylish sofas to sleek dining sets, their attention to detail and high-quality materials ensure lasting beauty and functionality.
Oak Furnitureland: For Rustic Charm
For those seeking rustic charm and sturdy craftsmanship, Oak Furnitureland is a go-to online store in the region. As the name suggests, their specialty lies in crafting furniture from solid oak. From dining tables to bedroom suites, their pieces exude a warm and inviting ambiance. Oak Furnitureland's commitment to sustainable sourcing makes them an excellent choice for eco-conscious consumers.
Heal's: Timeless Luxury
Heal's is synonymous with luxury and opulence in the furniture industry. While their brick-and-mortar stores have been an integral part of London's shopping experience, their online presence brings their exquisite designs to customers across the South East. From luxurious leather sofas to designer lighting, Heal's collection caters to those seeking timeless elegance and exceptional quality.
John Lewis & Partners: The Versatile Retailer
John Lewis & Partners is a household name in the UK, and their online furniture store is equally renowned for its versatility and customer satisfaction. Catering to a diverse audience, they offer furniture in a range of styles, from modern and contemporary to traditional and classic. Additionally, their partnerships with renowned brands ensure a vast selection of high-quality furniture and decor items.
Loaf: Relaxed Comfort
If you prefer a laid-back and relaxed style, Loaf is the perfect online furniture store for you. Specializing in comfy sofas, beds, and accessories, Loaf's designs embrace a homely and inviting vibe. Their "made-to-order" approach allows customers to choose from various fabric options, ensuring a personalized touch to their furniture.
Maisons du Monde: Eclectic Global Designs
For those with an eclectic taste and a love for global designs, Maisons du Monde offers a delightful online shopping experience. This French retailer curates a diverse range of furniture and decor items inspired by various cultures worldwide. From bohemian chic to industrial designs, their collection provides a treasure trove of possibilities for creating a unique home ambiance.
Conclusion
Online furniture shopping has become a convenient and exciting way to furnish homes in London and the South East. The diverse range of options, from contemporary to classic, rustic to luxurious, ensures that every taste and preference is catered to. Whether you're looking to furnish a cozy apartment in London or a spacious home in the South East, these online furniture stores offer an impressive array of choices to help you create your dream living space. So, dive into the virtual world of furniture shopping and transform your home with style and comfort.
Comments on this Exploring the Best Online Furniture Stores in London and the South East article are welcome.
Bedroom Design
Bedroom Articles
Modern versus contemporary bedroom designs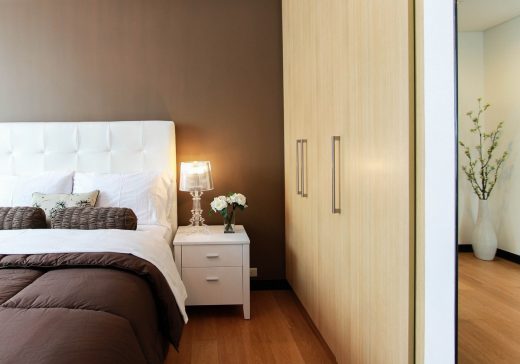 Essentials things for a perfect master bedroom
Make Your Bedroom More Comfortable
Touches Of Glamour for your Bedroom
Property Articles
Residential Architecture
Comments / photos for the Exploring the Best Online Furniture Stores in London and the South East page welcome