8 popular casino design trends guide, Online global gambling architecture, Exciting immersive gaming experience
8 Popular Casino Design Trends
24 May 2022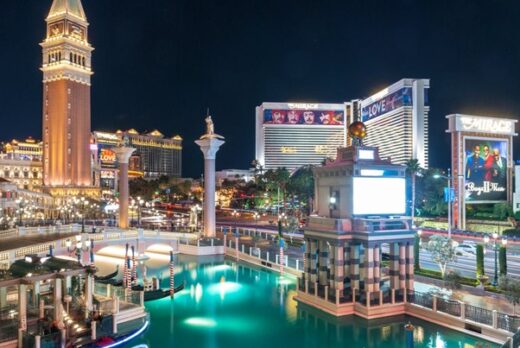 As the casino industry continues to grow, so does the competition for customers. To stay ahead of the curve, many operators are turning to cutting-edge design trends to create a more immersive and exciting gaming experience. It's no longer enough to offer a great selection of games and amenities; today's casinos must also be visually stunning. Here are eight of the most popular casino design trends that are sure to attract new players and keep them coming back for more.
1. Involve crypto in casino
By using cryptographic technology, casinos can add an extra layer of security to their systems and give players even more peace of mind. This trend is already being implemented by some of the world's leading casinos, and it's certain to gain even more traction in the years to come.
According to this review of Neosurf casinos, "With the rise of Bitcoin and other cryptocurrencies, it was only a matter of time before they made their way into the casino industry – see https://online-aussie-casino.com/online-casinos/neosurf/. Cryptocurrencies offer a number of advantages over traditional payment methods, including increased security, faster transactions, and lower fees. It's no wonder that more and more casinos are looking to get involved in this growing trend. This is one trend that's sure to have a big impact on the casino industry in the years to come.
2. Incorporate more natural elements
Incorporating natural elements into casino design is a trend that's here to stay. By using materials like stone, wood, and plants, casinos can create a more inviting and relaxing atmosphere for their guests. This trend is especially popular in Asia, where many of the world's most luxurious casinos are located.
The Venetian Macao, for example, features an impressive lobby with a beautiful garden and waterfall. The Wynn Las Vegas also makes use of natural elements throughout its property, including a lush tropical atrium and a man-made lake. It's no wonder that more and more casinos are turning to nature for inspiration. This trend is sure to create a more pleasant and enjoyable gaming experience for all.
3. Go green
Another popular trend in casino design is the incorporation of green initiatives. From energy-efficient lighting to solar panels and water recycling systems, there are many ways for casinos to reduce their environmental impact. Not only is this good for the planet, but it's also a great way to save money. Many of the world's leading casinos, including the Bellagio and MGM Grand, have already implemented green initiatives, and it's likely that more will follow suit in the years to come. Additionally, many jurisdictions are now offering tax incentives for casinos that go green, making it even more beneficial for operators to adopt sustainable practices.
4. Create unique experiences
Casinos are always looking for ways to stand out from the competition. One of the latest trends in the creation of unique experiences that can't be found anywhere else. The Cosmopolitan of Las Vegas, for example, offers a one-of-a-kind experience with its "Secret Garden and Dolphin Habitat." This hidden oasis features beautiful gardens, a cascading waterfall, and a family of bottlenose dolphins. The Venetian Macao also offers its guests a unique experience with its gondola rides through the canals of Venice. These are just a few examples of the many unique experiences that casinos are offering to attract and retain customers.
5. Enhance the customer experience
In today's competitive market, casinos can't afford to neglect the customer experience. To stay ahead of the curve, many operators are investing in cutting-edge technology that enhances the guest experience.
One popular example is using RFID (radio-frequency identification) tags to track guests' movements throughout the property. This allows casinos to better understand how their guests interact with the property and make improvements accordingly. Additionally, many casinos are now using facial recognition software to identify VIP guests and offer them personalized service. By investing in technology that enhances the customer experience, casinos can stay one step ahead of the competition.
6. Invest in luxury amenities
As the competition for customers continues to increase, so does the demand for luxury amenities. Today's casino guests are no longer satisfied with just a place to gamble; they want an all-encompassing resort experience that includes everything from world-class dining and shopping to five-star accommodations. As a result, many of the world's leading casinos are investing in luxury amenities to attract high-end customers. The Venetian Macao, for example, features an on-site mall with over 350 stores, while the Wynn Las Vegas has its own 18-hole golf course. By offering these types of luxury amenities, casinos can entice customers who might otherwise spend their money elsewhere.
7. Go digital
In today's digitized world, it's no surprise that casinos are following suit and going digital. From online gambling platforms to virtual reality experiences, there are many ways for casinos to embrace the digital age.
One popular example is the use of online gambling platforms that allow guests to gamble from the comfort of their own homes. This not only saves them time and money, but also allows casinos to reach a wider audience. Additionally, many casinos are now offering virtual reality experiences that allow guests to immerse themselves in the action. By investing in digital technologies, casinos can stay ahead of the curve and offer their guests a truly unique experience.
8. Focus on security
As the stakes continue to rise, so does the need for security. Today's casino operators understand that they need to do everything in their power to protect their assets and their guests. As a result, many of them are investing in cutting-edge security technologies.
One popular example is the use of thermal cameras to detect potential threats. These cameras can scan large crowds and identify people who may be carrying weapons or other objects that could be used to cause harm. Additionally, many casinos are now using facial recognition software to identify potential criminals and prevent them from entering the property. By focusing on security, casinos can create a safe environment for their guests and employees.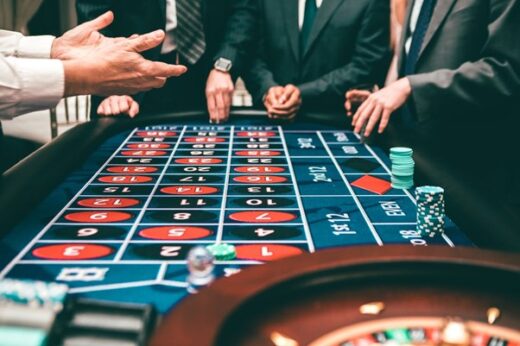 The trends listed above are just a few of the many ways that casinos are changing the way they do business. In order to stay competitive, it's important for operators to stay up-to-date on the latest trends and technologies. By doing so, they can ensure that their property is able to attract and retain customers. This, in turn, will help them to maximize their profits.
Comments on this guide to 8 popular casino design trends article are welcome
Casino Buildings
Casino Building Designs
5 most beautiful casino buildings in world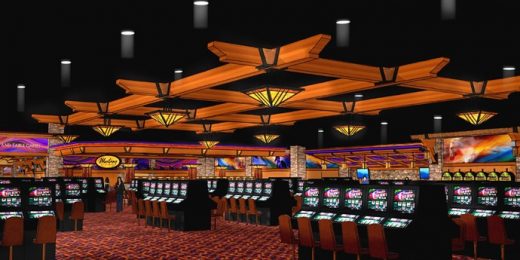 Casino Architecture Design Guide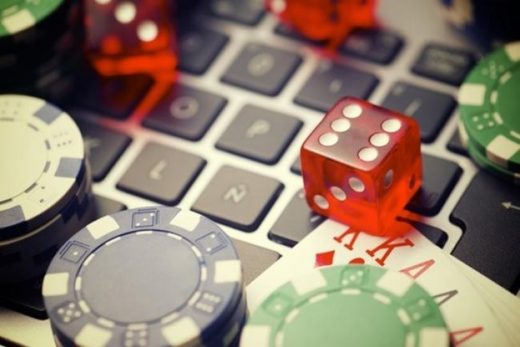 What countries suffer most from online casinos?
Comments / photos for the 8 popular casino design trends advice page welcome