7 Construction Trends Advice for 2020, UK Builder's merchant, Safety Equipment
7 Construction Trends Everyone is Talking About This Year
24 Apr 2020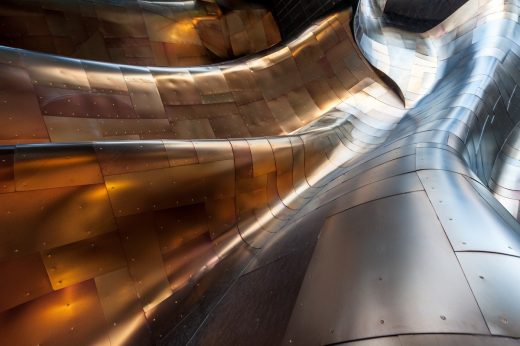 7 Construction Trends Everyone is Talking About in 2020
Each year, brings new trend in every industry, and in 2019, Construction industry witnessed an incredible growth. Looking at 2020, Buildworld, a UK based Builder's merchant, would like to draw your attention on the pulse of the latest construction industry trends. Here are seven trends you may find interesting too.
Green Technology in Construction
More and more people are focusing on green technology in their home and business premises, which means construction companies have to be able to provide greener solutions. Eco-friendly and sustainable features are still relatively expensive, but that may well change in the very near future. Renewable energy is also going to continue to grow. Construction is becoming much greener thanks to technology that lowers the carbon footprint of a building and models that allow for more efficient use of resources.
Better Safety Equipment
The construction industry is well-known for being high risk. Technology is now allowing machines to be created that can identify safety issues and eliminate them one at a time. A good example of technology at work are boots that can be connected to the internet. If the wearer falls, it alerts others. Robotics are also being used to replace humans.
Sustainability
We've all become more aware of the importance of sustainability and for several years now, building regulations have been encouraging building designers to take their sustainability and environmental impact into account. For many years now, new buildings have embraced energy efficiency and low to zero carbon emissions. Materials used in construction now have improved thermal performance, thereby making buildings better insulated at a much lower cost than before. Recycling old materials and reducing waste is an area that is also helping to drive new ideas.
Drones in Construction
This is possibly one of the fastest trends in the construction industry this year. Our research has shown that the level of usage is increasing by more than 200% every year. What are drones used for? The most obvious application is aerial photography for real estate companies. However, it 's also being used to map large areas and produce thermal images and aerial heat maps. The great thing about drones is that the software used provides data that can be used instantly, thereby making the construction process more efficient. Drones can also be used at height and perform tasks that would have previously been done by a person. One final application worth mentioning is that they can be used for keeping construction sites more secure.
Augmented Reality, Virtual Reality, and Mixed Reality
All three of these technologies are already making an impact on other industries, but this year, it's time for the construction industry to take advantage. With buildings becoming ever more complicated, technologies such as these help architects and construction workers improve designs and quickly detect errors in design.
It can also be used to help 3D modeling of structures and buildings, improve and innovate Building Information Modeling (BIM) visualisation. AR, MR, and VT, can also help provide permanent records of buildings, thereby enabling would-be clients to better explore construction projects. Service engineers and maintenance workers can also use this technology to see through walls, something that has never been possible before.
Modular and Prefabricated Construction
At the end of World War II there was a flush of construction using modular and prefabricated designs. This type of construction fell out of favour in subsequent years, but is currently enjoying a revival. It allows for speedy on-site assembly and standardised buildings that are of the highest quality.
Many experts are touting this type of construction as being the answer to houses crises all over the world. Technology is now making it possible for much of the construction to take place off site, thereby making the actual construction process quieter and quicker. There is also much less material waste.
3D Printing
A wide variety of construction companies around the world are already exploring the benefits of using 3D printing. Being able to prefabricate directly on-site or offsite means material and labour costs can be significantly reduced, when compared with more traditional methods of building.
3D printing also has the advantage of lower levels of waste, and because there are no time restrictions, construction can carry on around the clock. You might not believe it but a whole house can be 3D printed in less than 24 hours.
Comments on this guide to 7 Construction Trends Everyone is Talking About This Year article are welcome.
Construction
Construction Posts
Building a Pedestrian Bridge Construction
Make Your Construction Fleet Efficient
Benefits of Using Polycarbonate in Building and Construction
Brexit Impact on UK Construction Industry
Residential Property
Contemporary Property Articles – architectural selection below:
House of the Big Arch, Waterberg, South Africa
Design: Frankie Pappas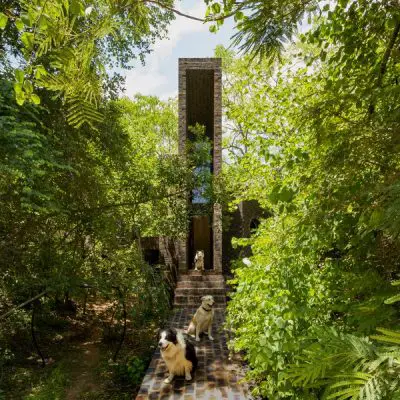 photograph : Frankie Pappas
House of the Big Arch in Waterberg
Comments / photos for the 7 Construction Trends Everyone is Talking About This Year Guide page welcome