7 amazing casino architecture designs guide, Gambling building style, Gaming property layout
7 Amazing Casino Architecture Designs
19 Oct 2021
When the day ends, casinos want their customers to spend a lot of their maximum time and money in their establishments. As a result, they will perfectly mix in enticing lights, appealing colours, and ideal temperature levels to ensure optimal convenience and fun. All of it is also conveniently located near the gameplay, whether you want to have a drink at a bar, use the restrooms, take the lift, or grab lunch.
When you walk into most gambling sites, you will have instant access to slot machines that offer the best casino bonuses with no account. These are carefully located so that you can get straight into the gambling feeling without breaking the bank.
What Is the Need for Casino Architecture?
When architects design a casino, they like to create a design that makes you only imagine playing games when you're in the gaming stop. As a result, you will notice that almost all casinos lack visible window frames and alarm clocks. This is not something omitted by accident.
The professionals do this on purpose so that you are not sidetracked by items from the outside casino and want to leave. They don't want you to start worrying about how long it is and how you're going to get into distress at work or home. This is evident in the face images of the gambling addicts in the morning. They do this with the assumption that if you can't see it, you won't think about it.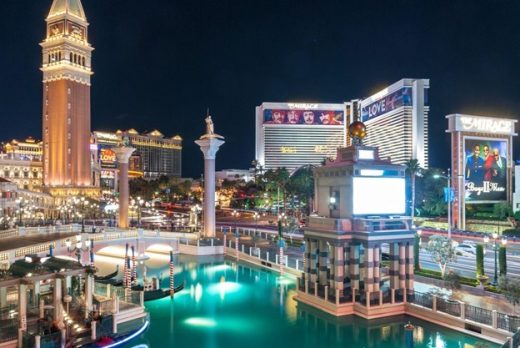 As per the news, a growing phenomenon in casino architecture popularized in the 2020s by casinos such as The Bellagio in Las Vegas and many casinos in Macau is the  "playground design," which is being adopted by an increasing number of casinos. Playground design is more broad and clear, a slight deviation from the aggressive design scheme that frequently employs labyrinths and riddles to elicit a high-intensity sense of euphoria and slight uncertainty.
Casinos using this style hope to instil in their customers a sense of relaxation and romanticism. They employ an extravagant visual style to make the betting place appear to be a place worth spending the money in. In this way, numerous casino owners presently try to improve the experience of being in their casino by making customers feel like rich folk by being there.
Top 7 amazing casino architecture designs
Morpheus Casino, Macau
The recently opened Morpheus Casino in Macau has been described as vibrant and unbelievable in its design. The turning, free-form exoskeletal high-rise appears to have no ties to historic houses, with a handloom, interconnected spatial style that eliminates the need for columns or interior walls while preserving structural stability. Morpheus' ultra-modern, strongly creative stylings are the brainchild of architect Zaha Habib the first female designer to win the prestigious Pritzker Architecture Prize.
Casino de Monte-Carlo, Mónaco
The world-famous Casino de Monte-Carlo was crafted by the fabulous architect Charles Garnier and is considered to be among the most splendid casinos in the globe. The great Belle Époque resembles a castle, with Boucher-style murals, caryatids, statues, and bas-reliefs as far as the gaze can reach. This exquisite deluxe gambling place influenced the summary of the Royale-Les-Eaux in the first James Bond novel Casino Royale, and it has appeared in several Bond films, including the 2004 film Ocean's Twelve.
The Bellagio, Las Vegas
The Bellagio in Las Vegas is best known for its beautiful 12-acre lake with 1,200 fountains. Visitors fly to Bellagio every evening to witness the dance performance of the fountains, which is enhanced by music and lighting to create an incredible experience. The Bellagio's architectural style is inspired by its eponymous village on the shores of Lake Como in Italy. The luxury hotel buildings that encircle the lake have a Tuscan village style, and the latest arrival of a spa tower to the primary hotel has assisted the Bellagio to earn its seventh AAA five-diamond status since 2002.
Marina Bay Sands, Singapore
The Marina Bay Sands casino does have a memorable and culturally significant design that is seen to be influenced by a deck of playing cards. The three towers overwhelm the skyline and are connected by a slatted sky garden with the nation's biggest infinity pool. Moshe Safdie, the architect, chose a triple tower design to avoid the high-rise blocking views of the sea, resulting in two large windows defining spectacular views. The land area's wedge shape leads in vibrant geometry, with every tower showing up unique.
Resorts World Sentosa, Singapore
Resorts World Sentosa's ultra-modern layout is on a massive scale, combining vibrant urban architectural style with tropical scenery. The casino is just a tiny part of the massive complex, that also includes the world's largest acrylic observation panel for spectators at the connected marine aquarium. The design incorporates flowing liquid forms that are inspired by the natural tropical region.
The Venetian, Macau
The Venetian in Macau, a casino much like the iconic Venetian in Las Vegas, is the world's second-largest casino. Its design also features a lovely mixture of old details influenced by  Venice. However the Venice theme does not extend to the tower's decor, there is a huge lagoon at the tower's front where tourists can take leisurely gondola rides.
Talca Hotel and Casino, Chile
Talca Hotel & Casino is one of the most intricate and inventive building designs. The external façade, which appears to be a robe for the whole casino, is the crucial component of its architecture. As a result, from the outside, you can only get a glimpse of its top-tier sectioned interior. The robe also highlights lights visible from within, making the casino a breathtaking haven at night.
7 amazing casino architecture designs – conclusion
To wrap up, these are the top casinos with exquisite architecture that you must check out. A traditional or online casino's architecture and design are critical because it must attract high-rollers, low-rollers, and casual players alike. Furthermore, it must mix in with its surroundings in a way that does not turn off residents or potential customers. Overall, casinos must have eye-catching design concepts on both the inside and outside.
Comments on this guide to 7 amazing casino architecture designs article are welcome
Casino Buildings
Casino Building Designs
5 most beautiful casino buildings in world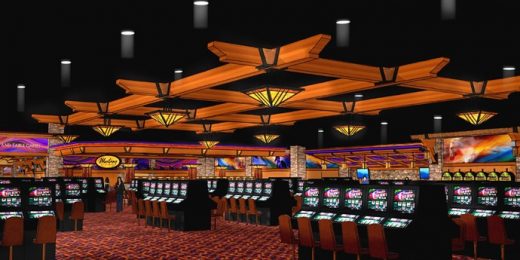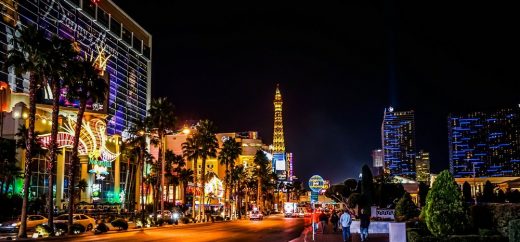 What countries suffer most from online casinos?
Comments / photos for the 7 amazing casino architecture designs page welcome