Smart Home Technology Trends 2019, Domestic IT Automation, Internet of Things guide
6 interesting smart home technologies
22 Oct 2019
Just like anything else in this day and time, our homes get smarter by the day. Home automation is a thing you can no longer overlook and it is exactly what it sounds like.
6 interesting smart home tech devices
The tech around your home offers you more comfort, security and in most cases, cost-effectiveness. But with a wide selection of smart home technologies, sometimes that integrate beautifully with most buildings' architecture, design or décor, which are those you should pay attention to the most? We've rounded up the best to keep an eye on in the next couple of months.
#1. A smart plug that integrates with your Alexa
If you love yourself some energy-saving features in a home, then invest in this Kasa Smart Wi-Fi Plug from TP-Link. It integrates wonderfully with your Alexa and they allow you to create a schedule for your home appliances. In the long run, you'll save some pretty penny, thanks to this plug.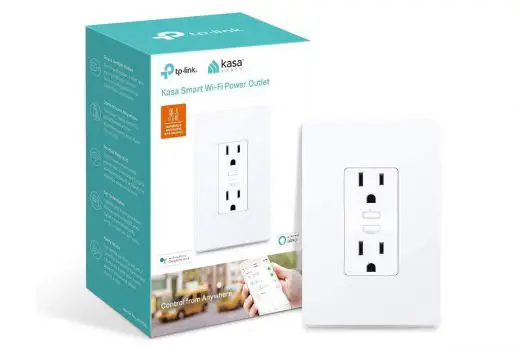 photo courtesy of article provider
The best thing about this plug is that they allow you to create specific schedules for all power-intensive appliances around your home even when you're not at home. See, this is the biggest perk of smart tech devices around the house. They help you save money when you don't all that energy eaten up.
#2. Amazon's Smart Speaker, Echo
For less than 90 pounds, you can get Amazon's best-seller, the Echo smart speaker. Now at its second generation, smaller and more handsome than ever before, the Echo still does what has used fanboys to it controls all your home smart devices, it connects with other smart home hubs, it can check the weather and answer your existential question.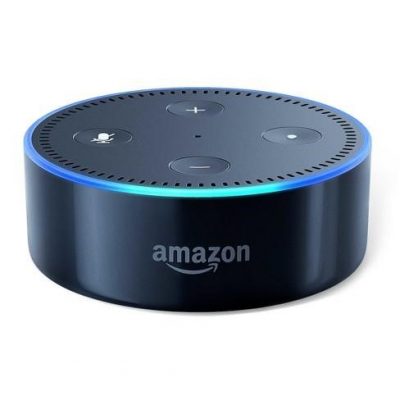 image courtesy of article provider
It can also check the weather for you and keep your kids busy while you mind your own business. But keep in mind, although you can use the Eco device to write your distant relative in Germany a letter together with your child, automated translations are still poor in quality. For delicate things, you'd better hire a specialized translation service recommended at PickWriters. You don't want to insult your distant cousin, do you?
The Eco also works amazingly as a speaker. The sound quality is quite impressive, actually.
#3. Tidy up your home with this smart Robo Vacuum
The best thing about tech is that it has been deployed in appliances and home stuff too. A Robo Vacuum helps you save time and energy and focus on the important things in life. Why spend time cleaning the house and vacuuming your weekends away, when you can have a smart vacuum do it for you? All this for a little over 300 pounds.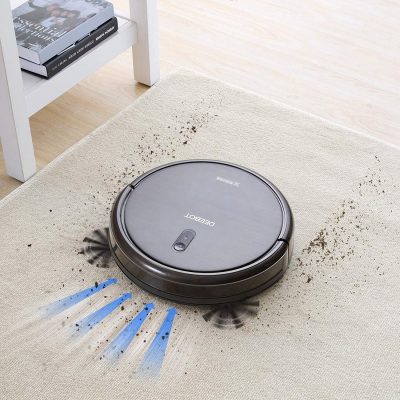 image courtesy of article provider
The Robo Vacuum is connected to your Wi-Fi network and has some smart mapping technologies integrated with it. This makes it perfect for all sorts of surfaces, from carpets to hardwood floors. And fortunately for you, it connects to your Alexa or Google Assistant with ease. You can even control it remotely!
#4. Throw away all charging cables and use this charging pad instead
How much have you spent up until today on charging cables that last no longer than a couple of months? We will take a guess and we'd say a lot. Well, with only a little over 15 pounds, this Qi-certified charging pad will change your life forever.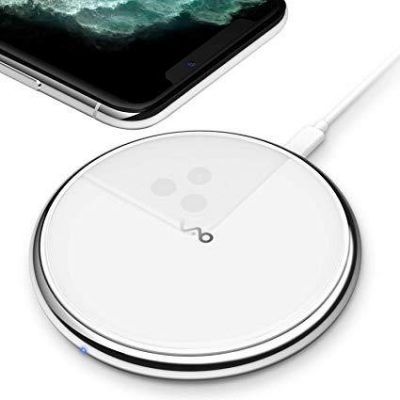 image courtesy of article provider
And it will save your wallet too. It is compatible with most smartphones today, from iPhones to Samsung phones, from a ton of ranges. The only thing to pay attention to would be to see if your smartphone is Qi-enabled.
#5. A smart thermostat to keep your home cosy
The Ecobee thermostat is already at its 5th generation and it is an Alexa built-in device. The remote sensors are, however, its powerhouse. Tiny in design and compatible with a tom of other smart home assistants like the Google Assistant, Homekit, Smart Things, and so forth, the small sensor also works with Spotify too.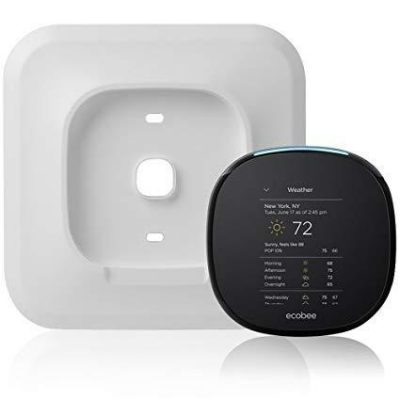 image courtesy of article provider
With a sleek touchscreen interface, the new thermostat will help you ensure that each room is properly heated or cooled, when you need it the most. The latest version can play music, so that's an extra perk you will enjoy. Plus, you will save a ton of money on energy bills.
#6. Philips Hue White A19 Starter Kit
The Philips Hue White starter kit works with a ton of smart home systems. This smart light set includes two bulbs connected to a hub. They can also be connected to a wide selection of other smart devices you may have around your home. Although these bulbs won't change colours like others available in stores right now, these are adjustable.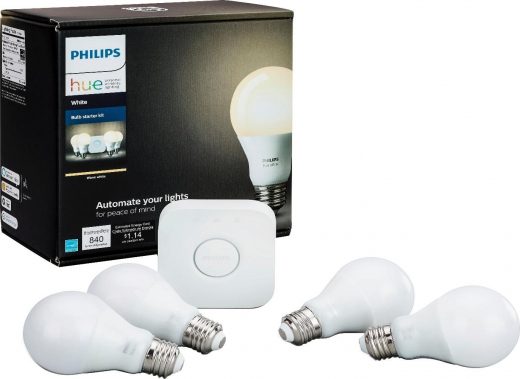 image courtesy of article provider
Plus, you can synchronize these with your entertainment and multimedia devices. Depending on the mood you want to achieve with them, you can set them to flash, get dimmer or brighter, thanks to the Philips Hue Sync app.
Smart homes are becoming the norm, but try to invest only in those technologies that are worth your money.
Elisa Abbot
BIO:
Elisa Abbot is a professional content creator and translator. She aims to become the best translator and always wishes to provide excellent quality content to her readers and clients. In her free time, she loves watching movies in different languages and traveling to various destinations abroad.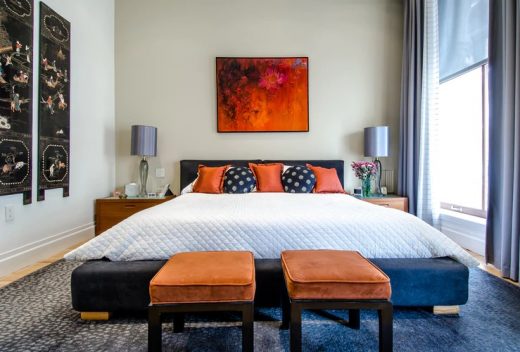 image courtesy of a article provider
Comments on this 6 interesting smart home technologies advice article are welcome.
Building Articles
Comments / photos for the 6 interesting smart home technologies 2019 – 2010 page welcome